The Kansas City Chiefs have locked in the fifth seed in the AFC playoff picture, heading into today's final regular season matchup, facing the San Diego Chargers at Qualcomm Stadium, with kickoff at 3:25 p.m. CT.
While the national attention has been on the Chiefs making the playoffs, following last year's 2-14 record, Andy Reid's team is focused on doing what it can to leave California with a win; here are three keys that could lead to another victory for the Chiefs.
1)     There is No Auto-Pilot
While it's said that the Chiefs 'have nothing to play for', Chiefs QB Alex Smith made it very clear that winning is always the main objective.
"You're trying to win every single game you possibly can in this league," Smith said. "There are only 16 of them. These are such rare opportunities. Regardless of who is out there, we're trying to go out there and win the game. This is a division game. This is a team that's trying to get in the playoffs as well, so, it's a chance for us to get a lot of things done."**
2)     Learning from the Loss and Leaving it Behind
The Chiefs suffered a disappointing home loss to the Indianapolis Colts last week, perhaps causing some people to question how the team plans to respond against San Diego; Chiefs defensive coordinator Bob Sutton classically addressed that question this week.
"You try to treat victory and defeat for the imposter that it is," Sutton said. "You have to be careful at getting blinded in victory and not seeing the flaws and the same in defeat. You have to say to yourself, 'These things happened; this is why we won, this is why we lost, this is why we could've won, this is why we could've lost' and it's very important that you understand that and you see those things, both as a coach and as a player and we've done that."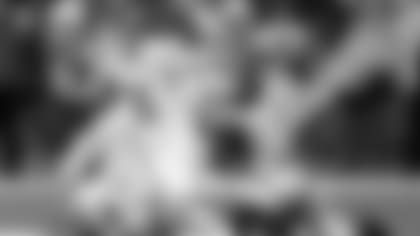 Chiefs OL Geoff Schwartz is confident in how the team plans to respond today.
"We've responded well this year, after a couple of losses," Schwartz said. "I know when you lose like we did last week, you really have an urge to get back on the field and prove who you are."**
3)  Embrace the Road Challenge
There's nothing like ending the season on a high note and in order for a victorious flight home, Chiefs offensive coordinator Doug Pederson highlighted some must-dos against the Chargers.
"We have to handle the crowd noise," Pederson said. "We have to control the line of scrimmage and establish the run game and ride that wave, because that opens up a wealth of offense for us, when we can run it and come off it with our play-action movement."
Week 17 is going to be like the Chiefs previous 15 games, requiring a three-phase effort, especially against the resurgent San Diego Chargers. Nobody in the Chiefs locker room is satisfied with being "in the playoffs" and they'll prove that with their collective effort, within a matter of hours.