Given today's appetite for professional sports, it is hard to believe that as the country rolled towards the turbulent '60s there were only 12 teams operating in the National Football League. That all changed in 1959 when Lamar Hunt gathered a group of fellow sports enthusiasts with a taste for football to form a rival league that adopted the name, The American Football League.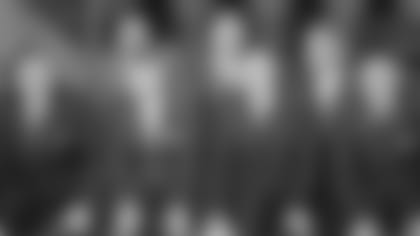 Hunt had made repeated overtures to the NFL to purchase a team but had been rebuffed to the point he was left with no alternative but to form his own league, and in gathering seven other like-minded men the AFL began play in 1960. 
By 1961, however, the situation in many of the league's cities had turned dire as losses at the gate mounted to the extent that more than a few franchises were in danger of closing shop. "I remember it as a time when we expected that every league meeting was likely to be our last," recalled Chiefs president Jack Steadman, "but Lamar was always steadfast in his belief and pumped everyone up who may have had doubts."
But even Hunt's team, from football-crazed Texas, had little reason for optimism, experiencing losses of $735,000 in 1960 and another half-million the following year. Battling the NFL's Dallas Cowboys for ticket-holders was causing further difficulties for Hunt when the league convened at the El Cortez Hotel in San Diego for its annual meeting in January of 1962.
Harry Wismer's New York Titans franchise was in especially difficult straits. Wismer was quite the character and was known to have hotel staff page him to pick up a lobby telephone so as to create an impression that he was in the midst of some deal that would save his team from creditors.  New York was especially important to the AFL, but to have Wismer as its face in the country's largest city had become something of an embarrassment to the other owners and the league office.  Of particular concern was the report on the AFL's TV deal with ABC which was being impacted by the Titans' poor showing which brought Wismer to his feet in a shouting frenzy.
This being the '60s, segregation was still a factor to contend with and San Diego's coach, Sid Gillman, took it upon himself after Wismer's outburst to push the Houston Oilers to end segregated seating at Jeppeson Stadium.  Adams responded that all that would change but not until his Oilers moved into a new stadium.
If there was any good news, it was that the Denver Broncos were changing their team colors in 1962 to orange and white and scrapping the vertically striped brown-and-yellow socks, which were later burned in a ceremonial fire in the middle of a field.
But all these matters were of secondary importance. The peg on which this meeting would hang was a report on the ongoing and ever-increasing losses all the teams were suffering.  In a private executive session, each owner revealed his grim financials from 1961, causing Wayne Valley, the owner of the Oakland Raiders, to exclaim in jest:
"How can anyone be proud to have lost a million dollars?  I propose that we rename this league 'The Foolish Club,' because that's what we are."
The room erupted in laughter at Valley's sarcasm, and helped to lessen what had up to that time been a contentious and dispiriting day. Years later, the original eight owners would remember the San Diego meeting for Valley's remarks and little else.
It was Hunt, the man who had brought them all on board, who never let them forget.  "I was an amateur photographer and had taken some color pictures of the '64 season," he said later. "I sent out a montage as Christmas gifts one year. At the top was the hand-lettered phrase, "The Foolish Club."  Both the name and the league the eight had created would stick.