The Kansas City Chiefs will be raising awareness for various charitable causes in style on Sunday, as thirteen players will wear custom cleats in conjunction with the "My Cause, My Cleats" campaign.
While the cleats will catch the eye of fans across the country, what will undoubtedly go unnoticed are the hours and hours of meticulous work that went into bringing each player's cause to life.  
That's where local artist Chris Sembower comes in.
"Each pair of cleats took me between five to ten hours to make," Sembower said. "It definitely varied per shoe. Each shoe kind of posed its own unique challenges. There definitely wasn't one work flow that I could just apply to all the shoes."
Sembower's efforts were devoted to six different pairs of cleats, designing the footwear for punter Dustin Colquitt, offensive lineman Cam Erving, wide receiver Tyreek Hill, defensive tackle Chris Jones, quarterback Alex Smith and long snapper James Winchester.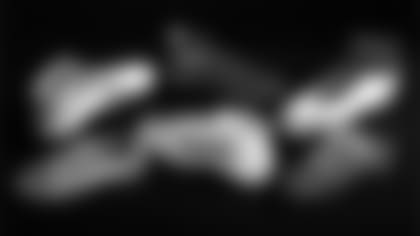 Each required careful preparation before the painting even got started, and there wasn't any room for mistakes, as Sembower had just one pair of cleats per player to work with.
"It was a lot more challenging than I thought it would be initially," Sembower said. "You have to prep the cleats first, and that's the most important step because if you don't, the paint is just going to come off. That means lots of sanding, lots of acetone and lots of spray masks - that kind of thing."
Once they were all ready to go, the real work began.   
"When that process is done, you apply a base coat. Every cleat had a different color - white, red, yellow or whatever the case may be - and then you have to wait for everything to dry. After that, I used an airbrush a lot. I used to airbrush motorcycles actually, so it was cool to get back to my roots a little bit and do some traditional work. A lot of my illustration work these days is on a computer with a tablet, so it gave me an opportunity to get messy."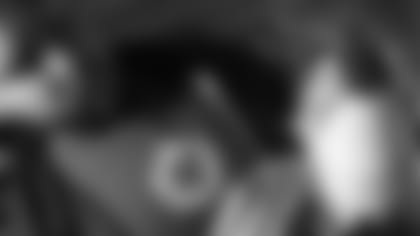 Sembower has worked with the Chiefs on a handful of projects over the past several years, but his relationship with the team is far more than just a business transaction.
"My love for the Chiefs comes from watching the games with my dad as a kid," Sembower explained. "My dad passed away shortly after I went to design school, so he didn't get a chance to see a lot of the sports illustration that I do. I remember watching the games with him while he was stationary in a wheelchair, and there were just so many awesome moments that came from spending that time with him."
Sembower's father passed away after a battle with multiple sclerosis, making his work on the cleats much more than just another project.
"My family had an opportunity to see and to feel true generosity while my dad was going through what he went through," Sembower said. "It's awesome to be able to take some of that generosity that we saw when Dad was dying and sort of refocus and re-magnify it."
Of all six that he worked on, one pair of cleats was particularly impactful in that way.  
"I got a little choked up working on Tyreek (Hill's) cleats because they're for the Special Olympics," Sembower said. "My dad had MS and my uncle has cerebral palsy, so there was a connection to some of these beyond just how cool the project was, and I really wasn't expecting that. I feel like there were multiple points in my life that were leading me to this project."
And now complete, Sembower's work will be used to rally support for those that need it the most. In addition to creating awareness for each respective cause, all six cleats will be auctioned off with all proceeds going to the charities represented.
"I think in any profession there's not always a clear path to being able to make a difference that really matters - something bigger than just a nice gesture," Sembower said. "The fact that we're pairing these with something that truly does make a difference is kind of a rarity, especially for me in the art world.
"There are very few opportunities to do this."
Local artist Chris Sembower designs custom cleats for Chiefs players for the NFL's My Cause My Cleats initiative.