Back in February at the NFL Scouting Combine in Indianapolis, the airwaves were filled with 40-yard dash times and comparisons of Player A to Player B based on physical and athletic measurements of the hundreds of players in attendance.
But what was going on behind the scenes is perhaps more important than what was televised or reported in regards to players' futures or perceived draft stock—the medical evaluations.
Each NFL team relies heavily on their medical staff to provide critical information on these prospects as they look to be drafted or signed by an NFL organization in the coming months.
"We work very closely with (Chiefs general manager) John Dorsey and his staff to look at the 300-plus players at the combine and then probably 300-plus that weren't at the combine," Chiefs head athletic trainer Rick Burkholder explained.
"We accumulate medical histories, give physical exams and decide what doctors they should see and we rely on our physicians, both Dr. Barnthouse and Dr. Monaco, and then all the great physicians at the University of Kansas Hospital to help come up with what we consider a medical grade for all the draft-eligible players."
"We meet for endless hours to come up with that grade. We'll meet with [Dorsey and coach Reid] a couple times to get that grade finalized. They in turn take that grade and put it into their draft process."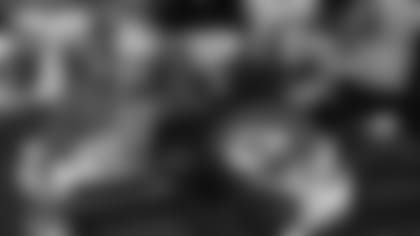 In order to come up with a medical grade for 500-plus players, any of which could be key additions to the process of building a championship football team, Burkholder and his staff must put in the same kind of hours you'd come to expect from the personnel department this time of the year.
"My guys don't mind to work, so nobody ever complains about it," Burkholder said. "We've had some pretty good drafts with John (Dorsey) and he understands us, we understand him and it's a neat part of the job.
"There's a lot of hours spent at it and unfortunately, it's not an exact science, but it is part of the job that I enjoy because I like to interact with (Dorsey) and you get to know the players medically before they come to you, so I think it's beneficial."
So as the draft approaches and kicks off on Thursday, April 30 in Chicago, Illinois, all eyes may be on Dorsey and Reid, but there's a number of people who worked extremely hard behind the scenes that helped play a critical role with each of the decisions that will be made.
The training staff and the medical histories they put together are a critical component of that process.