Here's a picture that might give many Kansas City Chiefs fans the shakes:
Imagine one of your favorite Chiefs players, sitting at the edge of his seat, rooting desperately for a New England Patriots win over the Pittsburgh Steelers in the AFC title game.
There is no need to imagine too hard, because last week, it was reality for linebacker D.J. Alexander.
"Watching that Patriots game, I was hoping and praying that they were going to win," Alexander explained this week.
Alexander was a first alternate on the AFC's Pro Bowl team, and he knew that if New England won, Pro Bowl special teamer Matthew Slater wouldn't be going to Orlando as he prepared for the Super Bowl.
Thus, opening a much-desired door for Alexander to play in his first Pro Bowl game.
"The second I found out they won and I got the call the next morning, it was unreal," he said. "It was a true blessing to be able to be here with some of these guys."
"I called them and said, 'We're going to Orlando,'" Alexander said. "I called [and told] my wife's parents and all my family members that we're going to Orlando, and I'm just truly blessed, because without them, there's no me, so I just have to make sure I thank all my fans and family members and everybody."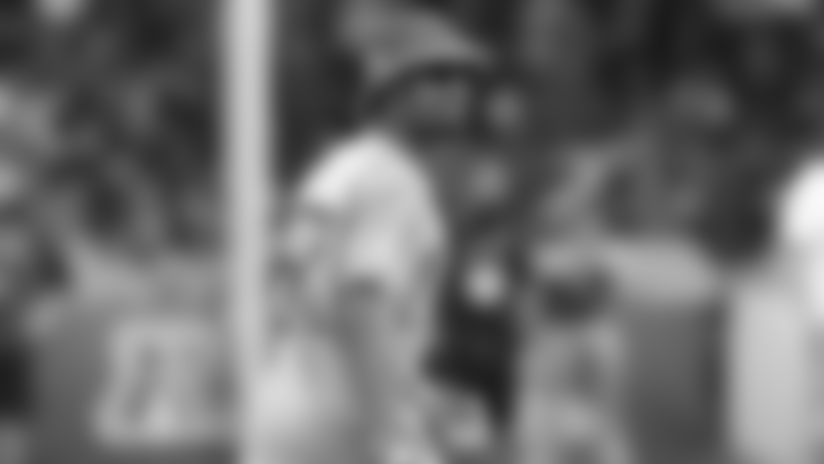 According to the football analytics website Pro Football Focus, Alexander played 333 total special teams snaps for the Chiefs in 2016, with 77 of them coming at the right guard spot on punts.
Alexander is a rare gem in the fact that he plays significant snaps as a four-corps special teams player—on kickoff, kick return, punt and punt return—and he leads the Chiefs with 21 solo special teams tackles since being drafted in the fifth round out of Oregon State in 2015.
"He's been solid for the last two years, and he's been putting up the numbers," Chiefs special teams coordinator Dave Toub, who is also coaching the AFC's special teams units this week, said. "It's something that's well deserved, and we're really proud of him and he's been doing a really good job for us."
Toub called Alexander the Chiefs' "special teams ace" after their Week 12 overtime win over the Denver Broncos.
Asked about receiving such a compliment, Alexander was adulated.
"It's lovely," he explained. "When you get respect from a guy like coach Toub, who's the best in the business at special teams, it's amazing.
"Being able to be here because of special teams, that just tells you - some of those guys out there that think special teams aren't as big, don't let that go to your head, man. You have to just give it how you live and just keep working and make your way on team."
Alexander did that for the Chiefs, so well that after an uncomfortably *thankworthy *Patriots victory, he made the Pro Bowl in his second season because of it.