The Chiefs and the Midwest Dairy Council bring the school-wellness program, Fuel Up to Play 60, to many elementary and middle schools around the Kansas City area. This week they are in the midst of celebrating National School Breakfast Week, which focuses on the importance of healthy breakfast before school as a vital part of success in the classroom.
"We are encouraging students to eat breakfast before school so that they are fueled up and ready to start their day," Jenny Barlow, Chiefs Community Relations Manager explained. "Eating breakfast can help students be more focused, better behaved and improve their performance in the classroom. Get involved and see how eating a healthy breakfast can help students in the classroom."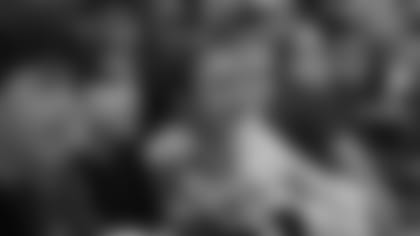 The program offers students a chance to win great prizes or even have an NFL player visit their school. Students are encouraged to host a school breakfast, invite their classmates to participate and then enter to win at FuelUpToPlay60.com.
"Fuel Up to Play 60 is a great program because it starts at the ground level," P Dustin Colquitt noted. "If you don't have the foundation of breakfast, with whole grain foods, fruits or dairy products then you won't be able to do your best in the classroom or on the field."
To learn more about this program and how you can participate, click here.