It's the classic soccer player to football kicker story.
The new Kansas City Chiefs kicker Harrison Butker's story starts not only with soccer, but a tuba.
As a freshman at Atlanta's Westminster School, Butker played the tuba along with a senior classmate Jeff Oser, who happened to be the varsity team kicker.
As a senior, Oser was tasked to find someone to take over his kicking roles for the next season.
"I'm relieved Harrison showed up to symphonic band class that day," Oser laughed.
Oser said he knew Butker was athletic and had a big leg because he had made the varsity soccer team as a freshman.
"I also knew he had the work ethic necessary for football because of the effort he put into performing well in the band, despite never having dreams of becoming a world-class tuba player," Oser joked. "He was also my friend, so it was a logical decision to tell him about the opportunity."
That spring and summer Butker trained and tried out for team.
And the fall of his sophomore year, he made his debut.
Butker was named all-state kicker in 2011 and 2012.
To be known as the guy who introduced Butker to his NFL career isn't too bad of a "this one time at band [class]" story for Oser.
"It's been really amazing to watch Harrison's progress through the high school, college, and now professional level," Oser said.
"To find my replacement in Harrison for the next few seasons at Westminster was great, but to watch him develop into one of the country's best kickers and break countless records in high school and college totally caught me off guard!"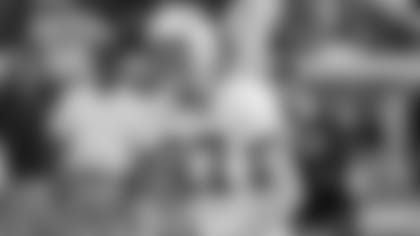 Butker finished as Georgia Tech's career scoring leader. And he didn't hold back his last year as he made 15 of 17 field-goal attempts, including all four in a bowl game. Butker also made all 46 of his extra-point attempts.
As for joining the Chiefs family this week?
"I'm very excited because he has earned every opportunity presented to him, and he has delivered in every instance," Oser said. "It's been fun to watch his journey from afar, and I will continue to root for Butker wherever his foot takes him—especially since he's on my fantasy football team."
And after Butker's first few days in Kansas City, the team, in particular punter Dustin Colquitt, has welcomed him the best way they know how.
How long does Colquitt, who is known for pranking his teammates, wait to start messing with the new guy?
"It's how everybody feels comfortable," Colquitt explained. "You break down that barrier and let them know we can have fun, but we also have to produce and go out there and do our jobs."
Colquitt said Butker has played in big games at Georgia Tech and thinks he's very capable.
"That's why he's here," Colquitt said.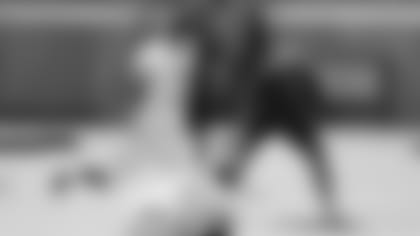 Not to mention, Butker has had the attention of Chiefs special teams coach Dave Toub since the draft, where he was one of just three kickers drafted.
"He was the first on Dave's list is what Dave told me," Colquitt said. "And we do that for every position—who's the guy you call if something bad happens? That was his guy coming out of the draft, which is nice to see."
Another thing Colquitt likes?
"Yeah, it's right up my alley," Colquitt laughed. "I like that."
The nickname came from a Georgia Tech trainer Butker's freshman year, and he just rolled with it.
It's also that just roll with it mentality Butker is using to approach his NFL regular season debut against the Redskins on Monday Night Football.
"It's crazy for not only myself to think about, but family and friends that I'm in the NFL now," Butker said. "And this is going to be my first game, but you have to be relaxed."
Butker said you can't overhype the situation and need to approach it like a normal game.
"But it's a big deal to finally be here," Butker noted. "It's what I've worked so long for. This is a dream come true to now be in the NFL and playing my first game."
Luckily, thanks to the tuba, Butker knows how to set the tone.