Rod Streater may have switched AFC West allegiance from the Oakland Raiders to the Kansas City Chiefs, but his willingness to get involved in the community apparently has come with him in the move from California.
Streater hosted first and second-grade students from Gordon Parks Elementary in his very first "Where's Streater?" event in Kansas City at the Rabbit Hole on Wednesday afternoon.
"It's awesome to be here," Streater said. "With 'Where's Streater?' we pretty much create experiences for kids who don't have the opportunity otherwise. It's just fun to get out here during the day and hang out with kids and experience Kansas City, all the great things that it has to offer."
Those who work at the Rabbit Hole call it the "world's first explorastorium," and the building itself serves in that manner as an immersive storybook.
As a host from the Rabbit Hole read "The Incredible Painting of Felix Clousseau" aloud, the students lived out the storybook on a tour that took them through actual scenes from its pages.
"It's a linear story," Kriss Miller, who worked on the Rabbit Hole project, explained. "They start at the beginning and the host takes them through as though they were a character walking through the book. What we've tried to do is make it so tall and so big that they can't miss the fact that they're in the book. They get to experience the story in the same way it happens when you read it in the pages."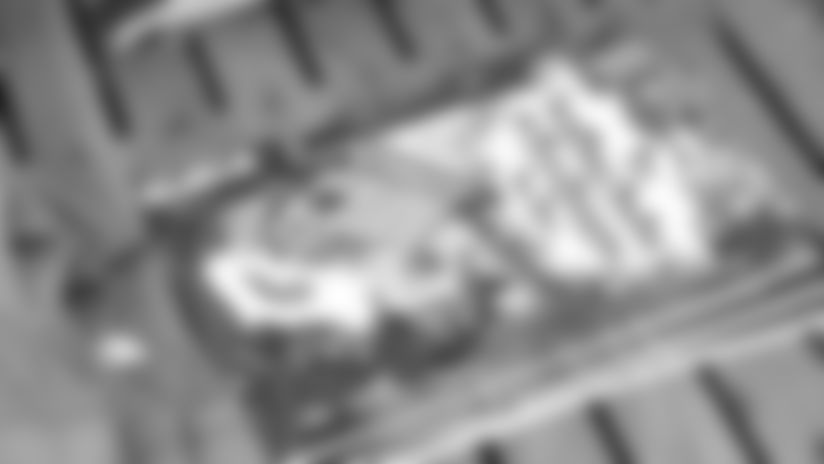 Jordan Dockery, a second-grade literary and science teacher from Gordon Parks, explained why her students were able to gain so much from the visit.
"I like that they got a chance to really experience the book," she said. "One of the biggest things we do when we read a book with the students is we talk about the vocabulary. [For this story], we talked about Paris with them, and this really makes that concrete connection for them. This is memorable. They'll remember this and they'll remember the book."
After touring the building and hearing the story, Streater briefly met with each student and signed his or her "Where's Streater?" T-shirt.
"They're all like 'You're the guy on my shirt!'" Streater said. "You don't get that experience if you don't come. Pictures don't do it justice, so to be here and interact with them and see them so excited firsthand, it's a one-of-a-kind feeling."
Find out more about "Where's Streater?" and the Rod Streater Foundation here.
Photos from the very first Where's Streater? event at the Rabbit Hole with Gordon Parks Elementary