The NFL has created a line specifically for female fans and as Tavia Hunt, wife of Chiefs Chairman and CEO Clark Hunt, would say, "football has met fashion." Women are passionate football fans and the NFL wants to show that women can have their own unique NFL style, on their own terms.
"There have always been products available for men, but for women, we were always wearing our husband's jerseys and rolling up or cutting out the sleeves, because we had limited options available," Tavia Hunt explained. "With nearly 45% of fans being female, the NFL is now providing women with apparel and accessories that allow them to express their own unique personalities. Plus, they have so many great styles to fit every shape and size."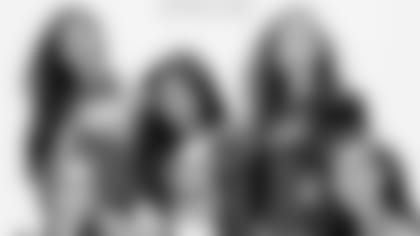 ](http://shop.kcchiefs.com/KansasCityChiefs_Ladies)
The collection includes jerseys, dresses, shirts, hats, exercise clothing, purses, jewelry and more. This week at the Chiefs Pro Shop, women are able to buy some of these new products for 25% off, through December 21st, or as a Season Ticket Holder, you will receive 40% on December 21st. Or visit the Chiefs Pro Shop online to receive 20% off.
From jerseys, to lounge wear, to couture fashion, the NFL is providing new and creative looks for women who love to support their team and show their Chiefs pride.
Tavia, along with her daughter Gracie, were a part of the NFL's ad campaign showcasing the new line, which included an array of women, featuring several wives and daughters of NFL coaches, players and executives.
In the photo below, Tavia is with Charlotte Jones Anderson from the Dallas Cowboys, Suzanne Johnson from the New York Jets and Tanya Snyder from the Washington Redskins.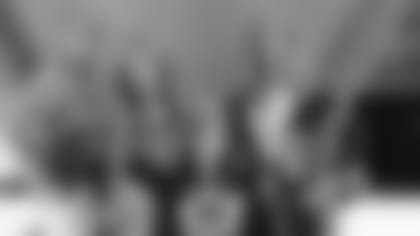 ](http://shop.kcchiefs.com/KansasCityChiefs_Ladies)
Be sure to stop by the team store this week to cheer on your Chiefs in the most fashionable way, with the new NFL "Fit for You" collection. Find clothing that is 'fit for you' at the Chiefs Pro Shop, or visit the Chiefs Pro Shop online. For more details, click here.