The Chiefs partnered with USA Football and the University of Kansas Hospital to provide a safety clinic for local youth football coaches to become certified Heads Up Football Player Safety Coaches.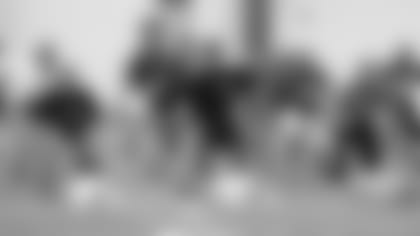 Established by the NFL and the NFLPA in 2002, USA Football is the official youth development partner of the NFL. USA Football Heads Up initiative provides a variety of fundamental programs, including a multitude of safety programs, such as concussion awareness, signs and symptoms, safe tackling techniques, and equipment fitting.
"The goal is child safety, we want to get the message out to parents that it is a safe game," John Roderique, Master Trainer with USA Football, said. "There is so much incorrect information out there, that I think it scares people away, but we want to show them and teach coaches how to be safe."
The clinic is an opportunity for local football coaches to become better versed in concussion awareness, as well as proper tackling techniques and equipment fitting.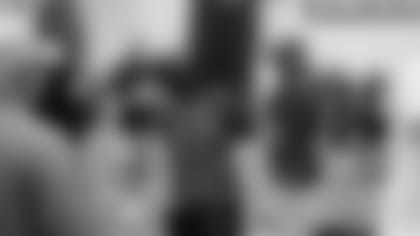 Dr. Randy Goldstein from The University of Kansas Hospital spoke to the parents of the students to discuss concussions and safety.
"The message to the coaches is to be able to recognize the symptoms of concussions," Dr. Goldstein commented. "They need to be able to look for signs that would suggest the child has had a concussion, such as headache, dizziness, light sensitivity, fogginess or confusion." 
Chiefs Ambassador Shawn Barber also addressed the group to stress the importance of teaching their players how to play safely.
"This is a process of helping coaches develop a new way of thinking when it comes to tackling, heat and hydration and concussions," Barber noted. "We want to make the game safer for the kids. We want to give them the chance to play this game for a very long time and to walk away from the game. This clinic is a way to help that cause and educated coaches."
This clinic is hosted annually, offering educational programs for coaches and game officials as well as skill development for young players and resources for youth commissioners. To get involved, visit their site here.