The NFL Combine brings together the best draft-eligible prospects in the nation for a weekend of rigorous physical and mental evaluation. From the 40-yard dash to the bench press, it's all about jockeying for position on NFL draft boards come April.
Though for Olathe South High School and Auburn graduate Braden Smith, it meant a little bit more.
The six-foot-six, 303-pound offensive guard gathered pledges prior to the Combine for each rep he put up on the 225-pound bench press, with the proceeds going to Autism Speaks.
Thirty-five reps later – second-most among offensive linemen - Smith raised $3,294 for the non-profit.
"It was something I could do to give back, while also doing the Combine," Smith explained. "It was kind of a win-win."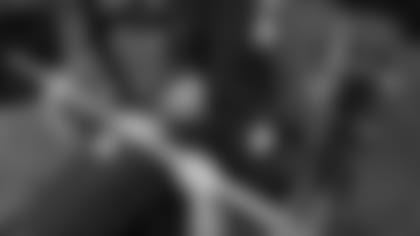 Smith chose Autism Speaks, which is "dedicated to promoting solutions across the spectrum and through the lifespan," because of his experience with kids at nearby Sunnyside Elementary when he was growing up.
"We had this little program at our school where we'd work with people with autism - get them accustomed," Smith said. "Elementary school can be crazy, and kids don't quite know how to handle some situations, so just being there for them and giving them someone to talk to…it was something I enjoyed when I was young."
And now on the cusp of becoming a professional athlete, Smith took advantage of a chance to do some good while also positioning himself for next month's draft.
"I wish I could have gotten more," Smith said. "But I reached my goal, and it's going toward a good cause."