It's a very happy and historic day for the Kansas City Chiefs family and more specifically for former Chiefs DT Curley Culp, who in just hours from now will be inducted into the 2013 Pro Football Hall of Fame.
Culp played a total of 13 seasons in the AFL/NFL with Kansas City, Houston and Detroit and was selected to a total of six AFL All-Star Games or Pro Bowls.
"On behalf of the entire Chiefs family, we'd like to congratulate Curley Culp on his induction into the Pro Football Hall of Fame," Chiefs Chairman and CEO Clark Hunt said when the 2013 class was first announced.
"Curley was one of many great players that helped lead this franchise to a Super Bowl victory in 1970, and that team, including Curley, helped build the tradition and foundation of the Kansas City Chiefs. Curley was a fierce competitor and a difference maker who commanded a great deal of respect. I know my father would be very proud of Curley and his enshrinement in Canton."
One of Culp's teammates on that Super Bowl IV-winning team, Hall of Fame QB Len Dawson also praised Curley's abilities.
"Curley Culp was a tremendous athlete," Dawson said. "He had such strength and quickness. I remember Jack Rudnay used to say that every center in the league should have to go against Curley, in order to know what it's like to go against the very best."
Culp helped anchor the Kansas City defensive line during one of the greatest eras of Chiefs football. Heralded as one of the quickest defensive linemen in the league, Culp spent seven seasons in Kansas City (1968-74). He was a starting defensive tackle on the Chiefs Super Bowl IV squad and appeared in 82 games with Kansas City. A member of the Chiefs 25-Year All-Time Team, Culp played in the 1969 AFL All-Star Game and the 1971 Pro Bowl. He was twice honored as the Associated Press Defensive Player of the Week and claimed the Chiefs unofficial sack crown in '73 with nine QB takedowns. Culp also registered five fumble recoveries in his Kansas City career.
A native of Yuma, Arizona, Culp originally entered the AFL as a second-round draft pick of the Denver Broncos in '68, before being traded to the Chiefs that season. After seven campaigns in Kansas City, Culp was traded to Houston in '74, where he went on to earn four Pro Bowl berths, following the '75-78 campaigns.
He was named by the Newspaper Enterprise Association as the NFL's Outstanding Defensive Player in '75 when he led the Oilers with 11.5 sacks. He spent six seasons with Houston ('74-80), before concluding his career in Detroit ('80-81).
Culp earned All-America honors from both The Sporting News and* Time* as a collegiate standout at Arizona State. He was an NCAA heavyweight wrestling champion in '68 and was named to the '68 U.S. Olympic wrestling team.
I had the true privilege of interviewing Curley prior to today's induction and below is the conversation we shared, reliving some of the most-memorable times of his illustrious career.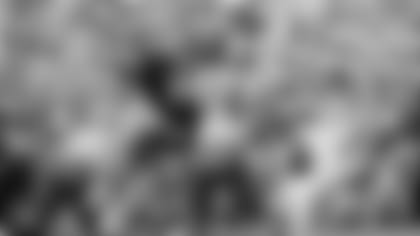 Where were you when you received the news of being selected as part of the 2013 HOF Class?
"My wife and I were at the airport, because then it was set up in such a way that we really didn't have guaranteed airfare until they were for sure that we were going to be part of the group. So, I got the call  and we kind of hooped and hollered a little bit in the parking lot and jumped on the plane and headed for New Orleans."
You really didn't know until that day?
"I knew I was in the running and there was a good chance, but it wasn't official. I guess I could have gone to New Orleans with the other individuals, but I said 'Well, no sense in me going down there unless I'm going to be a part of the group.' But, I was very pleased and very humbled that I was selected. It's a great honor."
"My youngest son, Chad, is going to introduce me at the Hall."
What does it mean to you personally, having your son introduce you?
"I think he's excited about it. He's really happy and very proud of his father."
Do you know what Chad is going to say?
"I haven't been told anything, it's going to be a surprise to me."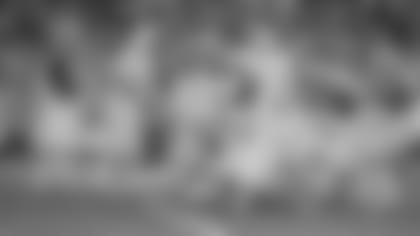 What are some of your earliest memories of then-Chiefs head coach Hank Stram?
"Interesting story there is that Hank Stram came out to Arizona State University for one of those athletic banquets; he was there and gave a speech and afterwards he talked to me a bit and said that if he had an opportunity to get me, he would. He was a man of his word."
What are some instant memories you have of that amazing Super Bowl IV championship season?
"That was my second year in professional football, so I didn't know what to expect. I was surrounded by great athletes, who participated in that first Super Bowl. They had a lot of experience in championship games and so we kind of leaned on them for direction and kind of tried to keep our game together. Jim Marsalis and I were the youngest of the group. But that New Orleans experience in 1969 was quite special and all the games leading up to that big game, because we had to do it through the Wild Card sector. We had to go play Oakland and on to play Joe Namath in New York, so it was a great deal and we really enjoyed ourselves through the process."
Who were some of the Chiefs leaders you really relied upon during that time?
"D-line. I guess the guy I was most close to was Buck Buchanan, although Jim Marsalis and I were roommates in training camp and also on the road, so Jim Marsalis and Buck Buchanan. And then later on, Willie Lanier, because he was kind of the leader on defense, along with Bobby Bell. Bobby Bell was out there next to me; he played outside linebacker, so when I shifted to left tackle, we would communicate a little bit and try to get things done."
What were your emotions during the entire day of Super Bowl IV?
"I think it's quite natural to get butterflies a bit before a big game; I mean that's part of the game. I think I was probably more anxious than anything to get out there. You try to go through your visual cues, go through in your mind what might happen on different situations in the game and try to get your mind set with that, in preparation for the contest."
What was coach Stram like on that day?
"I wasn't around him that much that day. He always wanted to do something that was beneficial. He would even write plays down on napkins and things like that. He was very classic when it came to trying to do some things differently, like the rolling pocket, like the big guys on the offensive line, when they would stand up and hide the little guys in the back like (Mike) Garrett and Warren McVea and Ed Podolak. And on defense we had those, I call them trees. Buck Buchanan was kind of large and tall, along with Jerry Mays and Aaron Brown, and I was a midget. I was a small guy, inside. But it was a great time."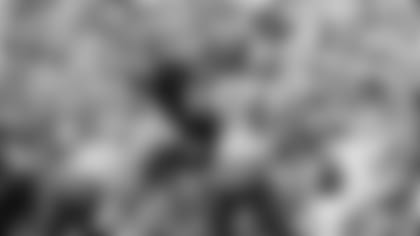 How would you describe your time in Kansas City?
"Well, I was there the early part of my career; I had a great run. I had an opportunity to play with some great men, who were great athletes - there were a few Pro Bowlers there, including myself - and then on to Houston. But the time in Kansas City was kind of a formative stage for me to kind of grow and develop as an athlete. I cherish those moments there in Kansas City."
How's your beautiful family doing?
"I'm married. I have two sons, Chad's the youngest, he's 30-years-old, and Christopher, he's 33-years-old; they're both healthy and doing well."
What keeps you busy these days?
"I'm semi-retired. I'm kind of just taking life as it comes. I currently am involved in ground transportation, I do that sometimes. Other than that, that's about it."
Where are you currently living?
"I live in Austin, Texas."
Any thoughts on the 2013 Chiefs and their upcoming season?
"That motivates me extremely and I'm very happy that things from a conversational perspective are great; everything's very positive. We're looking forward to a great season."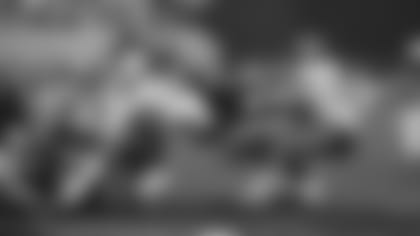 One of Curley Culp's teammates on the Super Bowl IV team was Hall of Famer and current Chiefs secondary coach Emmitt Thomas, who instantly shared what he first thinks of upon hearing the name Curley Culp.
"Great athlete," coach Thomas said. "Tough and very, very intelligent. He was drafted by the Denver Broncos, didn't work out there; the organization here traded for him, brought him in and the minute he stepped into our locker room, he upgraded us right from the start."
Coach Thomas, and his then teammates on the championship team, appreciated Culp's talents for many reasons.
"We were very tough up the middle," coach Thomas said.
"With (Willie) Lanier, Buck Buchanan, Curley Culp and Jim Kearney, it gave us as corners and outside linebackers the freedom to play football, because we knew those guys were going to man the middle. Curley was very smart, tough and ornery as heck. I'm so happy for him and his family. I wish him and his family well. My prayers are with him and I wish I could be there with him. It's well-deserved."
I couldn't let coach Thomas go without asking him to share one memory of playing with Curley in that epic Super Bowl IV matchup against the Minnesota Vikings.
"Outmatching (Mick) Tingelhoff," Thomas said of Culp. "Tingelhoff was one of the best centers in the league at the particular time; Hank (Stram) put Curley over his head and it was history."
Seems fitting, as Culp today goes down as one of the greatest DT in pro football's history, confirmed with his place in Canton, Ohio.
On behalf of the entire Kansas City Chiefs family, congratulations, Curley! We'll be watching as you celebrate this monumental and well-deserved accomplishment. NFL Network will have complete coverage of the 2013 Pro Football Hall of Fame enshrinement ceremony -- a 50th year celebration in Canton -- today, starting at 3:00 PM CDT.