Chiefs fans are ready to get loud and proud on Monday night in an attempt to reclaim the Guinness World Record (GWR) for loudest sports stadium (outdoors).
To help with the record attempt, the Chiefs have brought in an adjudicator from GWR, Philip Robertson.
"As an adjudicator my role is to ensure that Guinness World Records guidelines are followed in making the attempt and ultimately make a determination on whether a record has been achieved," Robertson explained.
Robertson is the same adjudicator that recorded Seattle's attempt and visited Arrowhead Stadium last year.
"This is a fantastic battle between the Seahawks and the Chiefs," Robertson said. "I'm really enjoying being in front of these two incredibly passionate fan bases; it's a fun rivalry. I will say that even as a Brit, my favorite BBQ in America is still in Kansas. They know BBQ down there."
It's true, Kansas City has some incredible BBQ and Robertson said he will definitely be stopping for a bite when he arrives.
On Monday, he will be on the field, measuring the crowd noise throughout the game and recording three official attempts.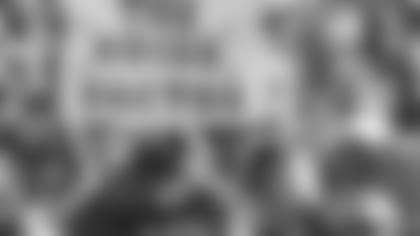 "I will witness three attempts at measuring a peak crowd noise," Robertson said. "Last year, I noticed the fans were passionate and had a desire to see their team succeed. It was great to see that intense love from the fans. The current record for the loudest crowd roar is 137.6 decibels, so if the same level of intensity is there this year then there's a chance they can break it."
In order to be as loud as possible, remember that higher pitch sounds create higher decibels* *and yelling into a rolled up roster amplifies your voice. Comedian and Chiefs fan Rob Riggle suggests, "cup your hands over your mouth and get loud and proud Chiefs fans!"
When the defense is on the field Chiefs fans need to be cheering for their team, banging their hands on the seats, clapping, yelling and getting loud. 3M will be providing earplugs and representatives will be handing them out if needed.
Pledge to get loud and proud with the Chiefs Kingdom on Monday Night Football.