He spent every day on the court, practicing, or shooting around. He averaged 9.1 points per game, led the team in rebounding and finished ninth in the league in field goal shooting as a senior on the University of Wisconsin – Milwaukee (UWM) men's basketball team.
Demetrius Harris, a 6-foot-7, 230-pound power forward from Milwaukee, did not take the typical path to the NFL. Basketball was Harris' number one focus; he played at Mineral Area Community College, before transferring to Milwaukee for his final two years.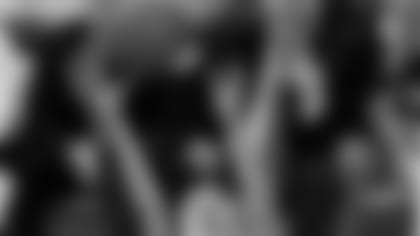 Now, as a member of the Kansas City Chiefs, he has been turning heads during OTAs and mandatory minicamp.
"I'll tell you he's a football player right now," Head Coach Andy Reid noted. "I think this camp was great for him. I thought he played exceptionally well. He's so big and he's worked so stinking hard in the weight room, he's been living in there with Barry (Rubin) this offseason and you can tell. You can see he's gotten stronger."
The last time Harris played in a football game was high school in Jacksonville, Ark. His primary focus has been on basketball, that is, until April of 2013 when he received a call from the Chiefs.
"I thought it was an April Fool's joke at first, I didn't believe it," Harris said. "I prepared for the next four days and then tried out at Pro Day. I guess I impressed the coaches and ended up getting calls from a lot of other teams too in the following weeks. It was a long journey to get here, but it's crazy how it all worked out."
The Oakland Raiders, Philadelphia Eagles, San Diego Chargers, Baltimore Ravens - just to name a few - were interested in Harris.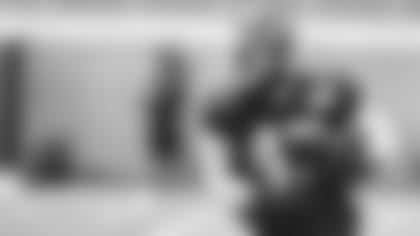 Before the call from the Chiefs, Harris was pursuing basketball. Basketball had been his life, it was his passion and he wanted to pursue it professionally, so Harris decided to try his luck overseas.
"I was going to stick with basketball, I figured my NFL dreams were over," Harris explained. "I was getting ready to sign with an agent to start playing basketball overseas. Football was not on my mind at that point, but when I got the call from the Chiefs, I knew it was a chance I needed to take."
Harris said that even though football is his priority now, he still loves playing basketball and goes to the court every chance he gets.
"Whenever I can I go shoot around at the gym," Harris noted. "Basketball helps just get everything off my mind, helps me relax and it's fun. I love football, but I do miss basketball sometimes. I'm a football player now, but I can't forget about basketball, so when I have the time I'm on the court."
Although he spends most days on the field now, he recognizes some skillsets from the court that are transferring to his football game.
"I think staying low on blocking and jumping up to catch the ball are the two biggest similarities," Harris said. "I'm used to getting low for defense and jumping up, high-pointing the ball. It's different for obvious reasons, but there are a few similarities I've been able to transfer to the field."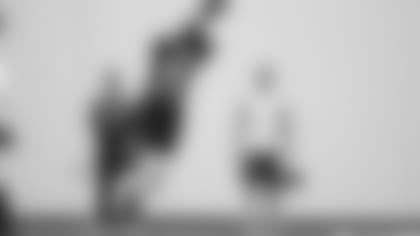 Through OTAs and minicamp, Harris has proven that his time on the practice squad has helped transform his game.
"The emergence of Demetrius Harris, he's a tremendous talent," Doug Pederson, Chiefs Offensive Coordinator, said. "He mixes in there with (the TE group). They're having a good offseason.''
Harris admitted that when he first arrived in Kansas City, he needed some time to get back into the swing of things and learn more about football.
"When I first got here, I didn't know anything," Harris said. "In high school we had wristbands, so they would call a play and we could look down and I would know the route. Now, it's different. I know so much more now than I did last year. It took me a year to really get it all down, so I'm glad I had time on the practice squad to develop, learn and improve."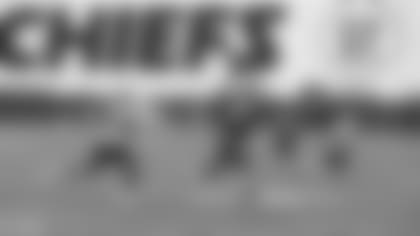 During minicamp, Harris says he is striving to improve with every practice and wants to make a difference on the 53-man roster this year.
"I want to help the team and do whatever I can do for this team," Harris commented. "I want to help make a difference, continue to improve and get in the mix."
Harris is an incredibly talented athlete. He has progressed and grown through his time on the practice squad with the Chiefs and has stood out during camp. He has already made a difference and has people talking about his potential impact for the upcoming season.