More than 15 years ago, when Todd Johns was just starting to seriously date his eventual wife-to-be, Audrey, he just wanted to fit into the family.
Audrey had two older siblings, both brothers, and they had been married off for years.
In order to get the pass from the brothers, Todd knew he had to find some sort of common ground.
At family functions, he eventually began talking to one of them, a pork producer named Randy.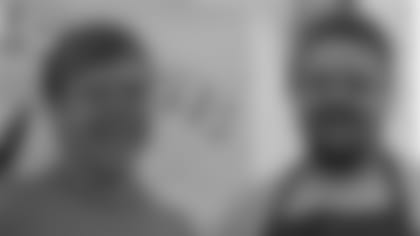 Their commonality was barbecue.
"When I showed up, I think Randy took pity on me as being the new guy and so he would try to strike up some conversation," Todd explained. "So we'd end up talking barbecue, and whenever we had family gatherings, he and I would end up talking barbecue all day."
Audrey, of course, was happy to see her boyfriend making his way into the good graces of the family.
"I was glad that they connected in that way and got to be really good friends, too," she said. "That was fun to watch—that they had something in common."
What started as innocent conversations on barbecuing would, over time, escalate.
"We thought 'Man, we got to learn how to cook, for real,'" Randy said. "That's where it all got rolling."
Once that happened, Randy suggested that the two try to enter a barbecue competition together—but before they could do that, they wanted to know exactly what went into judging the best that the barbecue world had to offer.
With that in mind, they turned to the best—the American Royal World Series of Barbecue.
"We went to the American Royal and took the certified judging class," Todd explained.
As certified judges, Todd and Randy developed an understanding of what they were aiming for.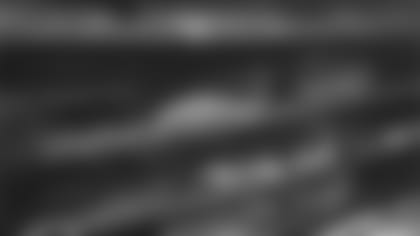 When they felt they were ready, they formed their team, and Randy named it the "Pork Pullin' Plowboys."
But the success they hoped for wouldn't come for years.
"I always tell people we were pretty awful in the early days because back then, there weren't a lot of classes," Todd explained. "There weren't a lot of people sharing information. It was very different than it is today."
With no help and only using the method of trial and error, Todd and Randy competed from 2001 to 2006 and lost. Every year, they lost and lost and lost.
That was until 2007, when all of a sudden, they didn't lose. They won.
A win at a 2007 American Royal qualifier competition, the state championships in Kearney, Mo., bought them a ticket to the invitational contest at the American Royal in 2008, when they took first place in pork.
In 2009, the "Pork Pullin' Plowboys" took first overall.
Under the success, Todd was able to drop the "Pork Pullin'" and begin Plowboys Barbecue.
 "I would say the biggest thing for us winning is that we're a team from Kansas City and everywhere we go, if you say American Royal, people in Kansas City know what it is," Todd said. "They know what that means and so it was much easier and more important for us to let people know that we've won that.
"It was just so much easier to start our business because people in our market know what that means. If we tried to go to Mississippi or whatever and said we're the American Royal champions, they'd go, 'Oh that's nice, you won a barbecue contest,' but here people understand what that really means."
On Thursday, the Kansas City Barbecue Society will hold a judging certification, and more than 15 years after taking his certification and winning the American Royal invitational, Plowboys president Todd Jones will have a different role.
"In 2000, we went to the American Royal and took the certified judging class in anticipation of starting to compete, and last year and this year I'm now cooking for that same class. This Thursday, I'm doing all the food for it. It's kind of pretty cool for me to come full circle with that."
This weekend, Plowboys will be one of two vendors that will actually serve food to the public at the American Royal at Arrowhead Stadium.
"If you're a cook, it should give you great satisfaction," Randy added. "To see people enjoy it, that's where it's all at. When they come back and say 'Man, that was good,' that's what you live for."