The Pro Bowl draft wrapped up Wednesday evening, teams were set and practice began on Thursday morning. Team Sanders practiced first, followed by Team Rice at Hickam Air Force Base.
We had a chance to talk with some of the Chiefs players to find out what they thought of the draft, their new teams and the first day of practice.
"It's a blessing to be out here, see all the fans out here cheering us on and practicing with players that normally you wouldn't be on the same team with," Dexter McCluster said. "We're out here learning everything that we can and at the same time relaxing, enjoying ourselves and meeting fans."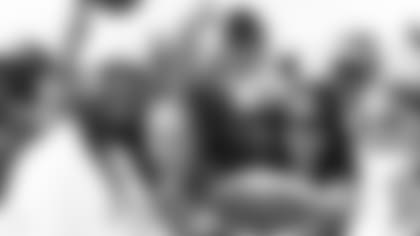 The first Pro Bowl practice of the week was held on a military base where military members and their families were able to watch practice and meet the players afterwards.
"It's really cool to practice here, these guys do a lot of things that most people wouldn't do so to be here and interact with them is really cool," Dontari Poe commented. "For them to be rowdy and excited to see us, it's incredible."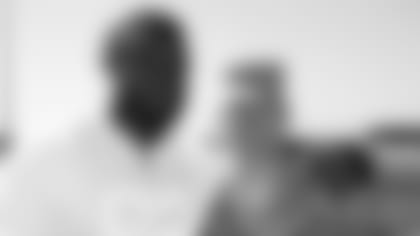 Poe was the first Chiefs player to be drafted in the Pro Bowl and landed on Team Sanders with Jamaal Charles.
"It's a big honor to be here and be recognized for my work," Poe noted. "I'm glad I'm on Jamaal's team and glad to be on Primetime's team. It'll be fun to play against different guys, go up against some Chiefs players; we'll see how it all works out on Sunday."
Poe and Charles's will face Chiefs teammates Justin Houston, Derrick Johnson, Dexter McCluster, Alex Smith and Brandon Flowers on Sunday.
"I think it's a little more exciting to mix up the NFC and AFC," Eric Berry, from Team Sanders, commented. "Being here in the past, it's been straight NFC and AFC but this time, we get to interact with some of the NFC guys and it's been great. Interacting with all the players, plus Jerry Rice and Deion Sanders is really cool."
Many of the Pro Bowl players grew up watching Jerry Rice and Deion Sanders in the NFL. They admire these players and are excited to learn from the alumni captains.
"Jerry Rice is one of the guys I grew up watching," Derrick Johnson said. "I used to be a Cowboys fan and he kicked their butt a lot, but he's a guy that everybody loves and respects in this league so I'm excited to be on his team."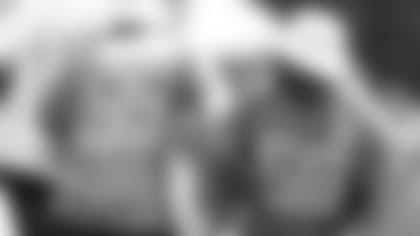 The Chiefs were split up five on Team Rice and five on Team Sanders. The 10 Chiefs players in Hawaii are the most players of any team in the league this year and the Chiefs plan to utilize this time and grow for the upcoming season.
"Last year, with six of us, we were talking about how we needed to turn things around and get to the playoffs," Berry explained. "This year, with 10 of us are here we'll talk about getting deep into the playoffs and try to get to that Championship game. We have some good time here together; time to look at last season and talk about corrections. We do have down time but we're football players at heart so we end up always talking about football. We have high standards for ourselves next season and high expectations."
Sending 10 players to the Pro Bowl is impressive and Brandon Flowers of Team Rice attributes it to the coaches.
"Having 10 Chiefs players down here really goes back to the coaching staff," Flowers noted. "They did a great job of coaching us up to make plays on the field and we have some guys that can make great plays. We all want to represent Kansas City very well while we're down here."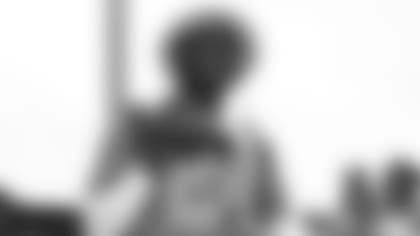 The time spent in Hawaii will be a great time for the players to refocus, reevaluate and discuss ways to improve for next year. This is also a time for the players to relax, recharge and spend some time exploring Hawaii.
"I really want to go and see a volcano," Flowers said. "I've seen them in books and on videos but I just want to see it with my own two eyes."
Many of the players plan to sightsee, surf or visit the beaches. Practice ended early Thursday afternoon and will begin again Friday afternoon at the Kapolei High School.