*This is another in a season-long series on the Kansas City Chiefs search for a franchise quarterback. It appears weekly on Thursdays throughout the 2015 season.
*
---
Steve Bono had been a backup throughout his entire professional career when he arrived in Kansas City in 1994. Meanwhile, Matt Blundin, the club's designated "quarterback of the future," had come to a place in his career where the future was now or never.
The Chiefs would be Bono's fourth NFL team. He had been a sixth-round draft choice of Minnesota in 1985 and then spent 1987 through 1988 at Pittsburgh, and 1989 through 1993 in San Francisco. He had been acquired from the 49ers in 1994 to be the backup for what turned out to be Joe Montana's last year.
"It was system related," a high ranking Chiefs official explained as first among the reasons for Bono's acquisition. "He knew the West Coast offense and we saw he had the capability to be the starter after Montana left."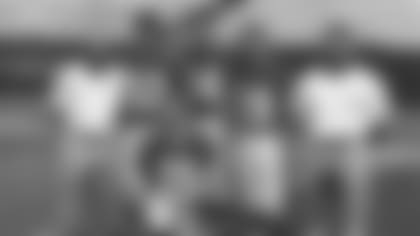 (left to right): Coach Paul Hackett, Steve Bono, Matt Blundin, Joe Montana, Coach Mike McCarthy, Steve Matthews (kneeling)
He was also less expensive at a time the franchise was struggling cap-wise reworking any number of contracts of current players in order to stay competitive in the hunt for the Super Bowl.
"We seemed always to be on the verge of making a final push for the championship in the '90s," an official conceded, looking back to that time.  "There was no time to waste to get there."  
This sudden development put Blundin further down the line since the Chiefs had also picked up Rich Gannon, a free agent who had been out of football for a year, and had drafted Steve Stenstrom from Stanford in the fourth round, largely on Bill Walsh's recommendation and because he, too, had knowledge of the West Coast offense.  Stenstrom would play hard to get and never play for Kansas City.
It was clear that Bono would be the replacement for his long-time friend, Montana, at quarterback. Blundin, on the other hand, was fighting to stick with the team in any position. 
Blundin had had his chances since the Chiefs had traded up in 1992 to get his rights and was expected to be ready when the day came that David Krieg left. But when the team had the opportunity to land Montana, he fell further behind. Bono had taken the backup spot the following year and Blundin was now in his fourth year and had thrown only eight NFL passes.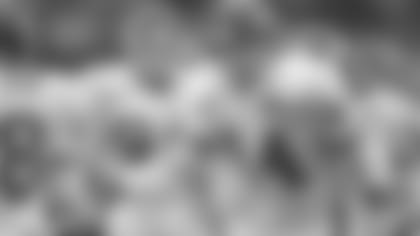 Bono's arrival pushed Blundin to 3rd QB
He expressed frustration with his situation, requested an opportunity to gain experience by playing in NFL Europe which turned out to be a disaster when the head coach of the team was fired and the team suffered numerous injuries along the offensive line.  He had not been a regular starter in college until his senior year, but then was named the ACC offensive player of the year at Virginia. His experience was nil and never got better. 
With the Chiefs believing they were major players in the Super Bowl sweepstakes they couldn't afford to gamble with an unproven quarterback now, and Blundin's chances really never came to pass in any realistic way.  The time was now for Kansas City, but not for Blundin.  He would soon vanish from the media narrative, flotsam in the wake created by the arrival of other more accomplished quarterbacks.   
Bono's chance, on the other hand, had been a long time coming and he was in his 30s when it came.  He had a 1989 Super Bowl ring, but he was not on San Francisco's active roster for the playoff run when the 49ers won it.  Throughout the regular season that year, he had attempted just five passes.  In all, he had 11 starts in the previous 10 seasons in the NFL and his first opportunity to be a starting quarterback for good would be in 1995 in Kansas City.
He immediately surpassed everyone's expectations. 
He opened the season throwing for 278 yards and three touchdowns against Seattle, earning him AFC Offensive Player of the Week.  His success continued through the first eight games as he threw 15 TD passes with only four interceptions while completing 58.6 percent of his passes.  He posted an AFC-best TD to interception ratio of 15.4.  This delighted Marty Schottenheimer, who always paid a premium for keeping turnovers low, especially at the quarterback position.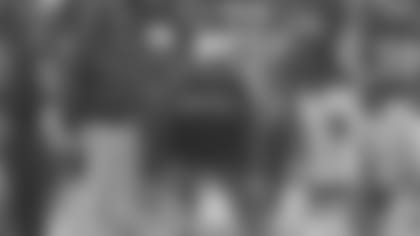 Bono's start initially lifted Schottenheimer's spirits
The second half of the 1995 season, however, was a different story, although the team continued to win.  His accuracy slipped to 53.8 percent, and he was 200 yards off of his first-half pace and his TD-to-Interception ratio fell dramatically to 6.6.
He seemed to get off to slow starts in the first quarter of games, completing just 48 percent of his passes, but in the fourth quarter he hit stride completing 58 percent.  He led comebacks against the Giants, Chargers and Raiders, and those performances mirrored his statistics in comparisons to the start-to-finish of games. If he had a bad performance, as he did versus Cleveland where he threw two interceptions for TD's in the fourth quarter and in Miami when he was 15-for-37 in passing, he would bounce back.
He was resilient, and Schottenheimer liked that.   
He finished his first season completing more than 56% of his passes for 3,121 yards and 21 touchdowns, tossing just 10 interceptions.  Only one quarterback in history had won 13 or more games in his first season as a starting quarterback: Daryl Lamonica with the 1967 Oakland Raiders. 
A cursory look at his season turned out to be better than Montana's the year before.  His friend had nine wins and a wildcard berth.  He had 13 wins with a division title, home field advantage and a bye week.  Montana had 16 touchdown passes, he had 21.  Montana had nine interceptions, he had 10.
But his worst outing of the year came at the worst possible time:  the playoffs at home against Indianapolis where he completed just 11 of 25 passes for 122 yards and one touchdown.  It was his three interceptions that doomed the team in a 10-7 loss to the Indianapolis Colts — that and repeated missed field goals by Lin Elliott.
With so much expected and with so much on the line, Schottenheimer had no choice to go to Rich Gannon in the Indy game, believing Bono was "trying to make something happen" and forcing the ball "a couple of times…trying to fit the ball into a tight crack."
The popular explanation from the team for the fall-off in the second half of the season had to do with the physical and mental wear-and-tear on a quarterback who had never had to carry the load before. There was also the matter of his injured finger he suffered in December in a game against Oakland where he threw three interceptions. 
Offensive coordinator Paul Hackett admitted that the team had relied too much on the team's running game and play-action, and had limited Bono from opening up his passing only on third downs.
So, there were extenuating circumstances for what happened, but in the back of the public's mind they were already troubled given how a season with so much promise had ended and that it had involved the replacement of the team's quarterback.
Still, Bono would start the following season as the quarterback. There would be no debate, Marty Schottenheimer made clear.
---
Next time: A Game Manager