*This is another in a season-long series on the Kansas City Chiefs search for a franchise quarterback. It appears weekly on Thursdays throughout the 2015 season.
*
---
Years later, most were quick to see it as a missed opportunity, impacted by purblind personalities, a wastage of seasons, and were left to wonder why the team couldn't have been cleverer, smarter or at least shrewder in its pick, prescient or at least intuitive.
Why couldn't the Chiefs have decided on Rich Gannon as their quarterback instead of Elvis Grbac?  Why couldn't the coaches have seen what was to become Gannon's future, and Grbac's?
The reality was the team and Gannon had agreed to a new contract, according to team records, and there was evidence Gannon was inclined to sign it.
"We basically had an agreement with him in place," remembered a member of the front office familiar with the negotiations.  "He wanted to stay."
It was only after an appeal by Jon Gruden in Oakland that he could guarantee him his wish to be the starter that he made the decision to go.
Gruden had been a disciple of the West Coast offense and had worked as an assistant for Paul Hackett at the University of Pittsburgh.  Since Hackett's offense was what Gruden  had intended to run in Oakland, Gannon had shown him enough to take a chance given he was a free agent.
A one-time starter in Minnesota and Washington, Gannon had never truly been on the team's radar as a potential starting quarterback when he was signed to little fanfare. Carl Peterson had known of Gannon since he had Philadelphia roots and had played his collegiate ball nearby at the University of Delaware.
With the Chiefs, he ran through two years of backup duty, called upon because of injury and sometimes because of performance problems with the designated starter.
When he replaced Steve Bono it was for reasons of performance. He had appeared late in the 1995 playoff game against Indianapolis. The following year he led a Thanksgiving Day win over Detroit, then lost a rainy Monday night game the next week.  He started once more, against Indianapolis, but left that game with a pulled hamstring and his season was ended. The team had been floundering at the point he became the starter in 1996.
Marty Schottenheimer had admitted: "We were looking at the possibility of getting a younger guy," when it came to replacing Bono. Gannon, at 31, was four years older than Grbac when he stepped in for him the first time.
Gannon was always quick to put his own feelings aside, identifying with the disappointment that the man he replaced must have felt.  After Grbac suffered the fractured shoulder, Gannon went out of his way to laud him as the team's "offensive leader."  He said he "felt terrible for him."
The Chiefs were 7-2 at that time, winners of three straight and seven of their previous eight.
His debut in 1997 was far from impressive and the club lost to the Jaguars as Gannon threw two interceptions and fumbled a number of times.  But he upped his status in everyone's eyes by leading the Chiefs to an upset victory over the Broncos at Arrowhead, completing four of five passes for 41 yards on a last minute drive that set up Pete Stoyanovich's winning field goal.
But even in leading the Chiefs to a 5-1 record that year in place of Grbac, the press wasn't prepared to crown him the team's next starting quarterback, one columnist offering that he was a "low-budget journeyman with the hot hand."
But fans were drawn to him. He showed leadership, toughness, and the ability to come in and make something happen.  Coming off the bench was nothing new to him, he said, "unfortunately," not bothering to hide his sarcasm. He was far more mobile than Bono and Grbac, the perfect replacement should matters break down on the field, or in the huddle.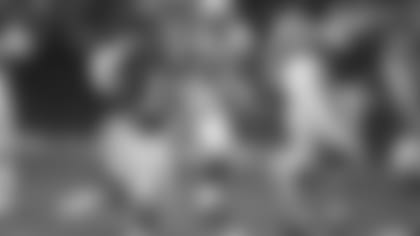 Coming off the bench was nothing new to Gannon
He said of his expanding role in 1997:  "I think I bring a certain amount of credibility to the table."  Indeed he had.  He had started in the league, and then he had not.  He knew the ropes, so to speak, and could roll with whatever happened.
Paul Hackett, who left after the 1997 season and who had taught Gannon the offense, believed that he was a system quarterback.  "Our number two quarterback won five for us, so the system is solid," he would say after the playoff loss to Denver.  "Tell me how many other teams in the league that can win that many games with their number two guy."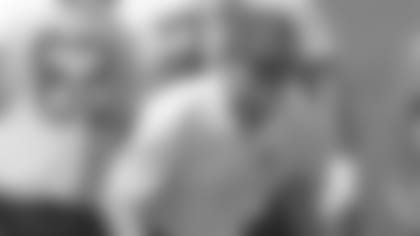 Hackett: "Our number 2 QB won 5 games...the system is solid."
Grbac was ineffective in four consecutive losses after returning from a separated shoulder in 1998 and Gannon replaced him when the team fell behind 14-0 to Denver.
All indications are that the Chiefs saw Gannon as "their number two guy."  The statistical comparisons between Grbac and Gannon were never dramatic enough to contemplate a change, and it was clear Schottenheimer wanted to revert back to his preferred principal of no controversy at the quarterback position.
"Marty made a commitment to Elvis," Gannon said on the eve of his departure.  "Certainly they made a financial commitment to him.  He's a younger guy and they really felt like he was the future of the organization.  Marty is a loyal guy. He never wanted a quarterback controversy.  But whether he likes it or not, that's ultimately what it became."
Grbac was still young, the statistical differences weren't overwhelmingly in favor of benching him for Gannon, and the franchise had invested plenty of money in him.
There were obvious personality differences between Gannon and the quarterbacks he had replaced. The differences between Gannon and Bono were more obvious but not so with Grbac. As we have seen, Grbac reached out to his teammates and he sought a role as a team leader.  But he could be a bit stoic while Gannon, by nature, came off more as a regular guy.
As the team continued to struggle on the field the fans were eager to unburden themselves of more lingering grievances.  Their prime target:  the quarterback.
Groundhog Day has become shorthand for, same thing, different day.  To many fans, the Chiefs situation at quarterback was being repeated with Sisyphean repetition.
Before long, some were heard to grumble on talk radio that Grbac would stand by himself on the sideline, not interacting with his teammates, comments similar to ones they had made about Bono.  They were untrue, but still they persisted.
A win by Oakland in the final game of the 1999 season to knock the Chiefs out of first place in the AFC West and out of the playoffs with Gannon, now the Raiders quarterback at the controls, only added fuel to the fire of the anti-Grbac crowd.
In the years that followed, including one that saw Gannon take his team to the Super Bowl, the debate has been not so much anguish over his leaving, but in light of what happened to him after he did.
Gannon went on to become the NFL's MVP, one of the best quarterbacks in the league, and for the Chiefs rival no less.  It hurt in an entirely different way than the past quarterback controversies in Kansas City.
Grbac would be gone from Baltimore after only one season, when it was reported he refused to re-negotiate his contract.  Maybe it was all about money after all.  Gannon finally called it quits in 2004 following four Pro Bowl appearances and two first team All-Pro honors.
---
Next time: A new coach, a new quarterback