*This is another in a season-long series on the Kansas City Chiefs search for a franchise quarterback. It appears weekly on Thursdays throughout the 2015 season.
*
---
As the new head coach, Herm Edwards took a completely different tact than his old mentor, Dick Vermeil, who had been his first head coach when he entered the league as a player with the Philadelphia Eagles in 1977.
Edwards coveted the role of a change agent. He was not interested in reviving the Chiefs for a serious and immediate run at a championship, but in rebuilding them. His view was hardly a dominant one at the time. For years the team had been in a contending mode, or had approached each season that way. Edwards wanted to get younger at every position, including quarterback, and set about convincing GM Carl Peterson.
Trent Green was approaching the end of his career in Kansas City, although he could not have known it at the time. His backup since 2001 had been Todd Collins, who had been with the team in a similar position since 1998 but had seen almost no on-field action. He would eventually be replaced by another veteran, Damon Huard, who had come over from New England where he had been cast in the same role.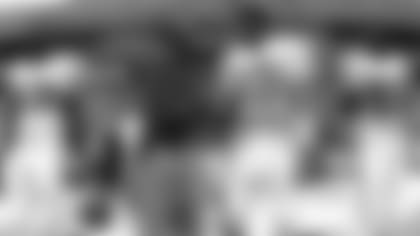 Trent Green would eventually make way for a younger QB, per new head coach Herm Edwards
Edwards would see his plans take shape immediately, if not intentionally. In the opening game of the 2006 season against Cincinnati, Green left the game in the third quarter after suffering severe head trauma following a hit near the sideline. He would not be cleared by the medical staff for return until November. For the first time since 2001, a quarterback other than Green would start a contest for Kansas City. Huard was immediately called into action, compiling a 5-3 record as a starter, a worthy mark for a new backup.
Edwards came to his job with proprietorial enthusiasm. This would be a team that he wanted following a course he believed should be taken. Breaking from tradition, Peterson would buy in even after the team's surprise playoff appearance in 2006, and Green was traded to Miami in June of 2007.
The appetite for risk, always large, was never sated. Indeed the idea that the Chiefs might groom a young quarterback from the start, while always exciting to fans who had often called for such a move was, at the same time, a concern seeing that it would likely come with growing pains accompanied by losses.
For certain, Edwards was no practitioner of the Vermeil school of offense, preferring a more balanced attack as the weather worsened, he said, and in order to protect a defense forced back onto the field by a series of too many three-and-outs. It was not to be a return to Marv Levy's rushing attack, but it would be a far cry from Vermeil and offensive coordinator Al Saunders' fast-paced pass-happy one.
By 2007, the Chiefs were ready to take their first step in quite a while to develop a quarterback the old-fashioned way, by drafting one and playing him sooner than later. He would not be a first round blockbuster pick, since there was none worthy of that title where the Chiefs were picking, but it was well worth the club's time to try later in the draft, or anywhere from rounds three on.
Brodie Croyle was an interesting pick when the Chiefs selected him in the third round of the 2006 NFL draft, and while years later the general public found it odd that anyone should think that, he had support from the so-called experts who believed he was a worthy choice where the Chiefs took him.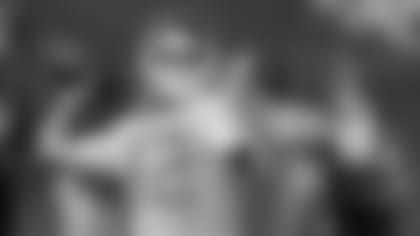 Brodie Croyle was a worthy choice in the 3rd round, said NFL draft experts
Indeed, a review of scouting reports from NFL personnel departments around the league at the time found much to like about Croyle, as the following excerpts reveal:
"Best quarterback I've been around."
"Like him the best of the second tier guys."
"Smart, strong arm, throws the ball well."
"Lot more arm than people think. Great feel for the game, good vision."
"2nd rounder, instinctive. Natural thrower, quick release. Head and shoulders above everybody else at the Senior Bowl."
"Quick release, threw the ball best at the [Scouting] Combine."
"Most people had him in the third or fourth round."
No woozy platitudes, but promising enough. There was, however, a downside. He was slight of frame. "Not sure he can get to 200 pounds," one scout wrote. The scouting world may have liked the way he played but, as more than one posed, weren't "sure you can go three or four weeks playing the guy. He'll get hurt." Another likened him a bit to Jake Plummer, with one important difference: Plummer "could run for his life, this kid can't."
For the Chiefs part, "we had no problem taking him where we did," recalled a member of the team's personnel staff who had a hand in drafting him. "He had a stronger arm than Trent Green, but the two had a similar makeup."
He had good genes; like his father he had played for the University of Alabama, and he had played for Mike Shula, who had obvious connections to the NFL game. He was slight of build, but he had a big arm, and appeared calm in the clutch. He had thrown for 6,483 yards with 41 touchdowns and 22 interceptions and a 128.4 rating.
"The whole issue wasn't his skills," a Chiefs scout admitted, "It was his body. That's why he lasted as long as he did until the third round. If he hadn't had the injury concerns he would have been a second round pick."
With Green gone and with Huard as protection in a backup role, Edwards promoted the idea that it would be Croyle's job to have going into his second training camp. A shoulder injury had sidelined him for most of his rookie year in 2006 and his only real pro experience up until then had been in a mop-up role in a loss to Pittsburgh.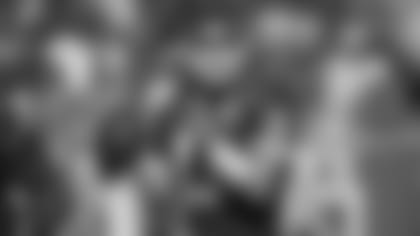 Damon Huard had experience as a quality backup
Acknowledging Croyle still needed more seasoning as training camp wore down, Edwards turned the squad over to Huard to at least start the year. But in the midst of a nine-game losing streak, Croyle was given the role Edwards hoped would be permanent.
"We drafted him," Edwards acknowledged. "He's still in that mode of being developed," he admitted. "His whole thing will be: is he available. Your quarterback has to be available."
Sadly, he was not. Moreover, his was not a team equal to any that his predecessors had managed. The offense was in transition. Larry Johnson missed the entire second half of the season with a foot injury. Priest Holmes retired.
By Christmas, Croyle had played in a total of only eight games, including five starts during the long Chiefs skid. He suffered a thumb injury in the next to last game at Detroit but returned for the season finale where the team lost in overtime.
His final stat line that season: 127 of 224 passes for 1,227 yards and six touchdowns and six interceptions, and a rating of 69.9. He had been forced to throw the ball more than Edwards had wished, given the team's injuries, and because the team was frequently behind.
Croyle would be the designated starter in 2008 and the team he would lead would be decidedly young. As many as 15 rookies were on the opening day roster, none by the way a drafted quarterback.
He would have a new offensive coordinator, however, in Chan Gaily and his offensive weapons would be Tony Gonzalez, Dwayne Bowe and Larry Johnson. But, in what seemed to be his course, he was immediately injured in the first game of the season, but came back after a Huard-led offense was beaten, 34-0, at the hands of the Carolina Panthers.
In his first game back since he had suffered a separated shoulder, he was injured again and lost for the season with a knee injury. In eight career starts, Croyle had been knocked out of four of them. The Chiefs hadn't won a game that he started.
Croyle would hang on through the 2009 and 2010 seasons and actually start in the latter for Matt Cassel. He had suffered injuries in 2007 and 2008 and finished his career 0-10 as a starter.
The scouts had been right: Brodie Croyle could not stay injury-free. Transcending all else is the probability that he was incapable of much growth with all the change that was going along with his own.
He had a strong arm, was smart and, as one *Kansas City Star *beat reporter who saw him every day said, "was the victim of bad timing.
"He had the misfortune of arriving," reporter Adam Teicher wrote, "just as things were crumbling around him, hardly the ideal developmental ground for a young quarterback."
"Beat reporters," the men and women whose job it is to attend practice every day and see the players up close in all sorts of conditions, are often good judges of character and talent.
"Of all the quarterbacks drafted by the Chiefs over the last 20 or so years," Teicher continued, "he's the one who had the look of something special. The problem was you had to see Croyle at practice to witness it."
---
Next time - Scrambling for Answers & Finding Some