*This is another in a season-long series on the Kansas City Chiefs search for a franchise quarterback. It appears weekly on Thursdays throughout the 2015 season.
*
---
There were problems with the Chiefs that only came to light years later when Lamar Hunt and Jack Steadman reached the point that change had to extend to more than a coach or a quarterback.  It had to include every facet of the organization including the front office. When it did, the problems at quarterback continued, but they were problems of a different nature.
Hunt and Steadman shook up the Chiefs management team in 1989
While Kansas City was masterful in adding key players when unrestricted free agency came into play, quarterbacks were included but they turned out more often to be stop-gap measures.  Steve DeBerg, David Krieg, and Joe Montana were veterans who had a limited future, but the Chiefs were on the cusp of a championship then and it was well worth it to move that way.  The advantage that Steve Bono gave a veteran team was knowledge of the West Coast offense. Elvis Grbac had youth on his side, and familiarity with the offense. The hope was that would be enough.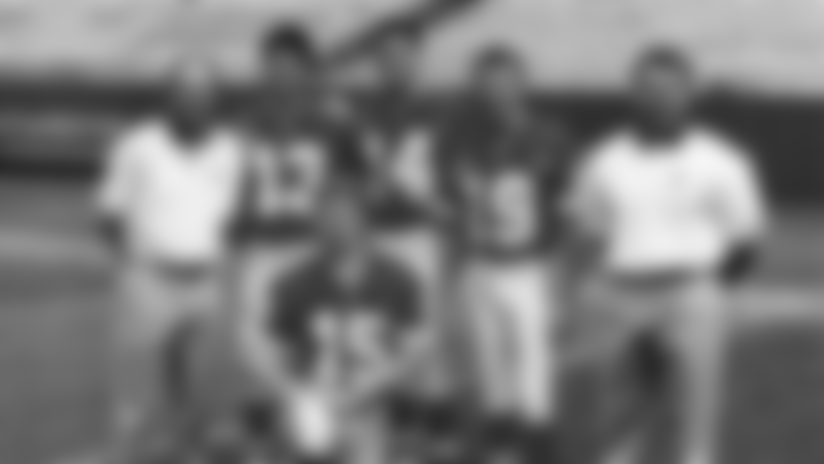 Chiefs QB's had a distinct West Coast flavor in the mid-90s
"Time becomes of the essence in that situation," believes a retired NFL personnel head.  "You don't have time to 'develop' anyone because you're so close [to a championship].  You're looking for a fix then. The truth is, very few fans want to wait around either."
Once the NFL adopted free agency it became more difficult to develop a franchise quarterback.
"I believe anymore if you're not getting a franchise quarterback in the first round," said a long-time NFL executive, "you don't take one until the fourth round.  You need to get a starter in the second round, too, not a developmental quarterback."
Pete Beathard, Mike Elkins, and Matt Blundin were taken in rounds one and two of the draft and a variety of circumstances — in some instances their own lack of personal development or the team's success at the time — never let them get on the field.
There was no Peyton Manning, Dan Marino, Pete Beathard, or even a Steve Fuller where the Chiefs selected in the '90s. But Tom Brady (6th round) was around, and so were others.  Matt Hasselbeck, like Brady a sixth round pick, also started a Super Bowl. Kansas City's drafting of Pat Barnes, a second-team All-American, however, in round four was a wise move even though he did not progress to a starting role.
The conventional retrospect portrayal presents Kansas City's quarterback situation as one continuous vista of gloom. But is that fair? The Chiefs had three late round picks achieve Pro Bowl status, all the product of trades or free agency: Trent Green (7th round) in 1993, Elvis Grbac (8th round) in 1993 and Matt Cassel (7th round) in 2005.  Green and Grbac enjoyed success at a time in Kansas City, Cassel for at least one season.  Both Green (7th round) in Kansas City and Mark Brunell (5th round) in Jacksonville were two quarterbacks who won conference passing titles.
Green, Grbac, Cassel: KC QB's Pro Bowlers acquired in trade or free agency
As the Chiefs remained highly competitive and a continual playoff contender, management no doubt believed the franchise was close and in need of just a nudge to take them to a title, or at least to the title game.
The Rich Gannon-Elvis Grbac debate surfaces frequently when talk of Chiefs quarterbacks comes up.  But Gannon's statistics were no better than Grbac's at the time and few could have debated, especially in light of the latter's breakout year of 2000 and his age, that taking the one over the other was the wiser choice at the time.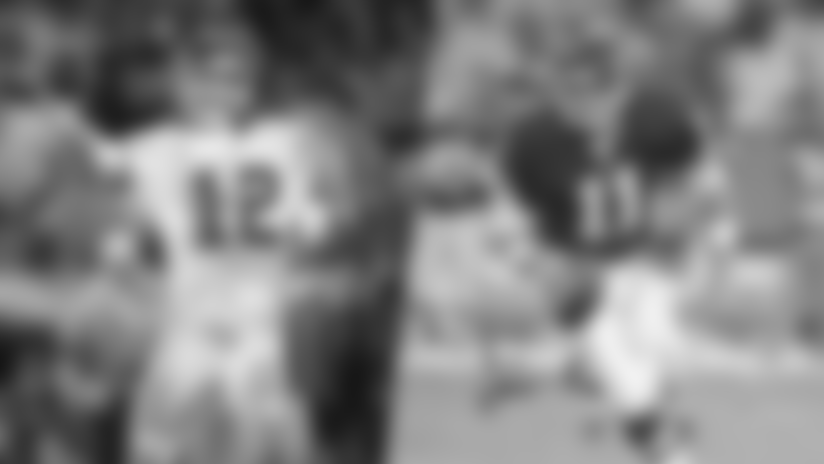 The Grbac-Gannon debate still resonates with some fans
What part personality should have played in the ultimate outcome is another matter. Suffice to say, one of the hallmarks of charisma is that it really cannot be effectively learned, it is innate rather than studied.  In hindsight, Gannon had charisma that Grbac did not.  Grbac's decision to leave on his own, while Gannon's wish to stay, only serves to make the team's ultimate decision worse upon second thought.
---
Next week the concluding column to our season-long series on the Search for a Franchise QB.