The Kansas City Chiefs completed their final day of practice on Friday, before traveling to Oakland on Saturday for Sunday's 3:05 p.m. CT showdown against the Oakland Raiders.
Following the team's practice, shortly after 1:00 p.m. CT, coach Reid addressed the media with an injury update, including news from the team's head athletic trainer Rick Burkholder.
"Let me give you a couple of injuries, before I turn it over to Rick (Burkholder) and again once Rick takes over, he's going to make a statement to you," coach Reid said. "Branden Albert will be out for this game, as will Anthony Fasano and Justin Houston. They're making progress, in particular the last two. They worked out all week and did a pretty good job, during the workouts, working with the scout team, but they're not quite ready yet. Rick is going to talk to you about Dexter McCluster and give you an update, where we're at with Dexter."* *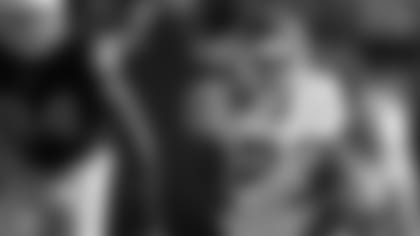 "Thanks, coach," Burkholder began. "As you guys know, we listed Dexter McCluster with an ankle injury yesterday, and we'll list him today as an ankle injury. He practiced Wednesday and came into the athletic training room, after practice on Wednesday and had a sore and swollen ankle. I was with Dr. (Cris) Barnthouse, when he came in. We got him an MRI and an x-ray, which showed he had no structural damage in his ankle. He did have a very small cut on the outside of his ankle that he had gotten in the Washington game, so we went into our protocol, when somebody has an infection; we drew blood on him, we did a swab on the infection site, we got him on antibiotics and then the next morning, he didn't quite respond. We had to get him over to Dr. Barnthouse's facility and he had a very minor procedure, where they opened up the wound, cleaned it out, got him on IV antibiotics and he was released today. He still has a chance to play on Sunday, because it is basically a laceration that he had an infection in. I know the big question is, 'Does he have MRSA?' and we don't know that yet, because we don't have all of the cultures back, so that's where we're at with Dexter. If anything needs to be updated over the weekend, we'll do that."
Coach Reid then confirmed Dexter's playing status for Sunday, before previewing the Raiders.
"Yes, he will be listed as questionable," coach Reid said of McCluster. "Everybody else is good. We look forward to the opportunity of playing the Raiders. We know that it's a tough environment to play in, we've got that. Our players have had a good week of preparation and are ready to play against a good football team. That's what we'll do. We'll travel out there, obviously, tomorrow and be ready to go."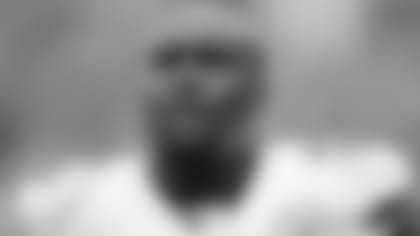 When the Chiefs travel to O.Co Coliseum, they'll face a Raiders run defense that ranks 12th-best in the league, allowing 105.9 net rushing yards per game. Chiefs OL Rodney Hudson said sound execution is a must for any success in Oakland.
"We have to go out and execute the game plan," Hudson said. "We have to focus in on what we have to do to execute and work together."
Hudson will be snapping the ball to Chiefs QB Alex Smith, who will look to move the offense as consistently and efficiently as possible, while also appreciating any extra points that could come via the defense or special teams.
"Anytime you can do that, those are such big plays in games, such big momentum changers and those guys out there, making plays on special teams, don't get a ton of attention," Smith said. "A lot of the focus is on offense and defense, but it's such a big impact on the game."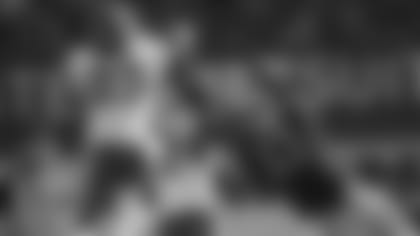 Defensively, Chiefs S Kendrick Lewis said the work week went according to plan, preparing the team for a physical Raiders squad.
"It was a great week of practice," Lewis said. "Guys are focused and locked in, knowing what we have at stake, what's at hand. We have to take advantage of the situation and I feel like everybody has embraced that same mentality."
Lewis' teammate, Chiefs LB Tamba Hali knows what to expect from Oakland.
"We expect them to run the ball," Hali added. "They're good at running the ball, so we expect them to run the ball. They have a quarterback, who knows how to throw the ball, who wants to solidify himself as a good player in this league. It's a challenge for us to go in and handle business and hopefully come home with a 'W.'"
Earlier this week, Hali was named the AFC Defensive Player of the Week; he spoke about the acknowledgement on Friday.
"That award this week, I feel like our team deserved it," Hali said. "Especially the way we played as a unit, to allow individuals to go out there and perform. I feel great about it, but it was more like a team award."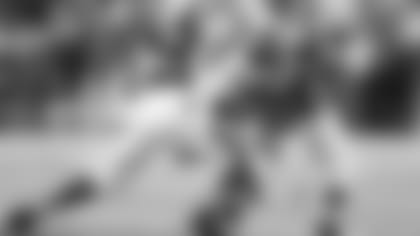 As for the Chiefs special teams, coach Reid alluded to having returners like Chiefs S Quintin Demps, as well as recently-signed Chiefs WR Chad Hall, available, if needed. Hall shared what he was doing, when he received the call from the Chiefs.
"When they called to sign me, yesterday, I was running routes and staying sharp," Hall said.
That's exactly the way Chiefs fans want to see their team play on Sunday, sharp, which hopefully leads to an eleventh win of the season and a ticket to the playoffs.
For a look at the team's injury report from Friday, click here.