Kansas City Chiefs fans are some of the most-spirited, dedicated and enthusiastic fans in the NFL. The Sea of Red floods Arrowhead Stadium every week, the smell of barbecue fills the parking lots and the Tomahawk Chop rings throughout the city.
"I would like to just thank the fans for the great support in which they gave our football team and their football team this season," Chiefs head coach Andy Reid said. "When our fans are going, you can feel that field and it just kind of rumbles, it's crazy, but an awesome feeling."
The Chiefs Kingdom has filled up Arrowhead Stadium this season to cheer on its team, screaming and cheering, even breaking a Guinness World Record. This fan base is unmatched; the camaraderie is strong and the Chiefs organization thanks the fans for their support.
Many Chiefs fans describe Arrowhead Stadium as home, a place fans can gather and unite as the Sea of Red.
"Arrowhead is like coming home to gather with your family and friends, like coming back to a small town," Clara Fuller, Red Coater and Chiefs Season Ticket Holder (STH) commented. "The excitement is indescribable and Chiefs fans are the greatest; it's like being part of great big family with the same passion. They care about the team on a personal level and the community and a lot of them travel a good distance to be a part of it."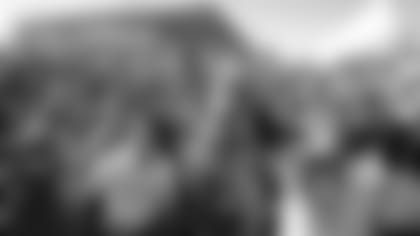 The Chiefs Kingdom knows no boundaries. On Sunday, fans travel from all over, including Iowa, Arkansas, Nebraska; they all come to Arrowhead to cheer in unity.
"The Chiefs transcends and bridges the divide between us," J.J. Suftko, Chiefs STH explained. "We may be Mizzou fans or KU fans, K-State, Nebraska, Iowa, Iowa State, or Arkansas fans six days a week, but on Sunday, we are all united as the Sea of Red."
Not only do Chiefs fans travel to Arrowhead on Sundays, they also have a strong presence at opponent's stadiums as well.
"A lot of Chiefs fans traveled to Tennessee in Week 5 and Nashville was full of Chiefs fans," Suftko said. "The Titans fans didn't know what to do when 5,000 plus Chiefs fans yelled 'Chhiieeefffsss' during the national anthem. Several hundred Chiefs fans gathered up and walked to LP Field, tomahawk chopping, right down the middle of the parking lot to the entrance."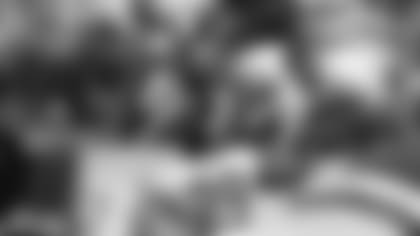 Besides the Tennessee trip, about 50 Chiefs Red Coaters, along with other fans, made the drive to Indianapolis.
"We put a bus trip together to travel to Indy, leaving Kansas City around 4:30 a.m. and arrived in Indianapolis around 2:30 p.m.," Fuller commented. "There were 51 Red Coaters with their friends and family, along with a group of fans. It was the first time a lot of us had met and by the end of the trip, we were family. That's just how the Chiefs Kingdom works."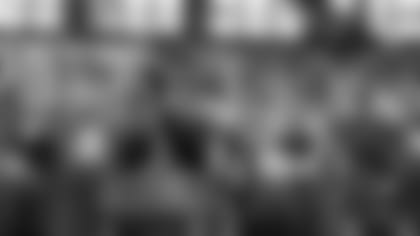 The players take notice to the large Chiefs following as well. S Kendrick Lewis commented on the Chiefs fans in Oakland and accredited the fans with helping the defense.
"Our fans were crazy and that's what we live for," Lewis said. "They said that they were going to come out here, all over Twitter. It was big about breaking that record. They came, and it showed. It was our 12th man; it was our extra man on defense. So many false start penalties, so many delay of games, in a big game like that, that counts and we give full credit to our fans."
Chiefs fans' faithfulness, dedication and loyalty is unparalleled to any other fan base. Their passion for the team and the stadium is strong and evident.
"To me, Arrowhead is a home away from home," Ty Rowton, Chiefs STH noted. "It's like my vacation house and I haven't missed a game since 1991. Next to my kids being born, some of my greatest memories in life happened at Arrowhead…I've been to every other stadium except two and there is nothing like this place."
Arrowhead is unique with its long-time traditions, rich history and indescribable atmosphere. The stadium is filled with loud and proud Chiefs fans, the flag warriors, cheerleaders and players running through the fog, surrounded by 80-foot flames, while the Arrowhead flag is stretched across the field.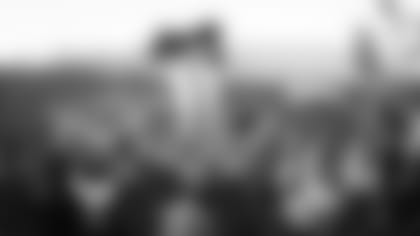 "The game day experience is unrivaled and without compare," Suftko explained. "You can't describe it, but when I bring someone to a game for the first time, they are truly blown away and see why the Chiefs Kingdom has so much passion about the city, team and stadium."
Thank you Chiefs Kingdom for your loyalty, passion and enthusiasm that you bring to Arrowhead Stadium every week. Although our season ended too soon, we thank you for your unwavering support and devotion to the Kansas City Chiefs.