By Rob Maaddi, Associated Press
PHILADELPHIA - Andy Reid's secret to success in the NFL is honesty.
Seventeen months after he was fired by the Eagles, Reid was in Philadelphia on Saturday to speak at the NFL's career development symposium at the University of Pennsylvania's Wharton School of Business.
Reid, who led the Kansas City Chiefs from 2-14 to 11-5 and an AFC wild-card berth in his first season last year, gave advice to prospective head coaches and general managers. There were 70 attendees representing each of the NFL's 32 teams.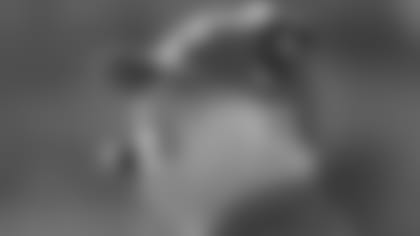 ''Honesty is very important,'' Reid told the audience. ''Those kids are looking for it. You can't just talk about it. Be transparent. You have to show them and that sets the standard for the organization.''
Reid reiterated his point throughout two panel discussions on respect at work and managing key relationships.
''Respecting people is an important part of life whether it's the person doing janitorial work or the person above you,'' Reid said. ''It doesn't matter who you are, I'm going to respect you. The NFL is a unique work place. There are no secrets anymore. Technology has taken over and secrets are exposed. People are going to know what you're all about. You have to make sure you have real honesty in the work place or you're going to be exposed.''
Reid led the Eagles to nine playoffs appearances, six division titles, five NFC championship games and one Super Bowl loss in 14 seasons. He was fired after going 4-12 in 2012 and landed in Kansas City within a week. He quickly turned around the Chiefs, but is coming off a bitter ending to the season. The Chiefs wasted a 28-point second-half lead in a playoff loss at Indianapolis.
''About a year ago I found out what I wasn't good at and I was out the door,'' he said. ''I had drifted away from one of the things I loved doing, which is coaching.''
Reid talked about how he became so involved in personnel in Philadelphia that he turned the offense completely over to coordinator Marty Mornhinweg, a close friend. So when he went to Kansas City, Reid and Mornhinweg parted ways. Mornhinweg is now the offensive coordinator for the New York Jets.
''I thought I stepped out of it for the right reasons,'' Reid said. ''Marty is a heck of a coach. I had full trust in Marty. If you get a shot at this, you want to do it the way you want.''
Reid and Carolina coach Ron Rivera gave their thoughts on the importance of having an open locker room. In some cities, the locker room is a players-only place. No one from the coaching staff wanders in there. Rivera said that was his policy the first two years as head coach, but it changed last year. The Panthers, by the way, won the NFC South and Rivera was the AP Coach of the Year.
''It's our locker room,'' Rivera said. ''We're all in it together.''
Reid stressed open communication along with that open-door policy.
''The whole building is our building so be honest and share it with the players,'' he said. ''At the same time, make them feel comfortable to come into your office.''
Throughout his tenure in Philadelphia and during his first year in Kansas City, Reid has always made it a point to not be critical of players in public. He maintains the same demeanor win or lose, doesn't share much with the media and handles situations in-house. That's helped him gain the trust of his players.
''That's very important with every relationship,'' Reid said. ''You don't want to do it through the media or through another player. You want to do it one-on-one with the player, sit them down, talk to them. They want to be told the truth so tell them. If they need to fix something, teach them. Also, tell them when they do good. Pat them on the back.''