Kansas City Chiefs head coach Andy Reid is set in his ways when it comes to how to deal with the bye week.
"What I do is I give the players a week off and the coaches get a few days off," he explained in a conference call Monday morning. "The coaches are able to go back and do some self-scout work without any distractions around where they have to worry about meeting with the players."
"Sometimes it's good to step away whether you're doing well or not doing well," he said. "Coming off a win or a loss, sometimes it's good to get away and get recharged."
The week off for the Chiefs has given them the exact opportunity Reid is referring to. A key player in veteran safety Eric Berry, who has been out with an ankle issue he suffered in Week 2 against the Broncos, will work with the team this week and the Chiefs plan to see how he does.
The only player of note who won't practice for the Chiefs is cornerback Chris Owens, who sprained his knee in a collision with Phillip Gaines in the game against the 49ers. Reid admitted that Owens would be a stretch for this Sunday's game against San Diego.
Options to replace Owens are Gaines and cornerback Jamell Fleming, who the Chiefs signed off of the Baltimore Ravens practice squad in mid-September.
While Fleming has yet to take a snap this season, Gaines has made his mark for the Chiefs on special teams.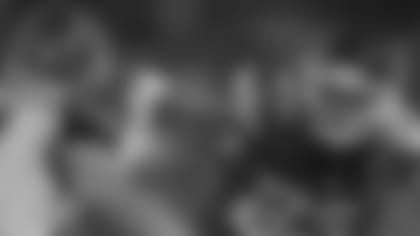 "His confidence level, his strength, all those things I think are improving," Reid said of Gaines. "He has tremendous speed and quickness."
A player who shares those qualities with Gaines is running back De'Anthony Thomas, who Reid was happy to see take part in the first action of his career against the 49ers.
"I think the most important thing is we got him back and he came out healthy. That was what we wanted and now we can kind of work from there and give him a little more," he said of the rookie running back. "We don't want to overload him at all but we want him to be part of the game plan."
For players like Berry, Thomas and others, the bye week provided a chance to continue to get healthy, hopefully ensuring that they will see more time on the backside of the bye week than the front.
While they rested, Reid used that same time to review game video with the idea of taking that information and turning into viable ways to improve.
"What you're able to do is put it all together and go back and look at it on tape," Reid said. "You can go back and look at every inch of it on tape and you come out with some things."
CB Chris Owens (knee) will not practice today.
Reid on WR Donnie Avery:**"Donnie had sports hernia surgery. He's out right now but we haven't IR'd him."
Reid on RB Cyrus Gray (hand): Cyrus has a thing on his hand but he can move around."
Reid on LB Joe Mays (wrist):* *"He's not quite ready yet but he's getting there. It's not this week from a medical standpoint."
Bye Week Positional Reviews
During the bye week, Chiefs reporter B.J. Kissel also took the opportunity to review some tape and broke down what he saw position by position. Get up to date with his thoughts below:* *
**Other Bye Week Articles
Here's what I was up to during the week off:* *
Photos form the Chiefs week five match up against the 49ers.