The vision may not have been clear in his mind at 12 years old, but according to Kansas City Chiefs head athletic trainer Rick Burkholder's father, Richard, also known as "Burk," there was a specific moment in which he knew his son would be following his same career path.
It's a path that for him, spans more than a half-century in one location—Carlisle High School in Pennsylvania, where the elder Burkholder has spent the past 56 years developing the next generation of athletic trainers.
In addition to working as the high school's trainer, Burk also helped develop the local community college's athletic training courses and taught there once a week for more than 30 years.
By his own admission, Burk is an educator first, but it was during a visit to Boston, Massachusetts for the National Athletic Trainers' Convention in 1976 that he learned that his son—Rick, who was 12 years old at the time, could be following his same path in athletic training.
After disappearing from their room at the convention for some time, Rick returned to his father with a bag full of training supplies and plenty of stories about everything he had learned from walking around the convention.
Rick had gone from room to room and talked with trainers from around the country who knew of his father and were more than happy to talk with him.
While it was the first time Burk noticed that his son may have an interest in his chosen field, that wouldn't necessarily become clear to Rick until later on in college at the University of Pittsburgh.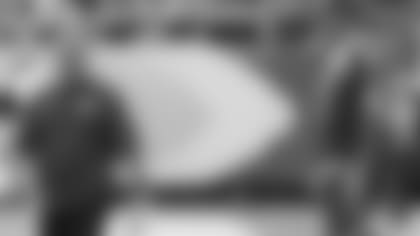 While studying communications as a member of the men's soccer team, Rick eventually had a change of heart and wanted to follow in the footsteps of his father, who through his years of work in the state had connections in the athletic training program at Pitt.
"He asked me to call a friend of mine to see if it could help him get into the program," Burk explained. "I said, 'No. I wouldn't do that. You apply, and if I can help you in any way after you get into the program, you know I'll help you all that I can.'"
Despite his connections as one of the most respected athletic trainers in the state, a founding father of the Pennsylvania Athletic Trainers' Society and a member of the inaugural class of the Pennsylvania Athletic Trainers' Hall of Fame, Burk wouldn't do any favors that would give his son anything he didn't earn.
"I wanted him to push himself to make it on his own, which he has done very well and probably better than I ever would have."
Those lessons, although tough and difficult, have served Rick well over the years.
He recently joined his father in the Pennsylvania Athletic Trainers' Hall of Fame, which makes them the first father-son duo to receive that honor.
"I think my dad expected that out of me," Rick explained. "I wouldn't say my dad's been hard on me, but he's been very disciplined with me about this profession."
Despite not getting any help in being admitted into the program at Pitt, Rick understands the opportunities he's been given as the son of a legendary trainer.
"His little group of friends kind of took me in under their wing," Rick explained. "They had me tending bar at their parties (when I was younger), and so I just sat and listened to these great leaders. I learned so much and I know those opportunities aren't there for everybody.
"I realize I'm an outlier because of my dad. He gave me all these great gifts of networking, friendships and professional relationships. I was just afforded the opportunities and made some good decisions in my life to get where I'm at."
After getting his Master's degree from the University of Arizona, Rick returned to Pitt and worked there for three years before getting an opportunity with the Pittsburgh Steelers in 1993.
After six years as an assistant with the Steelers, Rick was given an opportunity to join the Philadelphia Eagles as their head athletic trainer in 1999.
He was hired by their new head coach, Andy Reid, who he has now been with for the last 18 years.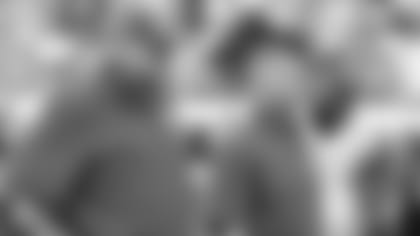 It's another one of the golden opportunities that Rick seized in his professional life.
"He has taught me the value of process," Rick explained of his time with Reid. "Everything we do in life right now is a process, and when we get into trouble is when we get away from that process.
"The other thing [Reid] has taught me is how as a leader you're to never take credit but always take blame on yourself. It's a formula that has worked pretty well for him—he's pretty successful."
In getting the benefits of being the son of a legendary trainer along with the opportunity to work with Reid all these years, Rick said he's felt a responsibility to be successful in this chosen profession.
"Every day of my career I felt like that," he explained of the burden of responsibility to become successful. "The profession of athletic training has raised me, fed me, put me through college, all that."
One of the greatest lessons Rick's father instilled in him is something he still remembers and lives by to this day.
"He taught me a long time ago when I got in this profession, 'Don't treat the injury. Treat the person.'
"They have to be in clear mind to get themselves healthy again, and you need to keep in mind that all of those guys have people that are relying on them too."
The ability to look past just the medical diagnosis is where Rick finds a deeper understanding of the role he plays as an athletic trainer.
"When Jamaal [Charles] went down this year, our team was affected—the organization and fan base were affected," Rick explained. "Obviously Jamaal was affected, but so was his wife, his kids and his agent. If you really look at the big global picture of the injury and not so much of the ACL that was torn, you capture that moment of what it all means."
With a career spanning more than 24 years in the NFL and still relying on advice given to him by his father, Rick was recently given another honor—the "Most Distinguished Athletic Trainer" award by the National Athletic Trainers' Association (NATA). He will be presented this award on Friday night.
It's one of the most prestigious honors a trainer can receive.
Rick found out about the award during his trip to Hawaii back in January as the Chiefs coaching staff was there to coach to the Pro Bowl.
"Here I am, exhausted from flying and I'm overcome with emotion," Rick recalled of getting that phone call. "My family is at baggage claim and I'm getting the rental car, and I can't wait to tell them because they have such a big part to do with it.
"My wife Kristine puts up with all the crazy hours, the missed dinners, holidays and graduations. She's a big part of the award and I was so anxious to tell her."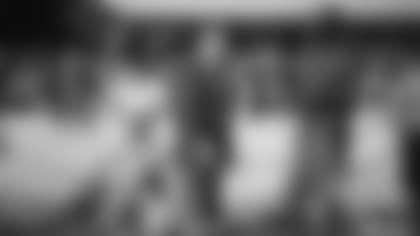 (Burkholder with Pro Football Hall of Fame receiver Jerry Rice at the Pro Bowl)
"I thought it was a great tribute to him," Reid said of Rick getting the award. "Nobody works harder than Rick at his profession. He has confidence in what he's doing because of the foundation he's built through studying and hard work.
"He can speak an opinion and have that opinion be right most of the time, and if you do that enough, the players are going to have confidence in you, and you're going to have enough confidence in yourself to go to a player and say, 'Hey, I can help you.'
Rick has made a career out of helping players, and they'll be the first to praise him for what he's been able to do for them, while Rick would be the first to tell you that his success isn't about him.
"You realize it's not about you," he explained. "You had to have people get you there."
It's another one of the lessons his father has instilled in him, and maybe one that his father is most proud of.
"It's not about us," Burk said of the honors and awards he and his son have received over the years. "It's about the people that we surrounded ourselves with every day, and I hope that's one of the things I told Rick when he started the profession—get good people around you and your program will flourish."
Rick has made it a habit of surrounding himself with the best people.
Three of his former assistants and a former intern are now head athletic trainers in the NFL.
"That's the thing I'm most proud of," Rick explained. "The awards are great, but what is your mark on the profession and what is your mark on the NFL? That's important to me. That tree is really, really important to me.
"The fact that I have people that worked for me making splashes all over this league and all over the country, isn't that supposed to be your legacy? The people that you've trained to do the job better than you? It's evident.
"Look at [Eric Sugarman] with the Minnesota Vikings. He's one of the finest athletic trainers in this league he's done some things that nobody else has done—like with the rehabilitation of (running back) Adrian Peterson."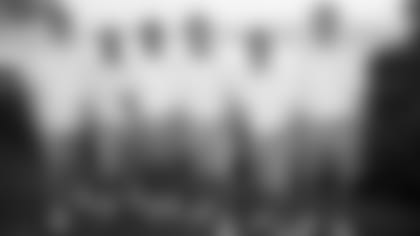 (Chiefs Athletic Training Staff in Hawaii for Pro Bowl)
On a grander scale, Rick is simply happy that he's been a small part of the journey of others who are equally as passionate about helping others and working at the highest level of this profession.
It's something his father saw in him back when he was 12 years old.
Even if he didn't know it at the time, the seed was planted in the eyes of his most ardent supporters and those whose footsteps he'd follow in continuing the family legacy, while stepping up and stepping out to make a name for himself at the same time.
"These honors he's receiving, it's a reflection of all that he's been given and that he's learned," Burk said, "and it means everything in the world to his mother and I."