It doesn't take long when looking for information on the Kansas City Chiefs sixth-round pick (No. 178 overall), former Georgia Tech cornerback D.J. White, to learn of his playmaking prowess.
As a junior in the rivalry game against No. 9 Georgia on the road, White stepped up for his teammates in the biggest of ways.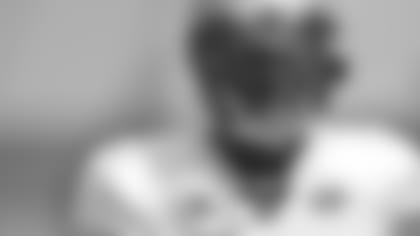 With his team leading 30-24 in overtime, White and the Georgia Tech defense faced a second-and-goal from the 9-yard line.
White was lined up to the left of the offense on the boundary side of the field against Georgia receiver Malcolm Mitchell, who was just drafted in the fourth round by the New England Patriots and who had caught a 3-yard touchdown with 18 seconds remaining in regulation to give Georgia a 3-point lead in this game.
After Georgia Tech drove down and kicked a 53-yard field goal to tie the game, they went to overtime.
It was a back-and-forth affair and the enormity of the situation was growing with every big play. There were 3 combined fumbles at the 1-yard line between the two teams, 3 blocked kicks and a botched kickoff that was recovered by Georgia Tech.
It was everything a rivalry game should be.
To begin overtime, Georgia Tech was able to get into the end zone and take a 6-point lead at 30-24, but the extra point was blocked, which opened the door for Georgia.
If Georgia could get into the end zone, the normally high-percentage extra-point attempt would all but derail an upset bid for White and company on the road against a top-10 opponent and a team they had lost to for five consecutive years.
Then, on second down, White did what he does best.
Mitchell attempted a little slant route from the tight side of the field and White fought him for position on the inside and was able to undercut the route and pick off the pass.
"I would describe my game as a playmaker," White, who was drafted in the sixth round by the Chiefs with the No. 178 overall pick in the 2016 NFL Draft, explained. "You know, you look at my film at (Georgia) Tech, I made plays, a lot of big plays in clutch situations.
"I just love the moment. When the moment's there, I just try to make the most of it. I am hoping to bring that to Kansas City with me."
White started 44 games in his career, accumulating 162 tackles, 7 interceptions and 5 forced fumbles.
One of those forced fumbles came last season against the University of Pittsburgh, and it's a play that might sum up what White is all about.
"I felt like I could get him," White explained of chasing down Pitt running back, James Conner. "Honestly, when I stripped it, I didn't think we were going to get the ball back. I didn't know the rule at the time, but when we got it, it was pretty cool, my teammates were happy."
The mentality to not give up on the play is something that might be the easiest way to define what White's all about.
"You're competing, you're trying to win the game, so you don't want them to score – you never know how that may end up," he explained. "If you stop him, you can get a stop or a turnover. And on top of that, your teammates look to that. They see that it's fuel and energy."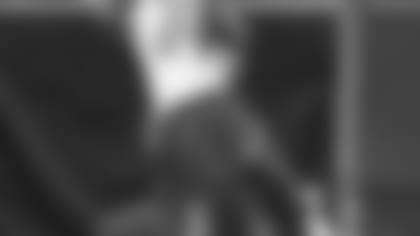 At Georgia Tech, White played both press-man and zone coverages, explaining that cover 4 was the majority of their base defense, but that he really likes playing up on the line of scrimmage in man-on-man defense.
"The competitiveness of it," White said of what he likes about playing press-man. "Getting in guys' faces and just competing."
Between his clutch plays against rivals on the road or the effort he plays with to fire up his teammates and completely change the momentum of a game, White was a steal for the Chiefs in the sixth round.
"I've always been competitive growing up as a kid," he said. "That's kind of where it comes from. I know, in college, my defensive coordinator (Ted Roof), he really emphasized playing until the whistle blows."
At the three-day rookie minicamp last weekend, White, along with the other two defensive backs the Chiefs drafted this year in Notre Dame's KeiVarae Russell (third round, No. 74 overall) and Minnesota's Eric Murray (fourth round, No. 106 overall), impressed head coach Andy Reid.
"I thought all three of them transitioned well at the top," Reid explained. "When you're looking at corners, that's what you're looking at. Can they come out of the break? How well do they see a transition, and then be able to drive and make the play."
After selecting three cornerbacks in the draft this year, plus two last year in first-round pick Marcus Peters and third-round pick Steven Nelson, there's a young nucleus of talent at the cornerback position for the Chiefs.
All that youth doesn't worry Reid.
"I grew up with that whole Bill Walsh thing where he went in with the four rookies in the secondary and won a Super Bowl," Reid explained. "I've seen it done the other way, so I'm not quite as worried.
"As long as they can play, I'm okay."
This past weekend, White and company showed that they could play, although it's worth noting that they were playing in shorts and not consistently facing the level of competition they will on Sundays in the fall.
"The way I look at it, I'm competing against myself, first and foremost," White said of competing for playing time with the other two drafted rookie cornerbacks. "Those guys are good players, they're here for a reason. But for me, I'm just trying to be the best I can be."
White was a team captain at Georgia Tech and according to the area scout for the Chiefs who initially evaluated him, Ryne Nutt, White's teammates loved him.
"This is one of the hardest workers on the team," Nutt explained. "He's a fast, tough and a physical corner. I think he fits what we do and he's going to buy in.
"He's smart, tough and he's going to add to that room, substantially."
In addition to his effort, playmaking ability and leadership, that's a pretty good combination.