For those who were apprehensive, those who wouldn't consider themselves all in with the Kansas City Chiefs until the monkey was off their back—the playoff winless streak broken, Saturday's 30-0 shutout over the Houston Texans was exactly what they needed.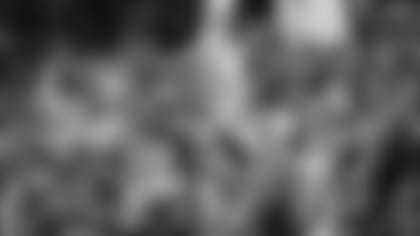 It had been 8,028 days to be exact—that's how long it had been since the Chiefs did what they did on Saturday—beat another team in postseason football, which spanned over the course of 22 years and eight-consecutive games, some more of a total gut-punch than others.
Although Saturday's game left no doubt as to whether or not everyone should be all-in with this team—they should, they are for real.
"It's not a surprise to us," linebacker Justin Houston said of Saturday's dominating win, which was their 11th straight victory. "We're on a mission. We've had the same goal since day one.
"A lot of people gave up on us and we still focused. It's just on to the next game."
From the opening kickoff, the players gave those fans—those who struggled to concentrate throughout the week wondering if this would be the year, reason to be at ease.
Knile Davis went 106 yards on the opening kickoff for a touchdown, and only 11 seconds into the game, the Chiefs had a 7-0 lead.
It was like special team's coordinator Dave Toub made the play-call with Chiefs Kingdom's health in mind.
Fans were able to breathe a little easier before many probably had the chance to even get fully situated on the couch, grab the perfect vantage point at the watch party at Power and Light—where the Chiefs will host another one on Saturday, or the thousands of fans at NRG Stadium in Houston that were still smiling after their "Home of the Chiefs!" bellowed audibly through both the television sets and through a stadium that would remain largely quiet for the majority of the game.
For fans, what initially began as cautious optimism slowly grew into full-fledged confidence, and with every turnover the defense forced—5 in all, the confidence grew even stronger.
Led by the defensive line made up of Allen Bailey, Jaye Howard, Dontari Poe and Mike DeVito, the Chiefs defense allowed just 226 yards of total offense, forced 5 takeaways and thoroughly harassed Texans' starting quarterback Brian Hoyer the entire game.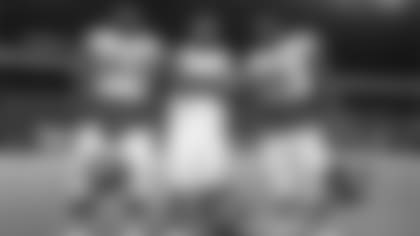 Hoyer finished the game 15 of 34 for 136 yards with 4 interceptions and a fumble. He's the first quarterback to ever have less than a 50 percent completion percentage on at least 30 attempts without a touchdown thrown at home in a playoff game.
He was sacked 3 times—all coming from the Chiefs defensive line, twice by Bailey and once by Howard.
"The players played their hearts out," Reid added. "I mean absolutely played their hearts out."
Marcus Peters grabbed an interception, as did Sean Smith, Eric Berry and Josh Mauga, who may have had the most crucial play in the game with his red zone pick off of Hoyer.
After the game, Reid said he never really felt the pressure of the playoff losing streak in Kansas City.
"I didn't feel it, but I know how important it is," he noted, "and you get to the playoffs in that first round and if things don't go well, that rips your heart out a little bit. I got it, I understand. I've been on both sides of that, here I've been on both sides of that—that first year.
"I'm happy for the Hunt family and the fans of Kansas City. They're unbelievable."
There's no reason to feel apprehensive about jumping in with both feet now.
These guys really are on a mission and it's perfectly fine to believe not just that they can *do it, but that they are *going to do it.
"We appreciate our fans for showing up here," Chiefs coach Andy Reid said after the game. "I mean at the end of the game there were thousands of them here, and we feed off of their energy and we feel them."
It was easy to spot the Chiefs fans after the game because they had walked down to get as close to the team as possible. A sea of red was gathering behind the bench and "The Chop" broke out with just a few minutes left in the game.
It was a perfect combination of sights and sounds.
Berry spoke after the game about what it all meant.
"I think it means a lot to our fans," he noted. "I think that's important. They have been supporting us throughout our ups and downs. We wanted to come in and dominate.
"But right now, we are just locked in and ready for next week. We are just taking it one game at a time—one day at a time—one play at a time, so we're just going to keep that mentality.
"It has got us this far, so we are just going to keep on rolling with that demeanor."
The fans are happy about a playoff win, but the players aren't hanging their hats on this.
It's exactly what Chiefs Kingdom needs right now—to know that these players aren't satisfied with breaking one streak and continuing another, that their goals are bigger.
They are locked in on their mission, which continues next Saturday against the New England Patriots.
Photos from Chiefs Wild Card matchup against the Texans