Chiefs GM John Dorsey said Wednesday stood out for the franchise as a whole.
"This is a great day for the Kansas City Chiefs organization," he said. "None of this would have been possible without the leadership from Clark Hunt. I think you all know me by now, that in situations like this, you have to have a degree of patience.
"This process has been going on now for seven to 10 months and what's good is it now kicks off a very positive attitude for training camp."
With Justin Houston being one of the Chiefs key players, Dorsey appreciates how nice it is to have the linebacker on board for the long haul.
"Justin's a great football player," he said. "We've always said all along, 'If you can retain your own football players, that helps you sustain moving forward.'
"He's young enough and I foresee many great years with the Kansas City Chiefs organization. Again, these types of deals take a long time."
Dorsey revealed that the key to getting the deal done was constant communication with Houston's agent.
"I think you just have to be consistent day in and day out and kind of peck away and make sure that communication is always ongoing," he said. "All along through this process, I've told you guys that we have been in constant communication, and we had.
"Also, I can't applaud his agent enough, Joel Segal. I think Joel did a great job as well in this thing."
Houston described the moment he knew a deal had been reached.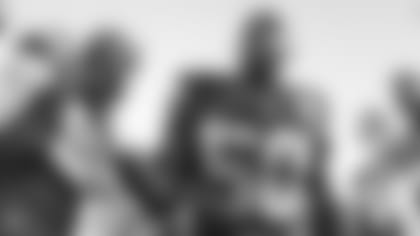 "I got a phone call yesterday saying I needed to come to KC when I was working out," he said. "I was just treating it like a normal day and I'm still going to treat it as is. I'm going to put this behind me and look forward for this season.
"The season is right here so we've got to get ready for the season and hopefully it's going to be a big year."
Houston regarded staying in Kansas City of utmost importance.
"I like coach Reid a lot. He's a great coach," Houston said. "He helped motivate me. Each day, he pushed me to become a better player, so anytime you can get around that, you would love to play for him."
Houston said he stayed in touch with Chiefs linebackers Tamba Hali and Derrick Johnson while he was away from the team.
"I was just checking in and seeing how everything was going," he said. "They let me know how everything was going back here."
Looking forward, Houston said he wants to be "great."
"I want to be known as one of the best to ever play the game, so that's my motivation towards my success. I just want to be great at what I do. I take pride in what I do, so I think that has a lot to do with it."
Justin Houston during the 2014 season.