The Chiefs just solidified the most important position on the football field for the foreseeable future.
Both parties said this was the goal all along, that Smith wanted to be here and the Chiefs wanted to keep him here long-term.
It was just a matter of getting the numbers right.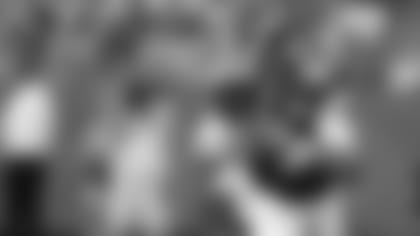 "It was about something fair both ways," Smith said. "As a quarterback, you certainly don't want to hamstring your team in any way because – I know this more than anyone – you rely so heavily on those playmakers around you. You certainly don't want to do anything like that, but at the same time, you do want something that's fair."
Chiefs general manager John Dorsey spoke of Smith after practice on Monday.
"He doesn't panic," Dorsey said. "He's flat-lined. In critical situations, you like guys that make really good decisions. Just watching him around his teammates and how much his teammates like him—that speaks volumes because guys go to him. To me, that's a natural thing for that position to have but that quality is very few and far between in certain people."
Dorsey went on to explain that keeping Smith in Kansas City long-term was a decision made early on and was always the goal.
"I've always said all along, the one thing that Andy (Reid) and I have and I think it's one of our strengths, is the ability to communicate," Dorsey said. "We're like-minded in how we see players. When we sit and talk about these types of things, there's a natural fit. That was an early-on decision we made as an organization and then we had to get the trigger pulled and we got it pulled."
Once the numbers added up and were agreed upon, Smith signed the deal and all parties won—Smith, the Chiefs and the fans.
Under center, Smith led the Chiefs to the biggest turnaround in franchise history a season ago, improving from just two wins in 2012 to 11 wins last season, Smith's first in Kansas City.
"He's a winner, a hard worker [and] a good football player," Reid said. "He's the same guy every day. I'm not going to have this up-and-down personality. You're going to have a guy that comes to work. Everybody knows and trusts that he's going to be prepared and ready to go and give it his best out there."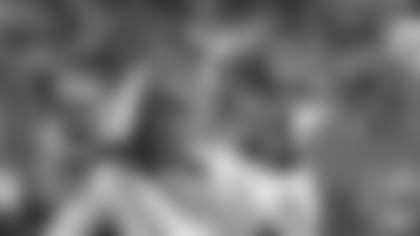 From a statistical standpoint, Smith showed his true colors on the road last season, where he threw 11 touchdowns compared to just one interception.
In the playoffs and when it counted the most, Smith was at his absolute best.
Smith completed 30 of 46 passes for 378 yards and four touchdowns against the Indianapolis Colts, including zero interceptions.
Playing well in the playoffs isn't abnormal for Smith.
In three postseason games, Smith has gone 66-of-114 for 873 yards and nine touchdowns and most importantly, zero interceptions. That's an average of 291 yards per game through the air when it's all on the line.
"He's the first guy in and the last guy out," Reid said. "He works his tail off and that's why all the players are hooting and hollering in a positive way for him over this contract. He commands that respect."
Finally getting the contract he's worked his entire NFL career to earn, Smith can say he has the backing of the organization, both in words and now on paper, that he's the guy moving forward—something he's excited about.
"I wanted to be here and to have that reciprocated and to put it on paper is great," Smith said. "I'm really happy about it, I'm pumped. Now that kind of clutter is gone from your head and you can kind of focus in and get ready for this week one."
Smith and the Chiefs take on the Tennessee Titans Sunday at Arrowhead Stadium to open up the 2014 regular season.