In addition to it being the second day of full-team practice, Sunday also marked another important day on the Chiefs training camp calendar—Alumni Day.
13 alumni, comprised of former players and team personnel members, joined the Chiefs up in St. Joseph, Mo. to watch practice and interact with fans.
Chiefs Alumni in Attendance Sunday
"It's always nice to be invited back to training camp," Walter White, who played with the Chiefs from 1975 to 1979 said. "It's exciting to see the support for the team. It's always good to see fans, the weather is good and the environment is positive."
To start their day, the Chiefs alumni made their way to the practice fields where they watched the team work out from a tent with a view of both fields.
Keith Cash, a member of the Chiefs from 1992 to 1996, enjoyed the fact that so many fans showed up for the Chiefs.
"This is a pretty nice crowd," he said. "To have this many people on a Sunday is great."
Once practice concluded, the alumni were invited to the field to meet the current Chiefs.
Former Chiefs president Carl Peterson talked with general manager John Dorsey and head coach Andy Reid invited the former players into the team huddle to introduce themselves.
After practice had ended, equipment manager Allen Wright fitted the alumni for brand new hats and T-shirts.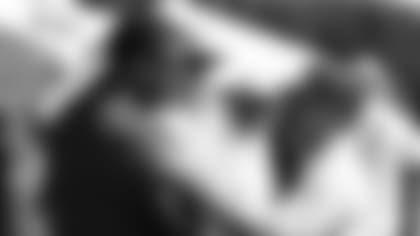 Chiefs Chairman and CEO realized how much it meant to have some of the former Chiefs out at the Missouri Western State practice fields.
"I know the alumni enjoyed being here, but watching the players react to meeting those guys out there on the field, I know that's empowering for them," he said. "That means something to those guys and it's having a lot of things like that where we combine what's happened in the past—the history and legacy of the Chiefs—with what we're doing today."
Kansas City Chiefs alumni players visited training camp, getting a chance to talk with the team and Chiefs Chairman/CEO Clark Hunt.