The word itself has achieved near mythical status. It represents the collective roar of the Chiefs Kingdom throughout 44 years of the building's existence and, for the first time in six seasons, it will be called upon in the postseason next Sunday.
Since Oct. 25 of last season, Kansas City is 12-2 at home and outscoring opponents by 135 points. The Chiefs faithful have fueled Kansas City's defense to a tune of 27 sacks and 17 interceptions in that 14-game stretch.
Of course, Arrowhead also owns the Guinness World Record as the loudest outdoor stadium in the world. Chiefs fans reached 142.2 decibels – the equivalent of a jet engine - on Sept. 29, 2014, against the New England Patriots on Monday Night Football.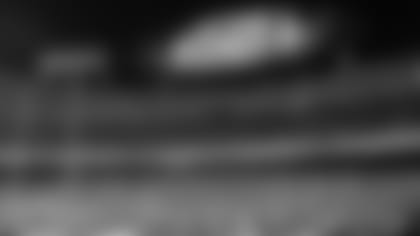 Visiting teams have suggested over the years how the atmosphere at Arrowhead has affected their performance. Here's a collection of active and former players, coaches and executives with their thoughts on Arrowhead's impact:
San Diego Chargers tight end Antonio Gates
"I'm telling you, it plays a bigger role than what people may know," Gates said. "It's very loud in that stadium, and you can sense that energy gives them an extra boost and motivation - that's what makes it a very tough place to play. I've played at Arrowhead a bunch of times, and it's very difficult to hear what's being called and what's being checked to. Obviously if we check to a run and you run a route, the guy makes a play in the backfield and you hear that crowd get even louder."
Cleveland Browns offensive tackle Joe Thomas
"It always makes it more difficult when you can't communicate because of how loud it is," Thomas said. "It's a great challenge. There's no secrets. When it's loud, and they've got good pass rushers, it's tough." 
New Orleans Saints running back Mark Ingram
"They have a good environment, a great environment to play football," Ingram said. "You just have to stay focused. They did a good job making it loud and we had a lot of pre-snap penalties. Those are things that you can't do in order to win games on the road."
Houston Texans defensive tackle Vince Wilfork
"That's what home field advantage is all about, and at Arrowhead, they take advantage of it."
New York Jets quarterback Ryan Fitzpatrick
"It's tough," Fitzpatrick said. "It may be the loudest [stadium]. It's a fun place to play because the fans are so into it. It's almost like a college atmosphere with all of the excitement and how into the Chiefs they are. It's hard to go in there as a road team and pull out a win."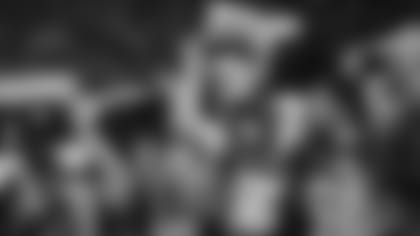 Former Denver Broncos quarterback John Elway
"The one thing I remember the most is that it was loud. As a quarterback, that's your worst enemy."
– The Kansas City Star on Dec. 4, 2005
Former New England Patriots linebacker Tedy Bruschi  
"[Arrowhead] is the loudest outdoor stadium in the league. It's so loud you can't hear yourself think."
Former Oakland Raiders CEO Amy Trask
Former Patriots safety Rodney Harrison
"It's not the same as other places," Harrison said. "It's loud. It's the loudest I've ever played in. The fans are out there four hours before game time, probably tailgating. But it's a great atmosphere for football."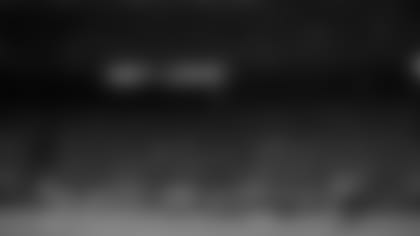 Former Broncos running back Terrell Davis
"It's a tough place to play when you talk about the crowd and the noise, but somehow that team gets energized when they play at home. For me, it was the hardest place to play every year. I used to circle that game as a 'L.'"
Former Pittsburgh Steelers running back Jerome Bettis
"Kansas City was the scariest place for us," Bettis said. "It was so loud and intimidating. Everybody in the building had on red. It was one of those places were when you went in, you knew you were the outsider. It was a tough place to win."
– ESPN's SportsCenter on Oct. 1, 2013
Former Broncos and Raiders linebacker Bill Romanowski
"Arrowhead, oh my lord, does that place take it to another level," Romanowski said. "I remember going there for the first time as a Bronco and everyone warning me about what it was like there. What you knew about it was that it was going to be physical. You had better bring your big-boy pads because, if you don't, you were going to get your block knocked off."
Former Broncos offensive tackle Mark Schlereth
"I'll base it on what I know and the toughest stadium in the National Football League to play in when I was playing, and I don't think it's changed much, is Arrowhead Stadium," Schlereth said. "It's so loud and the fans sit right on top of you. You get in that offensive huddle, they're going to town and you can't hear the quarterback. When you head up to the line of scrimmage it is impossible (to hear)."
Former Miami Dolphins defensive end Jason Taylor
"It's one of those places that from the national anthem on it's loud," Taylor said. "It's a fun place to play though. As a football player if you're going to be in a hostile environment you'd rather it be all the way hostile and that place definitely is. They start to feel like they're a part of the game, and they are in places like that, so when they talk about home field advantage, that's what it really is."
Former Jacksonville Jaguars defensive end Marcellus Wiley
"You talk about Arrowhead Stadium, that noise and that fandemonium out there; it's the best stadium by far," said Wiley. "You remember one thing about the National Anthem when you're at Arrowhead…'and the home of the CHIEEEEEFFFS.' Oh man, that's three points on the board right there."