The Chiefs have a long history of supporting our Service Members at home and abroad. That tradition continues this season through the "Tribute to the Troops" program at GEHA Field at Arrowhead Stadium, which recognizes exceptional military service, heroism or courage.
On Monday, October 10, 2022, Hawaii native and Chief Master Sergeant of the Air Force (CMSAF) JoAnne S. Bass was recognized for her exceptional service as the "Tribute to the Troops" honoree presented by Crown Royal during the Chiefs' Monday night win against the Las Vegas Raiders.
CMSAF Bass is the senior enlisted member of the Air Force responsible for guiding a Total Air Force population of more than 640,000 Airmen. She is also a trailblazer. Bass is the first woman in the Air Force's 75-year history to hold the position.
Chief Bass had a packed schedule during her visit to GEHA Field at Arrowhead Stadium beginning with an initial engagement with the Chiefs' executive leadership team. Following that, she met with Air Force and Space Force Recruiters near the Ford Tailgate District and greeted the U.S. Air Force Academy's freefall parachuting demonstration team "Wings of Blue" that jumped into the stadium.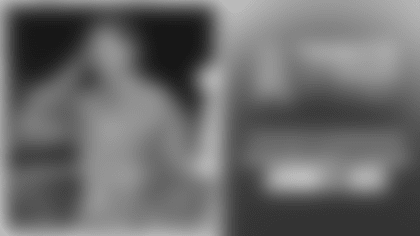 CMSAF also thanked the Overland Park Police Department Color Guard and rendered on-field honors to the colors near the 50-yard line during the National Anthem.
During her visit, Chief Bass was stopped by scores of fans who thanked her for her service. Every time they did, Bass made it about the Air Force and the Airmen serving all over the world.
"I will pass your thanks on to the 640,000 Airmen around the world, who, day-in-and-day-out, ensure the United States maintains global air dominance," she said. "We train, fight and win together with character."
When asked about similarities between the U.S. Air Force and the NFL, Chief Bass responded, "Just like in professional football, the Air Force profession, which is the profession of arms, succeeds because of leadership, followership, teamwork and discipline."
When the issue of maintaining high professional standards came up, Chief Bass offered these words of wisdom: "The Total Air Force is a championship team, and so are the Chiefs. No matter what profession you're in, to be the best at what you do, there are no short cuts. You must put the time in. You must be physically fit. You must know your job. You've got to be willing to make sacrifices. And most importantly, as a leader, you must show radical care and concern about the person next to you and their family."
Chief Bass was accompanied by her husband Rahn Bass (U.S. Army ret.), a career Soldier and former U.S. Army First Sergeant. Bass is currently assigned to Headquarters Air Force, Pentagon.