It's easy to get lost in the shuffle of the Kansas City Chiefs defensive backfield.
It's a group that's led by one of the most recognizable and inspirational players in the NFL in safety Eric Berry, whose story has been well documented and even transcends the game of football, but it's also a group that's led by one of the leading faces of the league's next generation of young playmakers in cornerback Marcus Peters, who leads the NFL with 14 interceptions over the past two seasons.
So when it comes to third-year safety Daniel Sorensen—the unassuming eagle scout who spent two years on a mission trip in Costa Rica (2009-10) before finishing his college career at BYU with the most pass breakups in school history—he doesn't necessarily carry the same kind of pedigree as Berry and Peters, but when you look closer at the numbers this year, it's easy to see why Sorensen has been a key piece of this defense and has been one of general manager John Dorsey's best moves since arriving in Kansas City.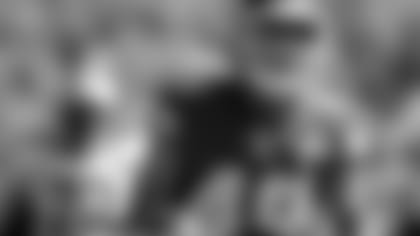 Sorensen, who was part of a phenomenal group of undrafted college free agents Dorsey signed after the 2014 NFL Draft, currently has 63 tackles, which rank fifth on the team.
The other undrafted free agent signings that year included running back Charcandrick West, receiver Albert Wilson and kicker Cairo Santos.
Sorensen has filled up the stat sheet this season in a variety of other categories as well, including nabbing three interceptions, one of which was returned for a touchdown, forcing two fumbles and recovering three.
He's one of only five players in the NFL to have a touchdown return and at least one forced fumble and fumble recovery.
"He's a quiet guy but he has the nickname 'Dirty Dan' for a reason," Chiefs special teams coach Dave Toub explained. "When he steps on the field, he turns into that 'Dirty Dan' guy. It's not a nasty thing, it's just that he plays hard and he's tough and a courageous guy.
"It's a respectful thing."
Sorensen has eight special teams tackles and is tied for the most special teams snaps (367) with rookie Eric Murray.
While most people marvel at the electrifying returns we've seen from rookie Tyreek Hill this season, and for good reason, somewhere out there on those returns is Sorensen making a key block to allow it to happen.
"He's having a great season and playing at a Pro Bowl level in my opinion," Toub added of Sorensen.
Over the first two years of his career, Sorensen played predominantly on special teams, and it wasn't until this season that he was asked to take on a larger role on the defense.
Daniel Sorensen's Snaps By Year
As is the case for any young player, particularly an undrafted free agent, the route to making the team for Sorensen from the beginning was on Toub's special teams units, where he became a four-core guy last year.
"The angles, the speed of the game – all of those things that you have to learn there – they translate to your position," Chiefs coach Andy Reid explained of special teams breeding experience for young players. "[Sorensen] worked very hard at that, and nobody works harder than him.
"I think everybody is glad to see him have success."
Sorensen took the experience he gained over the past two years and earned the starting "dime linebacker" position this year.
While traditional depth charts don't necessarily have this position listed, the fact is NFL offenses are spending so much time in three-wide and other "spread" looks that defenses have adjusted by moving a safety into the box, and removing either a linebacker or a defensive lineman.
It's also a popular group in obvious passing situations because you want athletes who can cover as much space as possible.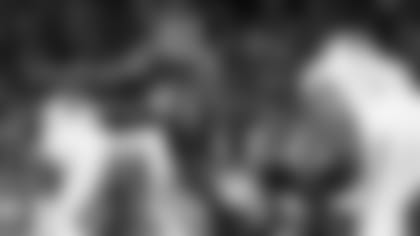 At this spot, Sorensen has played 48.6 percent of the Chiefs' defensive snaps.
What makes this position so unique is that it's part defensive back and part linebacker—players must have the physicality and instincts to play the run and quickly diagnose what's happening in the backfield just a few feet from the trenches, but they must also possess the lateral agility and spatial awareness to cover backs, tight ends and receivers down the field—often not being square to the field with everything in front like a traditional safety would.
"We had a really excellent player there in Husain [Abdullah] last year, and I think [Sorensen] learned a lot by watching Husain," Chiefs defensive coordinator Bob Sutton explained. "There's a lot of feel and instincts that are demanded at that position, not everything is clear cut. I think you just need reps in there and he's obviously taken advantage of that and made himself into a pretty good football player.
"We've been really happy with his development and he's a guy that you feel very confident about when you send him out on the field."
When asked about his protégé, Abdullah, who spent three years with the Chiefs (2013-15), said he's not surprised at Sorensen's ability to step in and contribute at his old position.
"He's always been a baller," Abdullah said earlier this week of Sorensen. "He walks around quietly and is really chill – he's a very humble guy and a humble player. It's really no surprise that with him getting extended playing time that he's doing this well because, seriously, he's always been a baller."
Besides the obvious of playing the same position, the common thread between Sorensen and Abdullah is that they'd first be described by those know them best as "high character" people, and good football players after that.
Sorensen can often be found after games chasing his son around the family room outside of the Chiefs' locker room.
Abdullah, who is now in seminary school at the Islamic Seminary of America in Dallas, and is also taking graduate classes at Southern Methodist University (SMU) with a focus on dispute resolution and conflict management, recalled what he learned as a young player in Minnesota and how it stayed with him throughout his career.
"When I got into the NFL, [former NFL defensive back] Antoine Winfield would tell the other cornerbacks everything he knew," Abdullah explained of where his selfless leadership originated. "He would give them all the information he had and then he would compete against them. We know that we're in competition with each other for jobs, but he didn't want anything like that, and so I took on that attitude.
"With [Sorensen], it was the same thing. If he came to me and asked me any type of question, I would give him as much knowledge, understanding and experience as I had, and if one of us messed up, we would correct it together."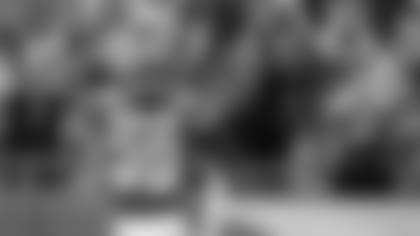 (Abdullah racked up 127 tackles, two interceptions and two TDs in three seasons with the Chiefs)
With Abdullah's help over the previous couple of years, the development of Sorensen at that dime linebacker spot has been crucial this year for the Chiefs defense, which led the league with 33 takeaways this year and was helped by the fact that Sorensen was involved in eight of those plays.
"He's been really key because we play that (dime) group a lot," Sutton explained. "So to have a guy that can go in there and do it, particularly with some of the injuries we've had at linebacker, it's forced us to be in that (package) probably a little more.
"[Sorensen] gives us a lot of flexibility and has been very active around the football and made some great hustle plays."
Perhaps the defining play of what Sorensen is all about came a few weeks ago against the Tennessee Titans.
Midway through the first quarter on third-and-5 from the Chiefs' 40-yard line, Sutton sent Sorensen on a blitz off the left guard through the B-gap, but he didn't quite get to Titans quarterback Marcus Mariota in time.
The pass from Mariota was completed for a long gain down the field but before the receiver could reach the end zone, and Berry knocked the ball out and it went into the end zone.
And who was there to pick it up? Sorensen, who had just raced almost 50 yards down the field after blitzing up the middle to be the one to pick up the ball and take it back 55 yards the other way for the Chiefs defense.
It was an amazing display of hustle and something that probably wasn't obvious to the majority of people watching the game.
It was one of many game-changing plays by Sorensen this year.
One play that was obvious to everyone was Sorensen's interception in the end zone against the Chargers last Sunday.
Late in the first half with the Chiefs leading 17-10 and the Chargers within striking distance in the red zone, Sorensen made a spectacular read and play on a pass in the corner of the end zone from Chargers quarterback Philip Rivers.
Sorensen read the play and raced over to go up and over the receiver and somehow still managed to come down in bounds with the ball secured.
"I have to give credit to [Marcus] Peters," Sorensen said of the play after the game. "He made a really good call with Steve [Nelson). They were going to play down low, switch off the routes and allow me to play over the top.
"[Rivers] threw the ball up, I chased it down and I was able to get up and get back down in bounds."
A simple explanation for a play that was anything but simple.
While the Chiefs eventually pulled away from the Chargers in that game, much to the help of the field goal they were able to get on the drive following Sorensen's interception, that pick in the end zone ended up being one of the key turning points that led them to a victory, and ultimately, an AFC West championship.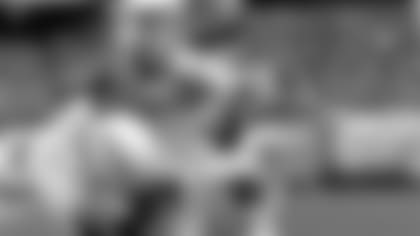 When combined with some help from the Denver Broncos, who beat the Oakland Raiders by a score of 24-6 last Sunday, the Chiefs earned the AFC's No. 2 seed and a first-round bye, which also meant a home playoff game.
"That was our focus this year," Sorensen said of getting a playoff game at Arrowhead. "It's a tough place to play. Teams are going to have to come through us and come through Kansas City, and we're excited about that."
"We finally got over that regular-season hump and now we just have to make it count," Abdullah, who in using the phrase "we," unwittingly confirmed his rooting interest in the team, added. "I think everybody understands that time is of the essence and that you don't always have this opportunity."
Sorensen is a perfect example of opportunity coming to the right guy at the right time, and while he'll be the first to tell you he's got a long way to go, there's no doubting how far he's come and what that development has meant to this championship defense.