Team founder Lamar Hunt didn't believe in altering the look of his team's uniforms and even with the move of the franchise from Dallas to Kansas City, the overall appearance in design and color changed very little.
When Hunt's Dallas Texans came into the league there were only two helmet models from which to choose and they came from Riddell. Most NFL teams could be found wearing the "RK" model with its flared ears and raised center ridge. By contrast, AFL teams went with the "TK" which featured a sleeker styling. Hunt's college team, the SMU Mustangs, had worn the "RK", and that's likely why he preferred it, as did his equipment man, Wayne Rudy, who had also come from SMU.
The team eventually moved to the "TK" sometime in the 1970s, but not without some issues, primarily its color options. The color red that the Chiefs were using was not part of Riddell's standard color package.  The company had a scarlet red and that was it.  The Chiefs used more of a blood red until Riddell developed its new impregnated colored helmets where color was added to the plastic pellets and painting was not needed. The consequence was a brighter red Chiefs helmet.
At the time of the team's founding, choices in facemasks came down to a steel cage (from Schutt) or a plastic (from Riddell) composed of one or two bars, or you could purchase a strange new mask from a dentist by the name of Dunning. Dunning's creation was made of a new aluminum/magnesium alloy that was lightweight but very strong. It was called the Dungard and came in eight different styles.
Dungard was the first to introduce the colored mask in the mid-1970s and offered it to the Chiefs, Dolphins and Vikings.  In time, Schutt and Riddell followed suit.
Here's a brief look at the Chiefs helmets that are on display in the new exhibit at Arrowhead Stadium's Hall of Honor featuring the original AFL team helmets:
1960:  The Texans helmet featured the state of Texas with the location of Dallas emblazoned with a gold star.  This helmet was worn by EJ Holub.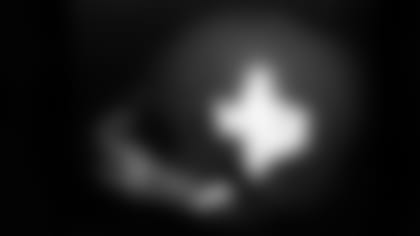 1963:  Upon the team's move to Kansas City, a new logo appeared and remains to this day:  an arrowhead with interlocking KC – a design that Hunt created himself.  The red used was more of a blood red.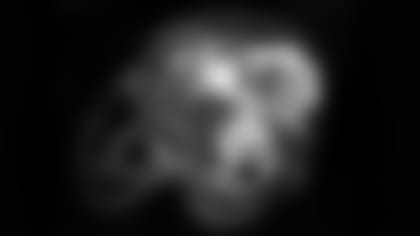 1966:  The symbol of the Super Bowl years, the bolts on this Dungard face mask were later banned given the difficulty of removing the helmet if a player sustained a neck injury.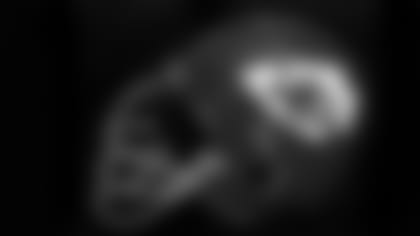 1970's:  The helmet remained the same but now offered a white face mask.
See all the original AFL team helmets at a special exhibit at the Arrowhead Stadium Hall of Honor. The exhibit runs through the 2014 season into 2015.