Can it be true that tragedy has visited the Kansas City Chiefs more often than any team in the long history of professional football?  News of Eric Berry's recent illness prompted this reflection from a number of reporters, but I wonder. Moreover, can it be said further that the Chiefs above all others are therefore better prepared to deal with it?
Perhaps, but the circumstances are so different in all these cases, and the time periods so distant, it is unlikely.  Still, the Chiefs have had more than their share of heart-break.
Take the circumstances that befell Stone Johnson the franchise's first year in Kansas City.
Back then, it was not unusual for AFL teams to play pre-season games in nearby cities as a way of promoting their new league. The Chiefs had just left Dallas, settled in Kansas City, and so had scheduled a game for Wichita.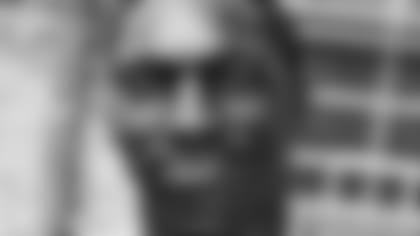 Stone Johnson was one of their rookies, and a fast one, having participated in the 1960 Olympic Games.  "Everyone knew about his speed," remembered kicker and tight end Tommy Brooker.  Wide receiver Chris Burford considered him "a bit raw," recalling that "in training camp [the coaches] were hopeful of developing him as a deep outside threat and return man."
Johnson was a renowned sprinter and a football player, too. He had suffered a back injury as a high school freshman and, in the greatest of ironies, had been told following an operation that he might not walk again, confined to a bed for three and half months. But he persevered and received a dozen scholarship offers for football, choosing Grambling College.
He finished fifth in the 200-meter final of the Olympics in Rome and was a member of the 400-meter relay team which finished first, but had been disqualified for illegally passing the baton.  Leaving Grambling after the 1961 season, he had hoped to join the Texans where his old friend Abner Haynes was a star.  He was the Texans number one pick in the 1962 "Red Shirt" draft.  The "Red Shirt" draft applied to college players who had one year of eligibility left after sitting out one of their college years.  (Players retained the option of leaving college or returning for one more year of eligible play.)  Coupled with members of the Texans overall college draft including Buck Buchanan, Bobby Bell and Ed Budde, this new crop of talent held great promise for coach Hank Stram's team.
Johnson's pro career was ahead of him as he took the field in Wichita for the team's final game of the 1963 pre-season.  He had fumbled the first kickoff return, setting up an easy score for the visiting Houston Oilers. He held the usual concerns any rookie might have trying to make a championship team, and had remarked that he didn't know "where I will be able to help this club the most."  The Chiefs were coming off their first AFL championship, then as the Dallas Texans.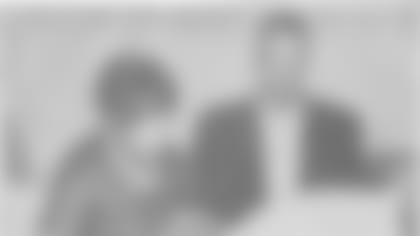 Looking to redeem himself on the second kickoff, this time as a blocker, he darted up-field searching for someone to hit.  As Burford recalled, "he dipped his head just before contact." When the play was blown dead, Johnson was down near the 18-yard line and not moving.  After about five minutes it was evident that something was wrong.  Haynes rushed on to the field and knelt beside Johnson.  "My God, Ab," Johnson whispered, "I can't move my legs. My career's over. I was just getting started.  Oh my God."
He was carried by stretcher to the sideline and shortly an ambulance came and took him away to a Wichita hospital.  He still had not moved.
"He was so scared," Lamar Hunt was quoted as saying at the time. "He just blinked his eyes and nodded his head with little, short nods."
The team's PR director, Bob Halford, relayed the news of Johnson's injury to the media as soon as he returned to the press box.  The Chiefs talent scout, Don Klosterman, was especially worried since he had almost lost his life a few years earlier in a skiing accident where he had broken his back and still carried the pain.
By the time the third quarter was underway Johnson was in surgery.  He had fractured his fifth cervical vertebra in his neck and his spinal cord had been damaged. The injury, however, was not related to the one he had suffered in high school.  He was paralyzed in his hands, arms and legs. He could move his head and his mouth.
"I don't think anyone on the team realized how bad he was," Hank Stram told people at the time.  "But a few of us knew. I don't think Stone knew for certain."
In the days following his operation, Stram called him several times at the hospital and recalled that Johnson always asked about other injured players. Hunt immediately flew his parents to their son's bedside in a private plane.  Realizing his condition, Johnson's spirits sank further.  His career had ended after just five exhibition games.
His life ended 10 days later on September 8, 1963 in a Wichita hospital.
Hunt, Stram, general manager Jack Steadman and five players including Haynes, Len Dawson, Burford, Jerry Mays, and E.J. Holub attended the funeral in Dallas, with his teammates acting as pall bearers.
A certain melancholy crept around the edges of a season suddenly struck with tragedy, and it continued to hover over the team that entire first year in Kansas City. "It was a very emotional and stunning development," Burford said, "which had a lot to do with the team's falloff in performance in 1963."
Johnson's death staggered Abner Haynes most of all. He and Johnson had been childhood friends and prominent athletes from the Dallas area, the former a breaker of barriers in the days of segregation and the latter an internationally known sprinter.  "Both were bright, ebullient personalities," said Burford. 
"Abner was never the same player again," he believed. Johnson's number, 33, was later retired and it was likely due to the tragic circumstances of his death, like that of running back Mack Lee Hill a few years later. It is possible Hunt had determined that it was the right thing to do not only to pay tribute to a young man struck down so young, but also for a family that had lost a child.