Retiring player numbers can always be a shaky proposition. Just ask some of the older teams in the NFL about it.
The Chicago Bears currently have 14 numbers of former players retired. It has caused problems, as fewer numbers are then available for current-day players who the League office determines must be numbered in such ways. What do you do when you run out of numbers in a certain category, say, the "80s"?
Well, the NFL office can demand that numbers are made available even though they may have been retired.
Result: move gingerly in the direction of giving such status, and status is surely what it is. More to the point: move gingerly in handing out such status so "willingly." Moreover, perhaps there is a different way in recognizing greatness and keeping the numbers in play, too.
The Chiefs policy, determined by founder Lamar Hunt, held that a player number would only be considered for retirement at the time of his induction into the Pro Football Hall of Fame. To date, 10 Chiefs numbers have been retired.
Prior to this decision, which was made sometime in the 1990s, the franchise had on occasion done so for players who did not reach that threshold for reasons we can only surmise. It was likely the case of wanting something to pass along to the family of a young man like Mack Lee Hill, who died tragically as the result of an on-field injury he had suffered while an active player for the team. His number was retired as was Stone Johnson's number "33," and the latter had never even played in a regular season game. Johnson had died on the field in a pre-season game in Wichita.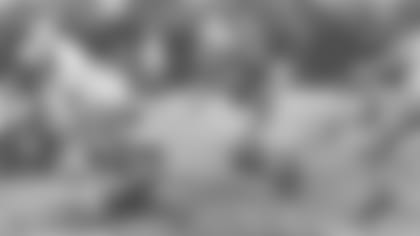 How sacred is this idea of retiring a player's number?
Well, it depends on the franchise. Recently, some NFL teams have been downright forgetful in giving away a former star player's number that had been retired, and then un-retired, just to appease an incoming free agent "superstar" who had played under that number with his previous team.
By contrast, Joe Montana, upon joining the Chiefs, was only too happy to take the number "19," which he had worn in high school, or so he told me. Montana had originally worn Len Dawson's number "16" throughout his career with the 49ers, which was retired.  As in most cases, he had his priorities right and what number he wore wasn't among them.
Of great surprise was finding out that the Pittsburgh Steelers had decided to retire Joe Greene's number this year, and that it is only the second time in its team history that a number had been retired. Up until now only Ernie Stautner has had his number retired by the franchise. Greene, upon hearing the news, expressed surprise. "Retiring jerseys is not something the Steelers do," he said.
A colleague of mine thought it might be time to look at this retired number business in an entirely different way, give it some enhanced gravitas so to speak. Instead of having a jersey hang gathering dust somewhere high in the rafters of a museum, or under glass in a case, have the number passed on to a young player, but include with it a formalized sit-down with the honored star who made it famous – should he still be alive – so that the young man might learn how to go about his craft. It surely designates honor, but with a more relevant meaning, and certainly an ongoing one.
As to the idea of who should have his number retired in the first place, that falls much in line with this present day rush to call too many eligible players, "first ballot Hall of Famers." How many times do you hear a soon-to-retire player recognized as a "first ballot of Hall of Famer," even before he's reached voting status for the Pro Football Hall of Fame? Not everyone is a "first ballot Hall of Famer," and yet think of how many times you hear that phrase repeated? Is one's greatness somehow lessened by failing to make the cut his first year of eligibility? That's a bit excessive, don't you think?
Well, the same can be said with retiring numbers. You can quickly get carried away and, in the end, it's only a number.