Arrowhead Art Collection | Kansas City Chiefs - Chiefs.com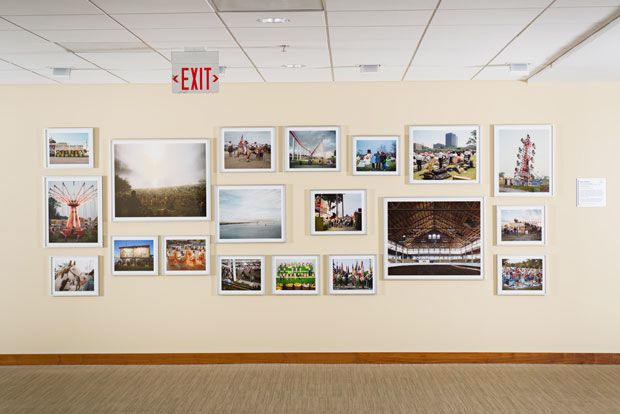 Fairgrounds, Parks & Community Gatherings, 1995 - 2013
Pigment ink prints
"I can think of no better place to be on a summer evening, watching the sunlight fade and the lights of the fairground taking over" reminisces Mike Sinclair about his first trip to a state fair as a child. Now an accomplished photographer and Guggenheim Fellow, Sinclair continues to document rural America. He has photographed regional parks, fairgrounds and rodeos, basketball and baseball games, fireworks, and Christmas tree lots.
Without a trace of irony or condescension, Sinclair observes spectators and participants alike. Relishing the ordinary, Sinclair awakens our eyes as he recaptures incident and atmosphere in a novelistic rather than journalistic way.
Sinclair is based in Kansas City, Missouri.
Mike Sinclair