Sunday, October 27, 2013
Game 8
Postgame Player Quotes
Chiefs QB Alex Smith
Can you talk about Dexter McCluster and his varied abilities?
"Yeah, I think it was a great example today of what he can do. I don't think it was a ceiling at all, just a little taste of what he can do. He can do so many things. He grabs them well and then handles all of that stuff naturally really well. Then, combine that with Coach (Andy) Reid and Doug (Pederson) and their imaginations and you get a lot of possibilities there. I think in the end, he does a great job on game day in just playing ball. He's a good football player. I'm glad we have him. He's great to have on the team."
How about Dexter McCluster's touchdown?
"It wasn't really even designed for him. All week it was really designed for Dwayne (Bowe). We got a good look and I think he's learned to time the football, because he was thinking the same thing I was and we were on the same page. Then, I cut it loose and I overthrew it a little bit and I thought he made a great catch, securing that ball as he went down to the end zone."
This is the second week in a row with just a field goal in the second half; are teams making adjustments that you guys aren't keeping up with?
"Yeah, it's tough at this point to say, I guess. Certainly, I think you could say they made some adjustments. There was a lack of execution on our side as well, looking at that. I guess it's tough to point to any one thing at this point. I thought in the first half, we were better at staying ahead of the chains. We were better on first and second downs and our third downs were more manageable. We were converting a lot of them because of that. In the second half, we had a lot more 3rd-and-longs. You're going to make life tough doing that."
Did you feel like the other quarterbacks coming in here, with the amount of sacks on you today?
"Today? No, actually when I saw that number I was kind of surprised. It's tough. I kind of took an intentional, not an intentional one, but I didn't throw that ball away at the end. I wanted them to burn a time out. Third down, there were times that I was trying to make plays with my legs, a couple of times in that second half where you're on third down and you're hoping to get out of that pocket and you end up taking the sack for a couple of yards. In the first half, I got out of there and converted a couple of first downs. Those are give and take there, I think, on third down, a little bit. Sacks really kill you on first and second down. Third down, you're trying to stand in there; you're trying to make plays. A little bit of that's on me, trying to make some plays in the pocket on third down. Of course protection is important, but I don't think that was the sole thing."
For the second week it seems like you took your opponents "best shot." Do you feel like that?
"Absolutely, I mean you're going to continue, not that anybody sneaks up on anybody in this league, but yeah, when you're the only undefeated team, I think teams recognize that; how we're playing. No question. I think we're kind of prepared."
How prepared is this team to deal with that?
"I think we love it. I think we love it. Coach Reid talks about it all the time and you want team's best shots. You want the stages to get bigger. That's why you put in all of the work in the offseason. That's why you do training camp; you want those opportunities (and) you want that honor. I think it's a great thing, no question."
Do you take pride, as a quarterback, in being able to run the ball?
"Yeah, absolutely. If teams are going to play man or play certain ways that they're not going to count the quarterback, then you're going to try to make them pay. I think you have to be smart with it. On that one run and it will never show up on a stat sheet, but I think Dwayne (Bowe) had a great block and I made a turn to the edge and it went from a six-yard run to a twenty-something yard run; things like that, as well as down field, no question, it's something I try to take pride in, those kind of hidden yardage (plays) that get kind of lost. Every week, a little bit here and there, a couple of conversions, those change games."
What's the biggest thing you've learned about each other this season?
"I think to be honest, the one thing that jumps out at me is the unity within the locker room, offense, defense, special teams and how encouraging all three sides are for each other. Guys are playing for each other; it's really easy to talk about, but at the NFL level, it doesn't happen often. I think we have a really selfless group, guys that like coming to work, like being around each other, like preparing and like going out there and competing as well. I mean, that's the thing that really jumps out at me. It jumped out at me, when I first got here, the type of character of the guys in the locker room."
Did you have runs called for you or were most of your runs scrambles?
"Yeah, there were a couple of options there on a couple of those, but most of them were scrambles."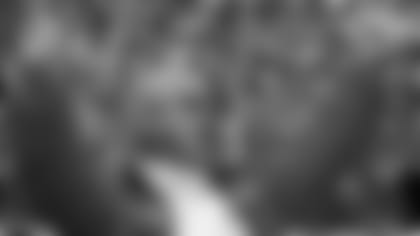 news
A Look Back at Impending Hall of Fame Coach Dick Vermeil's Time in Kansas City
Vermeil engineered some of the best offenses in the NFL during his time with the Chiefs