It was a quick but very productive last three days of OTAs for the Kansas City Chiefs, including Branden Albert, who said, "I'm just happy to be back with my teammates, honestly. I'm just happy to be out there and be back with my teammates in the locker room and playing football."
Entering his sixth season with the Chiefs, Albert is the veteran leader of the group and has great goals already in place.
"To help lead this offensive line, to help lead this team; that's my biggest goal," Albert told me as he slipped into his Nike Air Max Barkley shoes, in front of his locker. "My biggest goal is not to get to a Pro Bowl, my biggest goal is to help this team win the AFC West and the ultimate goal, go to the Super Bowl."
While Albert plays left tackle, the other bookend, who is taking snaps with the team's first group is Chiefs OL Eric Fisher. The team's top pick described the biggest adjustment he's had to make in moving from the left to the right side of the line.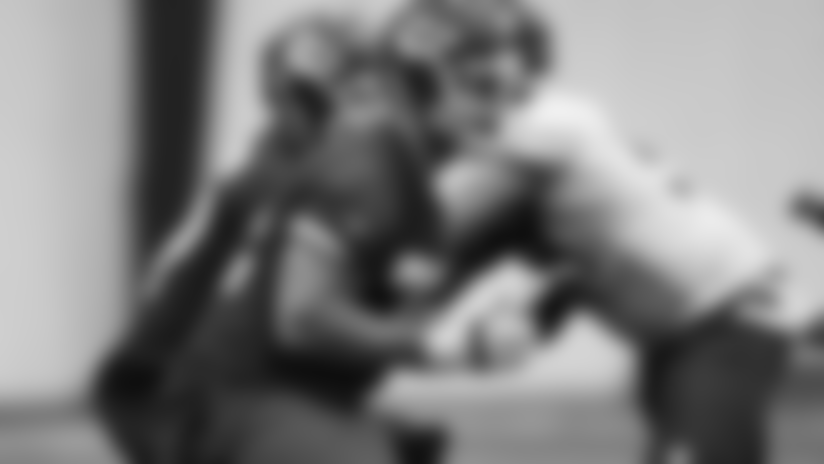 "I think the biggest thing is the muscles in the legs," Fisher said. Obviously, you have two different feet and in the stagger, and I've been in the left-sided stagger for the last three years. So, I think my muscles need a little bit of an adjustment and I think I can already feel a change in the muscles. Every day it's just going to come along more and more."
Chiefs head coach Andy Reid liked what he saw from both Albert and Fisher. 
"I thought Branden came back in good shape and we moved at a pretty fast clip and he was able to hang in there and it looked like he held his own," coach Reid said.
"Eric, I thought he did a nice job with the ones. He was in working with the first group. We're lucky we have (Chiefs OL) Donald Stephenson here to be able to swing back and forth, and he can also play guard for us. So he got reps everywhere. You need all of them, that's an important position. But it was good to see those two, that was a good thing."
Coach Reid continued by speaking of the luxury the Chiefs have with a strong OL group.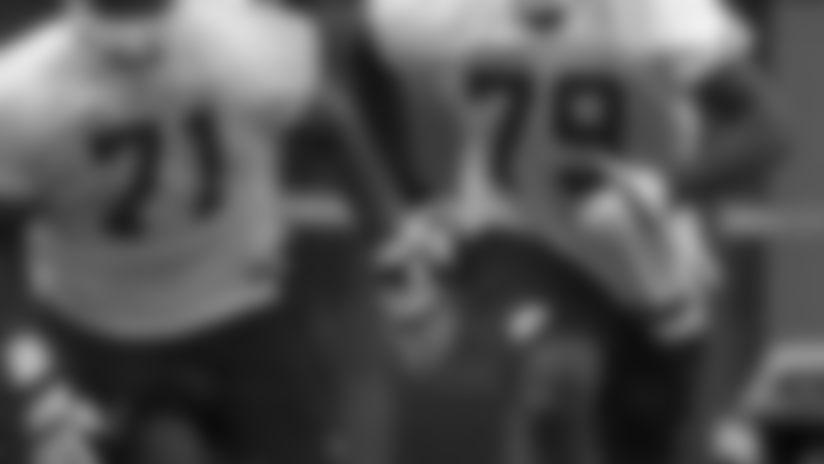 "We've got some flexibility," coach Reid said. "Donald gives us a little flexibility. (Chiefs OL Geoff) Schwartz gives you flexibility inside. The guys that are in there are doing a nice job with what they're presented with. That seems like a close knit group, and they have to be. You've seen that they have that in them. They've welcomed the new guys in. It seems like they're working hard there."
Stephenson described his current role on the team, saying, "I'm a plug-in guy; wherever they see fit or wherever they need me, that's where they plug me in at."
He also gave me a description of the OL.
"We're a young group," Stephenson said. "When you're young, there's a lot more hunger, so, you're ready to get after it. We can do a lot of different things, everybody is versatile."
The versatile group added another member, OL Matt Reynolds, who was claimed off waivers this week.
"I got a call from my agent and I got it Tuesday morning," Reynolds told me.
"It's awesome. It's really an unique opportunity for me to come in, I was just at Philadelphia with coach Reid and a good chunk of his staff, so, to come in and see some familiar faces, it's really good."
The chemistry within the Chiefs offensive line is strong, proven both on the field and in the locker room, where the guys not only give each other a hard time, but challenge one another to improve every day.
That makes for good news for the team's offense as a whole and Chiefs fans everywhere, who are waiting for points to be scored at a hopeful dizzying pace in 2013.