He doesn't seek recognition for what he does or who he is, which makes you want to share the stories of what he does even more. It's just hard to find them.
He doesn't boast about the plays he makes or the impact he has as an individual, which makes you want to promote his stats and show his game-changing plays even more. It's just hard when he won't talk much about them.
He doesn't pound his chest about overcoming cancer and being named an All-Pro less than a year after his initial diagnosis, which makes you (and everyone else) want to pound your chest for him.
There aren't many, if any, like Kansas City Chiefs' safety Eric Berry, whose leadership knows no bounds and is always mentioned upon the first uttering of his name.
And yet, here's another story of his behind-the-scenes leadership, which is only known because of off-comment from a player who was asked to talk about plays he made one day at minicamp.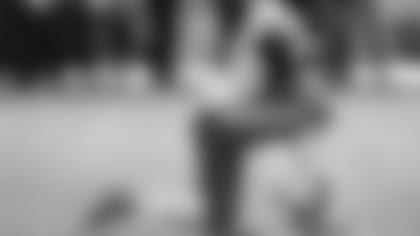 As Chiefs' second-year safety Jordan Sterns walked off the field on a blazing hot afternoon following the team's second day of minicamp, he was asked about an interception he made that day at practice—a routine sight this offseason for the former Oklahoma State star who is fighting for a spot on the roster.
And after a quick comment about the play he made—which, as he explained, was merely him being in man coverage in the right spot at the right time to snatch the ball away for the defense, the conversation then turned towards the veteran who was, at that time, on the far field getting some extra work done after practice in the 90-plus degree heat. There was even a little midwestern humidity sprinkled in for good measure.
Sterns explained that Berry, who is entering his ninth year in the league, had spent some extra time with him and third-year safety Eric Murray at the beginning of offseason workouts. 
During Phase 1 of the NFL's offseason program, the players are allowed to run and lift weights, but that's about it. They can't do anything with the coaching staff.
So, for three weeks, Berry would go to the defensive backs meeting room with Sterns and Murray and lead a film-watching session following their workouts that day, which would last a little more than an hour each time.
They would focus on one team and one game each day—breaking it down to the finest of points.
"He definitely led it," Sterns explained of those sessions. "He was just sharing his knowledge. He told us where certain offenses liked to take shots and other stuff that I didn't ever really notice, like how certain teams liked to get the ball to their best players in certain situations."
"It was just more context clues within the game of studying your opponent—how someone is moving and what kind of tendencies they're giving off with their body," Murray added. "It was just more in depth and more in detail."
When asked about those meetings, Berry, who came across a little embarrassed to talk about himself as a leader in that way, spoke with a reverence that's come to define the man beyond the plays he makes, beyond the cancer he defeated, and beyond the box scores that he's filled to the tune of five Pro Bowls in the five healthy seasons of his career to this point.
"We're a team," Berry intently explained. "Things happen during the season where the next man has got to be up. I truly don't believe in second team or third team. I was taught that if you're in the game, you're a starter. So, I treat everybody like they're a starter.
"Once you're in, everybody else is going to treat you like a starter as well, so I'm just preparing them before they get on the field so it won't be too big for them. They can already be ahead and be thinking about what they need to be doing."
Berry credited guys like former Chiefs' standout cornerback Brandon Flowers and others who were with the team when he first arrived in 2010 for taking him under their wing and allowing him to become the player and leader he is today. He was treated as an equal by them from Day 1, and he's doing the same with the young players of today.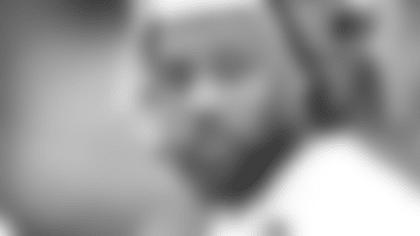 Murray, who played cornerback in college at Minnesota before making the transition to safety after being drafted by the Chiefs in the fourth round of the 2016 NFL Draft, explained how Berry is helping him with the transition.
"The checklist before the play starts," Murray explained. "So, at corner, I might have a checklist of like two things that I need to look at, so I can be prepared for the play. But at safety, it might range from four to five things, and then I might be down instead of back, and I might be playing man instead of zone. 
"There are just so many transitions during the game (at safety), and it's just being able to master all of them and be as efficient at them as possible. And the difference at corner is that a lot of the times you're not getting keyed by the offense before the ball is snapped, but at safety you are. It's being able to recognize all the small things."
"So, it was very important to be able to sit down and pick the brain of someone who has done it before you," Murray added. "It was a good time to get to learn from your peers because I think a lot of times people are more responsive to that rather than some of the other coaching they receive."
The opportunity to learn this way from a player of Berry's caliber isn't lost upon Sterns either.
"It's unbelievable, man," Sterns explained. "To be as good as he is, but to be as humble and willing to give back his knowledge, it's crazy. And everything he's overcome in life, it's truly humbling to be around him."
"They hungry, and that's one thing you can't coach," Berry explained of both Sterns and Murray. "You can't coach heart. You can't coach will. They're grasping the game very quickly."
"I'm just trying to soak in everything I can," Sterns added. "I'm just super grateful to be here in the first place. I'm looking forward to training camp and continuing to learn from one of the best safeties—in my opinion—to ever play the game."
And based on this millionth example—one of the best people, too.