Arrowhead Stadium is more than just the home of the Chiefs, it holds history, it has seen some of the greatest players in the NFL and serves as a gathering place every Sunday to unite and create the Sea of Red. Arrowhead Stadium is a place of pride for Kansas City and now fans can experience it behind the scenes in a new way.
This year, the Kansas City Chiefs are offering Self-Guided Tours at Arrowhead. The tours will be offered on Saturdays and will include access to the newly-renovated Chiefs locker rooms, the Hall of Honor presented by Time Warner Cable, along with a chance to step on the sidelines and toss around game-used footballs.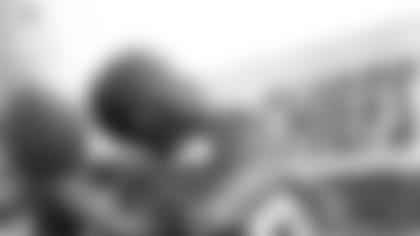 "Awesome experience," one Chiefs fan noted, after the tour. "Got this as a gift for my husband, who is a huge Chiefs fan, and even he learned some new facts. I highly recommend this experience! We would do it all over again."
The Self-Guided Tours are a new addition to the tour program this year and give fans access to places that are not accessible on any other day, along with giving fans the freedom to choose where they want to spend the most time.
"The biggest change this year is the addition of the Self-Guided Tour," Travis Baker, Chiefs Event Services Manager explained. "Now you can take your time wandering through the stadium, seeing the Hall of Honor presented by Time Warner Cable, walk on the field and take a look at the Chiefs locker room. This tour gives you access like never before and is for the ultimate Chiefs fan."
The Chiefs also offer Guided Tours, which last about ninety minutes, taking fans through the Scout Investments Club Level, the press box, locker room and Hall of Honor presented by Time Warner Cable and along the sidelines.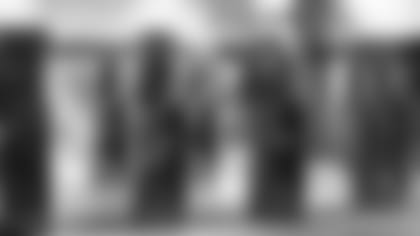 If you are visiting Arrowhead this season, there is also the Gameday Tour. This tour includes the Broadcast Lounge and Suite, a visit to the production booth on the Press Level, the Hall of Honor and time on the sidelines during pre-game warm ups.
"I've been on stadium tours in the past, but this got me into some areas I had never seen before," Alan Kastler, Chiefs Season Ticket Holder since 2008 said. "It was a neat experience to go to places other people don't get to go to on a regular basis. I would definitely recommend it to anybody, even if they've toured the stadium before; this would be worth it, because you're going to see some areas that others don't get to see."