Five years ago, in 2017, Patrick Mahomes – then the quarterback at Texas Tech University – had made the decision to forgo his last season as a collegiate athlete and pursue a career in the NFL. At the time, he had just completed his third season under head coach Kliff Kingsbury, now the Arizona Cardinals' head coach, and finished the 2016 season by receiving the Sammy Baugh Award.
Going even further back, Mahomes was recruited out of Whitehouse High School to play not only football, but baseball at Tech as well.
Mahomes said Texas Tech was pretty much the only school during his junior year of high school that was actually looking at offering him a chance to be a multi-sport athlete.
"I credit [my recruitment] to Kingsbury," Mahomes said. "He's the one who came down and saw me, talked to me, talked to my family and believed in me."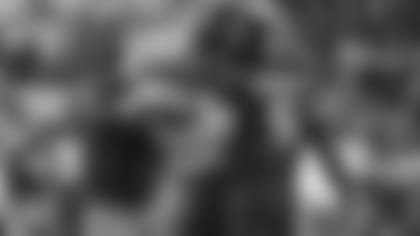 Mahomes was actually considering quitting football multiple times, as he excelled in baseball too, but shortly after he went to Texas Tech, Kingsbury would play a major role in molding the potentially MLB-bound athlete into the Super Bowl Champion he is today.
"He is someone who's taught me a ton," Mahomes said. "Not only about football, but about life. He got me out of high school when I was a baseball player trying to play football – basically trying to be on my own. He helped me become who I am today."
In his last season as a college quarterback, Mahomes became the 12th quarterback in the FBS to throw for 5,000 yards in a season – which also made him one of three quarterbacks to have two separate seasons with 5,000+ yards.
If there's one thing the majority of the NFL could agree on five years ago, it was that Mahomes' style at quarterback wasn't what fit the typical "pro quarterback" mold. That didn't stop head coach Andy Reid's pursuit of Mahomes going into the Draft in 2017 though.
"I respected [Kingsbury's] input on Patrick, that's one of the reasons we went after him so hard," Reid said.
When Mahomes was contemplating the decision to go pro, he said Kingsbury's biggest piece of advice at the time was simple: 'either way you choose, go all in'.
"Obviously they are close," Reid said. "Kliff is a tremendous guy. He's a heck of a football coach. He does a great job with the offensive side of football. He loved Patrick, and he created a great professional football player."
Mahomes had helped shape Texas Tech's football team into the offensive powerhouse it became in the three seasons he was there. When Kingsbury first got his chance to work with Mahomes, he didn't try to change his unconventional approach to throwing the football – regardless of how often his unique style of play was debated.
"He was early in the game of saying, 'Hey, let's maximize your strengths,'" Mahomes said. "He would teach me here and there on how to be more mechanical in the pocket – the fundamentals of the game – but he never restricted who I was, and I think that's amplified with Coach Reid now."
Though Mahomes and Kingsbury have never directly played against one another, they know each other well. In fact, when Mahomes was asked if Kingsbury knows how to stop him, he laughed and replied, 'I hope not' – regardless of the tricks Kingsbury may or may not have taught Mahomes in college.
"It'll be cool to get to play against him," Mahomes said. "But, hopefully, I get the win because you get those little bragging rights. I see him every once in a while, in the offseason out in Lubbock, and it'd be nice to have those bragging rights."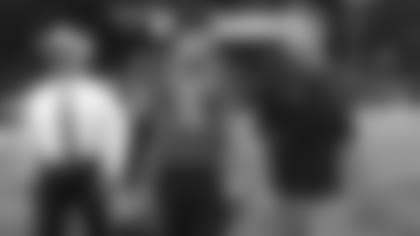 In press conferences this week, both head coaches – Kingsbury and Reid – discussed that they are playing a great team Week 1.
"The plan is to not give them anything free – this is a great team coming in," Kingsbury said. "Make them earn everything. We know we have our hands full with this team. We're going to have to play at a high level. The key is to play smart."
The former Red Raiders' baseball player and the formerly fired head football coach will now duke it out come Sunday afternoon, and then probably send word to Lubbock on who holds the bragging rights.
"He's a great guy," Mahomes said. "And they're a great football team, so it'll be a good test for us early on."