Kansas City Chiefs training camp has begun and through the first two days of public practices, the thousands of people in attendance have liked what they've seen.
"It's been tremendous," Chiefs Chairman and CEO Clark Hunt said in a press conference Sunday. "[Saturday] afternoon, we had what I recall a capacity crowd. I'm not sure that there actually is a capacity, but the stands were full, the hill was full, people standing around the fence and the crowd this morning I thought was very good as well.
"That's one of the great things about being here. One of the reasons we love having training camp here in St. Joe is it gives our fans a chance to get up here very easily, and the players and coaches appreciate that as well."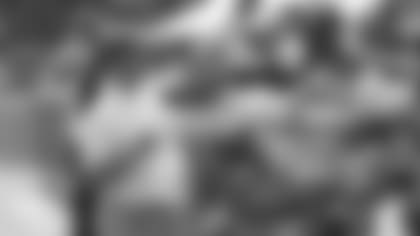 The 2015 offseason was a busy one for Chiefs general manager John Dorsey, who bolstered the offense with the signing of wide receiver Jeremy Maclin and fortified the defense by signing linebacker Justin Houston to a long-term contract.
For those reasons, among others, Hunt feels good about the way things are going for the team heading into this particular training camp.
"I'm pretty optimistic about the team," he said. "I go into each year with pretty high expectations. When you have a coach like Andy Reid, you can do that."
But that feeling, according to Hunt, goes beyond the coaching staff.
"I sense the players' optimism as well. I think they feel they have a very good team, very good teammates. They really like the leadership of Andy and John. So we're very excited about the 2015 season."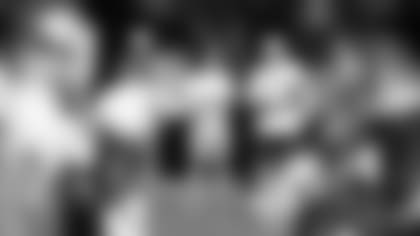 A recent and unexpected addition to the 2015 roster was safety Eric Berry, who, as is now widely known, returned to the practice field last Wednesday on July 29.
Hunt commended Berry on his comeback and what it meant for both the team on the field and the spirits in the locker room.
"Cancer is such a tough disease and our thoughts were really with him and his getting healthy, not so much about getting healthy and playing football," Hunt explained, "but when we showed up last week and Eric was cleared to play football, it was a huge lift for everybody associated with the organization.
"You can really sense the players feeding off of his strength and his leadership."
That sense of enthusiasm for Berry's return is derived from the overall atmosphere of the organization.
"What we really try to do is make the organization feel like a family atmosphere," he said. "John does a great job with that. Coach Reid does a great job with that. Mark Donovan on the business side does a great job with that.
"We want it to be a place where coaches want to coach, players want to play and our front office enjoys coming to work every day."