The Kansas City Chiefs return to practice Wednesday, days away from their Sunday showdown with the Denver Broncos. Both teams sit atop the AFC West division with 9-2 records, adding to the excitement of the Week 13 matchup at Arrowhead Stadium. During his weekly Monday press conference, Chiefs head coach Andy Reid described the emotions involved in this week's contest.
"You'll have two of them that are playing that came off of heart-wrenchers," coach Reid said of the Broncos and Chiefs. "It should be a great atmosphere......you have two teams that are 9-2, same division, that's what it's all about. This is kind of what's fun about this business; you're within shooting distance, right here, and you get to this time of the year and you're in the hunt, what a beautiful thing that is. You remember where this thing started, way back in February, March. These guys have been busting their tails from that period on and all of the sudden you're sitting here and you have an opportunity where these games mean something. Good stuff, it means good stuff. That's the exciting part of it."
While the Chiefs look to rebound from their tough Week 12 loss, Chiefs OL Branden Albert says the Broncos are in the same situation.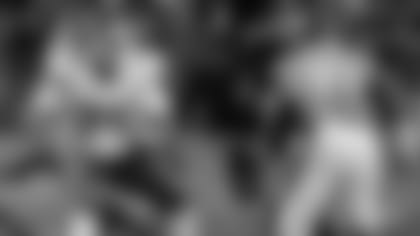 "They're coming off a loss to the Patriots," Albert said. "It was a tough game, just like our game. They have a lot to play for and we have a lot to play for, both are prideful teams. Both teams have great players and it's going to be a battle. Their backs are against the wall and our backs are against the wall; we just have to go out there and play. Guys know that we have a golden opportunity and we're going to try to make the most of it."
Standing in the Chiefs way is the Denver Broncos team, led on offense by QB Peyton Manning.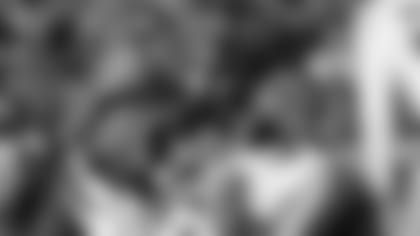 "You can always expect Peyton Manning to come out and play great," Chiefs DE Tyson Jackson said. "We just have to go out there and play our style of ball, stop third-down conversions and, when opportunities arise, create turnovers. We have to get off the field and get the ball back to our offense and let those guys do the work."
The work done on Sunday by all three of the Chiefs phases, offense, defense and special teams, will stem from the individual progress made by each and every player this week.
"We just have to continue to get better, myself included," Chiefs LB Dezman Moses said. "We have to be sharper out there and make more plays, when it counts. We get paid to be professionals. I have to be better; I'll definitely get better this week and be prepared for next week, whatever my role is."
Sunday's kickoff between the Broncos and Chiefs is scheduled for 3:25 PM CT.