The Kanas City Chiefs came, led early, trailed and in the end, conquered the Dallas Cowboys, 17-16, on Sunday, to begin the 2013 season 2-0.
Dressed in all red for the first time in franchise history, thanks to Chiefs chairman and CEO Clark Hunt, who blessed the players' request to make it a Red Sunday, the team gave the packed-house Arrowhead Stadium crowd its money's worth.
"We flamed up," Chiefs S Kendrick Lewis said. "We were all red. That's how we were doing it and that's how we were feeling. It gave us some momentum out there. The fans loved it and that's how we got the party rocking."
For the second-straight week, led by QB Alex Smith, the Chiefs jumped out of the gate early, to the tune of an 13-play, 77-yard drive, then ended with a two-yard TD pass to Chiefs Pro Bowl RB Jamaal Charles. The Chiefs signal-caller described his TD toss to Jamaal, as well as his second throwing score, a 12-yard TD pass to Chiefs WR Dwayne Bowe in the third quarter.
"I wish I would have hit Jamaal (Charles) on the play before," Smith said. I thought Jamaal made a good play; he kind of tried to plug it on his body, he was in traffic and he did a great job just finishing it. The second touchdown was great play design, a great play call. My job is pretty easy; I throw the ball to Dwayne (Bowe) and he runs it in. Credit to a lot of other guys on that one; my job was pretty easy."
The entire game had a very championship-boxing-match feel to it. While the Chiefs struck first, the Dallas Cowboys fought back, taking a 10-7 lead into halftime. The Cowboys began the third quarter on offense and used 13 plays and more than eight minutes, before Cowboys kicker Dan Bailey made his second field goal of the day, pushing the lead to 13-7.
In a game filled with big moments, the Chiefs opening drive of the third quarter is likely being discussed around a lot of water coolers today.
Trailing 13-7, Alex Smith led the Chiefs offense on a 10-play drive, covering 80 yards in 4:01 to take a lead it would never relinquish. Smith found Chiefs WR Dwayne Bowe for the 12-yard score and a 14-13 lead.
"It was simply an under-route," Bowe said. "I just kept going; Dexter (McCluster) ran a good route to clear it out for me and I caught it, split the defenders and there you have it."
Bowe also commented on the Sea of Red crowd that helped electrify Sunday's win even more.
"The crowd – you have to give it up to them," Bowe said. "They got loud when we needed them to get loud. Chiefs Nation, that's where it's at."
The crowd also energized the Chiefs defense, including DT Dontari Poe, who finished the day with four tackles, two sacks, two tackles for loss and two QB hurries. In a victorious Chiefs locker room after Sunday's win, Poe cited his experience and Chiefs defensive coordinator Bob Sutton as two crucial reasons for his spectacular start in 2013.
"It's kind of both," Poe said. "You feel more comfortable in your second year; you aren't a wide-eyed rookie. At the same time, Bob is giving me a lot of chances to attack and play football."
The Chiefs LBs also stepped up in huge fashion, including Akeem Jordan, who forced a fumble (third of his career) that was recovered by Chiefs Pro Bowl S Eric Berry.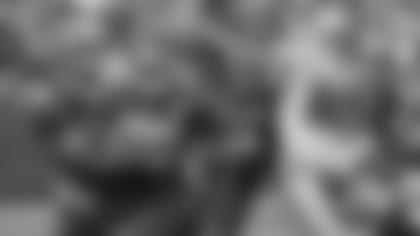 "I think we played well as a unit," Berry said. "Everybody competed and we knew we were going against a good squad. At the end of the day, we have to try to make more plays than them. We pulled it out for the team and we went out there and competed."
Kendrick Lewis also played big on Sunday, including a very-key pass defensed, late in the game.
"We were going out there and competing," Lewis said. "We knew there was a good core of receivers on their side, and we knew (Tony) Romo was going to try to get the ball to them. We accepted the challenge and got up there and fought with those guys."
Also in the mix, Chiefs CB Ron Parker, who recorded his first-career sack, forced fumble and fumble recovery, all at the expense of Cowboys QB Tony Romo.
"It felt great," Parker said. "It was my first big NFL play, since I've been in the league. It felt really good; I'm still feeling the juice off it now."
Also 'feeling the juice' was our Pro Bowl punter Dustin Colquitt, who owned the field position battle against the Cowboys.
Colquitt booted seven punts in the contest for 307 yards (43.9 gross, 37.9 net), including five inside the 20-yard line and a season-long punt of 65 yards. His five punts inside the 20 tie his career single-game high and he now has 16 punts for the season, landing 10 of those kicks inside the 20-yard line.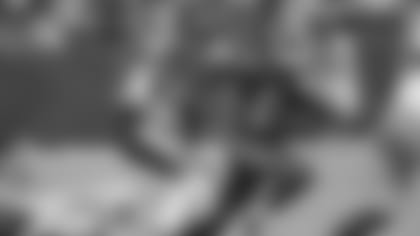 Owning a one-point lead with 3:50 left in the fourth quarter, the Chiefs had the ball and didn't intend to give the Cowboys another shot.
"In those four-minute situations, you need to run the ball," Chiefs T Eric Fisher said. "That all starts up-front with us. We took it upon ourselves to get this game over with. When that clock ran out, it was a great feeling. We strive to finish games off like that."
Fisher and the rest of the Chiefs O-line did their job to help Jamaal Charles do his, giving his team new sets of downs with key runs, all after he approached coach Reid.
"He said, 'give me the ball, we need to end this thing the right way'', coach Reid said of Charles.
And the Chiefs did just that. After one final Dustin Colquitt punt that pinned the Cowboys on their four-yard line, the game ended two plays later.
The proverbial 12-round fight ended with the Chiefs 17-16 win, giving them more momentum heading into Thursday night's road game against the Philadelphia Eagles.