After falling in the divisional round of the AFC playoffs the last two years, the Kansas City Chiefs understand they have something to prove in 2017.
"More so for us, nobody else," linebacker Justin Houston explained. "We're healthy. That's a great start. We haven't been healthy from the beginning to the end. I think if we could just stay healthy, the sky is the limit.
"I believe in our guys wholeheartedly, and I really feel like we can make a lot of noise," Houston added.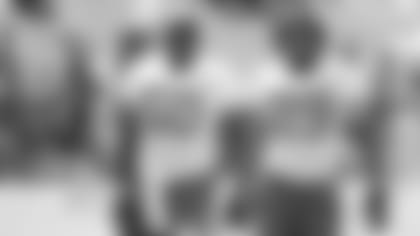 The preparations for the season, which technically began in April with the start of phase one of the offseason program, went to another level Friday night on the campus of Missouri Western State University.
It was the team's first public practice of training camp, and fans came pouring in for their first look at the 2017 version of the Chiefs.  
Quarterback Alex Smith, who has the third-most wins (41) of any quarterback in the NFL over the past four seasons (Tom Brady-47, Russell Wilson-45), had a great practice Friday.
During 11-on-11 reps for the first-team offense, the ball never touched the ground.
After practice, Smith said he understands that past success has nothing to do with the future when talking about the 2017 season.
"We had to earn a lot," Smith said of last year. "A lot of work went in and a lot of things had to go right to even have that opportunity, and that's what makes it so frustrating to watch it slide by us. We start back at zero this year. It doesn't matter how many games we won last year or how many games we've won the last four years. None of that matters.
"We start back over, and we've got a big one off the bat (against the Patriots). The division is as competitive as ever. We've got to scratch and claw to earn it all over again."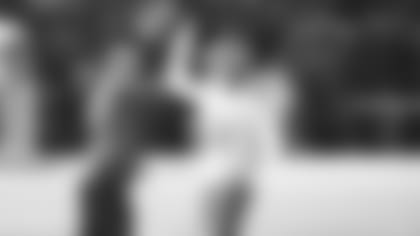 Smith noted there are plenty of examples of teams that had plenty of success one year, followed that up with high expectations the next, only to fall flat.
In 2015, the Carolina Panthers went 15-1 and went all the way to the Super Bowl, only to fall to 6-10 the next season.
Smith won't let his mind jump any further than what he needs to do to get himself ready in that moment, and he finds ways to relay those same messages to his teammates.
"We have to have purpose every day and in everything we do," Smith added. "We have to have a sense of urgency and we can't get beyond that, and it's that mentality that's the reason we've had success. We've got good leaders who understand that, but it's a battle and it doesn't change that every week is a battle."
It's a group that knows they have something to prove in 2017, but as Houston mentioned, the accountability lies within that locker room.
"We're not really worried about outside expectations," safety Eric Berry explained. "Our fans and everybody in our building believes in us and supports us—those are the ones we rally with and rally behind. We know what we're capable of.
"Super Bowl, it's always the goal," Berry added. "I think the closer we can come and the more we talk about things on and off the field, I think that's going to keep raising our level of play."
---
Overall, it was a pretty light practice for the Chiefs on Friday.
Earlier in the morning, they had their conditioning test, which coach Andy Reid said the guys "did a nice job on."
Reid also gave injury updates:
-       Offensive lineman Isaiah Battle was placed on NFI (Non-Football Injury). "He has a hamstring strain that he did training before camp," Reid noted.
-       Tamba Hali was placed on PUP (Physically Unable to Perform). "It allows us to let him continue to rehab and then get himself back ready to go," Reid said.
-       Hali noted after practice that it was the plan all along.
-       As had been reported before, Reid confirmed OL Parker Ehinger, DL Chris Jones and LB Dadi Nicolas, are also on the PUP list.
Reid also spoke about the trade that sent linebacker D.J. Alexander to the Seattle Seahawks for linebacker Kevin Pierre-Louis.
"I wish D.J. [Alexander] the best," Reid said. "He was a good football player for us. It gives him an opportunity up there and gives Kevin an opportunity to come here. Kevin, we have liked since he was at Boston College. We look forward to getting him in the mix. I don't think we will be in until later (Friday) night. He has to get a physical (Saturday). He gives us another quality linebacker in the mix."