The Kansas City Chiefs have hired Dr. Shaun Tyrance to serve as the team's first in-house clinician. He's just the second full-time team clinician hired by an NFL team (Carolina Panthers).
Just recently, the NFL and NFLPA announced a joint agreement that—among other things—every NFL team must have a Team Clinician on staff before the start of training camp. But the Chiefs, which had been in contact with Tyrance for almost a year before this announcement was made, were already well down the road of bringing in someone to fill this important role.
"We are thrilled to add Shaun [Tyrance] and his unique experience in counseling to our team," Chiefs President Mark Donovan said. "We pride ourselves on providing a complete package of resources to our players, coaches and staff for success both in the workplace and in life outside of work."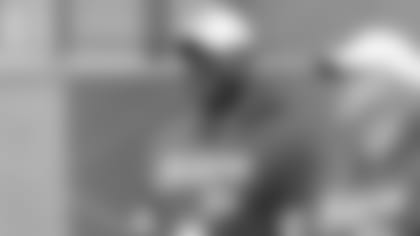 As a licensed therapist who specializes in working with athletes, Tyrance joins the Chiefs with years of experience helping players and coaches perform at their highest levels personally and professionally.
In 2010, Dr. Tyrance started a successful private practice in Charlotte, NC where he provided mental health counseling, leadership development and mental skills training to individuals, teams and companies across the country.
His athletic experience extends across the professional and collegiate ranks, covering a wide-ranging list of sports, including football, basketball, baseball, golf and motorsports. In addition to working with athletes and coaches, Tyrance has consulted with Fortune 500 companies to help them hire the best individuals and get the most out of their employees.
"What I've always found is that if you show up, you care, you're genuine and you really care about others, it usually takes care of itself," Tyrance added. "I don't think you can fake it. I don't think you can force it. I don't force myself on people. My job is to let them know that I exist, let them know what I do and to build a relationship with them on an ongoing basis so that when the time comes, they know where to find me and they're comfortable finding me."
Prior to starting his private practice, Tyrance spent the first 10 years of his career working in college and professional athletics. He served as the Director of Sport Psychology for the University of North Carolina at Charlotte for more than three years (2007-10), providing mental health counseling and mental skills training to athletes and coaches across the entire athletic department. He also spent two years (2006-07) as the Director of Sport Psychology for Chip Ganassi Racing, a multi-car NASCAR team, where he was a counselor and performance coach for the team's drivers and pit-crew members.
From 2003-06, Tyrance served as the Academic Coordinator for Football at North Carolina State University where he was responsible for the academic eligibility and emotional and psychological wellness of varsity football student-athletes.
Tyrance, along with the Chiefs' already existing Player Engagement department, will make up a new business unit called Player Services. All Player Services positions will report to the Chiefs' Vice President of Administration Kirsten Krug.
"We're all about the people here," Krug explained. "It doesn't matter what the job is—whether it's on the football side or the business side. We're going to make sure we're doing everything in our power to help our employees, coaches and players with everything they need, and bringing in [Tyrance] is a huge step forward for us in that way."
Krug and Tyrance have known each other for years—dating back to when Tyrance served as a consultant for Krug when she took over management of the Player Engagement department, but it wasn't until a phone call she made last Fall that the opportunity to bring Tyrance to Kansas City was ever thought feasible.
"The thing that was unique about this opportunity was first, the level of buy-in that this organization has for this role was completely unique," Tyrance added. "I've talked to other professional sports organizations and clubs over the years and this was probably the first opportunity where I said, 'They see the value in the role and it's really fully integrated across the organization.'
"That was truly the thing that really caught my eye about this position. They wanted to be on the frontend of what we're doing in the mental health space across the NFL."
The joint agreement between the NFL and NFLPA states that this employee must be in the facility for 8-12 hours per week, but that's not the role that Tyrance is filling for the Chiefs. It's much more involved. He's got an office inside the building. He's at every practice and in every team meeting. He has been given full access.
"My main duties are to support our players, their families, their friends, their significant others, their children – anybody that's in their circle," Tyrance explained. "If they're important to our players, they're important to me. My job is to support them with any challenges, any issues or anything that they face on and off the field. I can't be a face that they only go to when something is wrong – that's not how I work. I'm always around and guys are in my office all the time, even when times are good. That's a big thing for me.
"I also support our business side as well, so that's a big part of the role. I support them from a mental health perspective but also from a performance and executive coaching perspective as well. I work on both sides of our business."
"I didn't take this lightly," Tyrance added of this opportunity with the Chiefs. "I interviewed with everybody, but I interviewed them as much as they interviewed me. I've never lived outside of North Carolina – that's home – so to move my wife and my two young kids here, I wasn't going to do that on a whim. I wasn't going to do it on a hope or a prayer. To me, this is an opportunity that I think makes sense for the long haul.
"I think this is something that we can really build on and do something special with it."