The Kansas City Chiefs launched a brand-new website Tuesday morning, unveiling an updated and mobile-optimized website at Chiefs.com that should improve the user experience for fans visiting the site moving forward.
The Chiefs are part of the second wave of NFL teams that are switching over to this new design. All of the teams will be switched over to the new look by training camp.
"This is about efficiency and staying up on the digital trends," Chiefs' Executive Vice President of Business Operations Tyler Epp explained. "We're always looking for ways to improve what we're doing and how we're providing information to our fans, and the NFL has done that with this new website design.
"We're excited about what this change will allow us to do here with the Chiefs moving forward."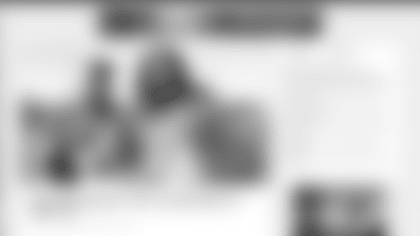 With mobile traffic accounting for 78 percent of the traffic for fans accessing content right now, the goal for this new design was to consolidate and provide a more responsive and mobile-friendly experience.
The process of switching over all of the old content and individual web pages to the new system has been an ongoing process and one that didn't happen overnight.
"There was a lot to it," Nathan Brunzie, the Chiefs' Digital Media Manager who built the entire site in six months and served as a league advisor to the NFL during the transition, laughed. "But I think now that it's all done and live on the site, I think fans will appreciate how easy and streamlined everything is when they're trying to find the information they're looking for."
Brunzie personally rebuilt more than 190 individual web pages from the old site and made them accessible in the new system.
In addition to the new look, the content management system behind the website will also allow for more timely, creative, and efficient release of content. It also possesses a more secure and stable platform that will enhance performance and accessibility.
Overall, the new website will allow us at Chiefs.com to continue bringing you great coverage of the Chiefs, while also keeping up-to-date on digital trends and making it easier for you to find the information you're looking for every day in the way you're most often consuming the information.
Fans will still be able to easily find our daily written articles, updates, and all of the key press releases when big news becomes official, as well as our video features and photo galleries that include an access to the team that's unparalleled to anything else out there.
Basically, we have you covered now better than ever.