The Kansas City Chiefs are set to honor their rich history while kicking off the Divisional Round of the postseason on Sunday afternoon.
Five former members of the Chiefs earned spots on the NFL 100 All-Time team this season -  which identified the best players to ever take the field in celebration of the NFL centennial – as linebacker Bobby Bell, defensive tackle Buck Buchanan, tight end Tony Gonzalez, linebacker Willie Lanier and kicker Jan Stenerud all made the cut.
Each individual played a pivotal role in making the franchise what it is today, and as the Chiefs take on the Houston Texans on Sunday, all five will be honored for their immense contributions to the game.  
Bell, Buchanan, Lanier and Stenerud each helped the Chiefs win the Super Bowl in 1969, forming what many consider to be one of the greatest teams ever to take the field. Gonzalez, meanwhile, is arguably not only one of the greatest tight ends of all-time, but also one of the very best pass-catchers to ever play the game.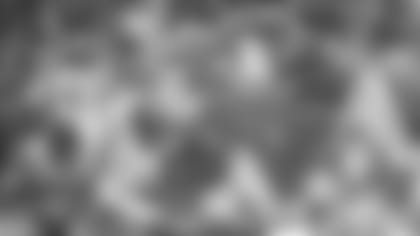 The trio of Bell, Lanier and Stenerud will all be in attendance on Sunday while Buchanan, who passed away in 1992, will be represented by his wife. Gonzalez will be honored with a video tribute due to his responsibilities with FOX Sports' coverage of the playoffs.
The former players, all of whom are members of the Pro Football Hall of Fame, will be recognized during breaks in the action throughout the contest in celebration of both the NFL's 100th season and the Chiefs' 60th campaign as a franchise.