True or false: Cleveland Browns linebacker Paul Kruger was once the backup for Kansas City Chiefs quarterback Alex Smith at the University of Utah.
Kruger signed with Utah as a quarterback in 2004, the same year Smith led the Utes to a 12-0 record and won the Fiesta Bowl under then-head coach Urban Meyer.
In his time at Utah, Smith set school records for completion percentage (66.3), passing efficiency (162.7) and yards gained per completion (13.5 average). He was also the first player in Utah history to be named a finalist for the Heisman Trophy.
That would be Smith's last season before being drafted No. 1 overall by the San Francisco 49ers in 2005, and Kruger's last season before leaving for two years to serve on an LDS Church mission to the Missouri Independence Mission, just five miles down the street from Arrowhead Stadium.
Upon returning in 2007, Kruger switched to defensive end for his final two seasons. He started all 13 games at right end for Utah's 13-0 Sugar Bowl championship team in 2008 and was drafted in the second round of the 2009 NFL Draft (No. 57 overall) to the Baltimore Ravens.
Likewise, Chiefs cornerback Sean Smith was also a member of Utah's 2008 championship team and was drafted in the second round of the 2009 draft at No. 61 overall, just four picks behind Kruger.
In two contests against the Browns, Chiefs QB Alex Smith has thrown for 3 touchdowns with an average of 201 yards passing per game. He has also rushed for 62 yards in those games. He is 2-0 when facing Cleveland.
Chiefs S Eric Berry has played Cleveland 3 times in his career, tallying 15 tackles (14 solo), 3 tackles for loss and 1 pass defended.
Chiefs WR Jeremy Maclin has faced the Browns once in his career. He caught 7 passes for 96 yards and 1 touchdown in a winning effort.
Chiefs LB Derrick Johnson has 28 tackles (26 solo), 4 tackles for loss, 1 forced fumble and 1 pass defended in 4 games against the Browns.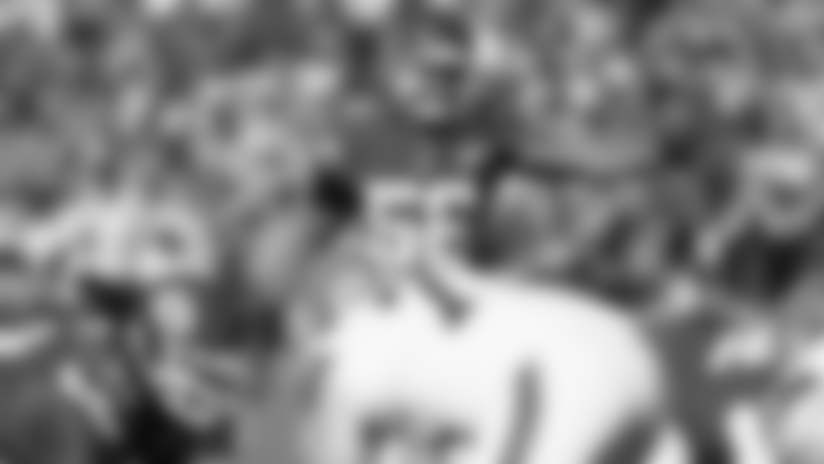 While Chiefs defensive backs coach Emmitt Thomas (2002-09) was coaching the Falcons' secondary in addition to being named senior defensive assistant, Browns general manager Ray Farmer (2002-05) was an Atlanta pro scout and assistant director of pro personnel.
Chiefs defensive coordinator Bob Sutton (2000-12) was the senior defensive assistant and linebackers coach for three seasons as well as assistant head coach and linebackers in 2012 with the New York Jets while Browns head coach Mike Pettine (2009-12) was the Jets' defensive coordinator, Browns defensive coordinator Jim O'Neil (2009-12) was on the Jets' defensive coaching staff, defensive line coach Anthony Weaver (2012) was an assistant defensive line coach and Browns quarterbacks coach Kevin O'Connell (2009-11, '12) was a quarterback with the Jets. Additionally, Chiefs assistant linebackers coach Mark DeLeone was a defensive assistant with the Jets in 2012 and Browns offensive coordinator John DeFilippo was the assistant quarterbacks coach in 2009. While Pettine was the team's defensive coordinator, he coached Chiefs DE Mike DeVito (2007-12) and LB Josh Mauga (2009-13).
While Sutton was the linebackers coach for five years in New York, Cleveland assistant secondary and corners coach Aaron Glenn (1994-01) was a cornerback with the Jets. Glenn went on to play in Dallas (2005-06), where Chiefs linebackers coach Gary Gibbs (2002-05) held the same title with the Cowboys.
Cleveland offensive coordinator John DeFilippo (2007-08, '12-14) was the quarterbacks coach and WR Terrelle Pryor (2011-13) and DL Desmond Bryant (2009-12) were in Oakland while Chiefs S Tyvon Branch (2008-14) and DB Ron Parker (2011) were on the Raiders' roster.
Browns special teams coordinator Chris Tabor (2008-10) was the assistant special teams coach with the Bears while Chiefs special teams coordinator Dave Toub (2004-12) held the same title in Chicago.
Kansas City DB Ron Parker was with the Carolina Panthers for part of the 2012 season while Cleveland assistant secondary and safeties coach Bobby Babich was a defensive assistant coach in Carolina in 2012. Additionally, Browns TE Gary Barnidge (2008-12) played alongside Parker and WR Jason Avant (2014) when the three were with the Panthers.
Browns assistant offensive line coach George DeLeone (2008-10) was the tight ends coach and WR Marlon Moore was with the Dolphins while Chiefs CB Sean Smith (2009-12) and defensive assistant and secondary coach Al Harris (2010) were in the defensive backfield in Miami. Browns DL Randy Starks (2008-14) also spent time on the Miami roster with Moore, Harris and Smith.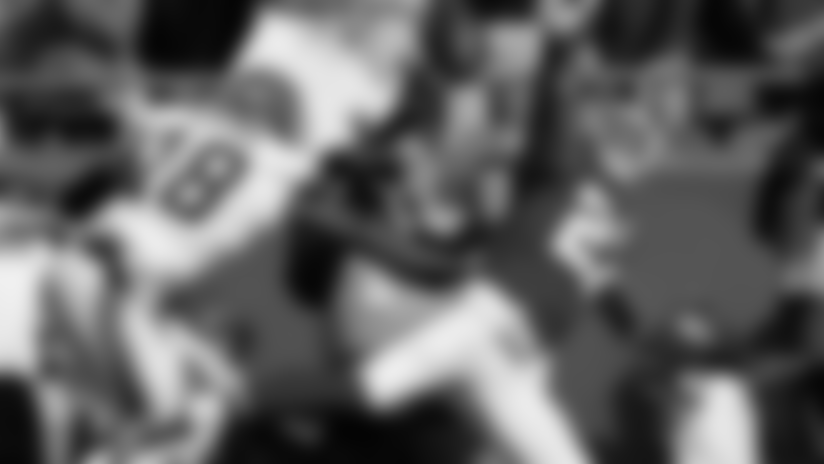 Chiefs T Jah Reid (2011-14) was on the Ravens' offensive line while Browns running backs coach Wilbert Montgomery (2008-13) held the same title and LB Paul Kruger (2009-12) were in Baltimore.
Cleveland wide receivers coach Joker Phillips (1985, '87) was a wide receiver in Washington while Kansas City defensive backs coach Emmitt Thomas (1986-94) was on the Washington coaching staff.
Chiefs head coach Andy Reid (1999-2012) and numerous members of his coaching staff were with the Eagles while Browns assistant strength and conditioning coach Mike Wolf (1995-2010) was the strength and conditioning coach in Philadelphia.
When Kansas City QB Alex Smith (2005-12) played for the 49ers, Cleveland P Andy Lee (2004-2014) and DB Donte Whitner (2011-13) were on the San Francisco roster as well. Smith played in 80 games during his time there, completing 1,290 passes for 14,280 yards and 81 touchdowns.
Chiefs general manager John Dorsey (2000-12) served as the Packers director of college scouting from 2000 to 2011 and later the director of football operations in 2012 when Browns DB Tramon Williams (2006-14) played in Green Bay. Chiefs head strength and conditioning coach Barry Rubin (1995-05), defensive assistant and secondary Al Harris (2003-09), LB Dezman Moses (2012) and LB Frank Zombo (2010-12) also overlapped with Dorsey and Williams while with the Packers.
For the 2012 season, Chiefs offensive line coach Andy Heck worked with Browns OL Austin Pasztor while in Jacksonville.
While with the Arizona Cardinals, Cleveland TE Jim Dray (2010-13) and Chiefs FB Anthony Sherman (2011-12) played together.
Browns special teams coordinator Chris Tabor (1997-00) was an offensive graduate assistant for three seasons at the University of Missouri before becoming running backs and special teams coach in 2000.
Browns special teams assistant Shawn Mennenga was a DB at Missouri for one season in 1992. Additionally, Mennenga (1998-00) spent three seasons as the defensive coordinator at Hutchinson Community College in Hutchinson, Kan. Later, Mennenga became the defensive coordinator at Fort Hays State from 2005-08 in Hays, Kan.
Cleveland linebackers coach Chuck Driesbach (1976-83) spent eight seasons at Kansas State, first as a graduate assistant, with his final five seasons as defensive backs coach.
Chiefs CB Marcus Cooper (2008-12) played at Rutgers while Browns secondary coach Jeff Hafley (2011) was the secondary coach of the Scarlet Knights and OL Kaleb Johnson (2011-14) was a member of the offensive line.
While Chiefs DL Jaye Howard (2008-11) and WR Frankie Hammond Jr. (2009-12) were at Florida, Browns defensive line coach Anthony Weaver (2010) was a defensive graduate assistant Coach.
Browns K Travis Coons (2012-13) and DL Danny Shelton (2011-14) played for Washington when Chiefs Rookie CB Marcus Peters (2011-14) was a part of the Huskies' football program.
For a single season in 2011, Chiefs DL Rakeem Nunez-Roches and Browns QB Austin Davis played together at Southern Mississippi.
Kansas City DL Allen Bailey (2007-10) and Cleveland WR Travis Benjamin (2008-11) played for the Miami Hurricanes together. Miami went to the 2008 Emerald Bowl, the 2009 Champs Sports Bowl and the 2010 Sun Bowl when the two were on the team.
Chiefs RB Charcandrick West played at Abilene Christian from 2010-13 when Browns WR Taylor Gabriel (2010-13) and RB Daryl Richardson (2009-10) were on the team. West rushed for 905 yards on 145 attempts, an average of 6.24 per carry and 14 touchdowns in his senior campaign.
Cleveland DB Pierre Desir played at Lindenwood University in St. Charles, Mo., in 2012 and 2013.
Chiefs LB D.J. Alexander (2011-14) and Browns DB Jordan Poyer (2009-12) overlapped during their playing days at Oregon State.
While at LSU, Chiefs FB-RB Spencer Ware (2010-12) and Browns LB Barkevious Mingo (2010-12) played for the Tigers under head coach Les Miles. During their time there, Ware and Mingo competed in the 2011 Cotton Bowl, the 2011-12 BCS National Championship and the 2012 Chick-Fil-A Bowl. 
Chiefs TE Travis Kelce (2008-12) and Browns DL John Hughes III (2007-11) played for the Cincinnati Bearcats together. 
Browns general manager Ray Farmer (2006-12) spent seven seasons in Kansas City as the Chiefs director of pro personnel.
Cleveland WR Dwayne Bowe was selected by the Chiefs in the 1st round (23rd overall) of the 2007 NFL Draft. Bowe went on to play in 118 regular season games with KC, tallying 532 receptions for 7,155 yards and 44 touchdowns. Bowe had 15 games with 100 or more receiving yards while sporting the Red and Gold, which ranks fifth all-time in the Chiefs record book.
Chiefs offensive coordinator Doug Pederson (2000) spent one season as a quarterback with the Browns, starting eight games. 
Kansas City director of football administration Trip MacCracken (1999-09) spent more than a decade in Cleveland, serving in numerous front office roles, including salary cap coordinator for five years and director of football administration for three seasons.
Browns assistant offensive line coach George DeLeone is the father of Chiefs assistant linebackers coach Mark DeLeone.
Chiefs TE Travis Kelce is a native of Cleveland Heights, Ohio.
Chiefs OL Jarrod Pughsley is from Lima, Ohio. 
Browns DB Pierre Desir is a native of St. Peters, Mo. and played at Cottleville Howell Central High School.
St. Louis, Mo., is the hometown of Cleveland LB Christian Kirksey. He attended Hazelwood East High School.
Browns owner Jimmy Haslam, quarterbacks coach Kevin O'Connell and Chiefs P Dustin Colquitt are all natives of Knoxville, Tenn.
Chiefs linebackers coach Gary Gibbs, DT David King and Browns assistant secondary and corners coach Aaron Glenn are natives of Houston, Texas.
Kansas City QB Aaron Murray, LB Ramik Wilson and Cleveland LS Charley Hughlett are all from Tampa, Fla.
Cleveland LB Karlos Dansby and Kansas City DL Nick Williams are natives of Birmingham, Ala.